English Department Poetry Slam Proves Profound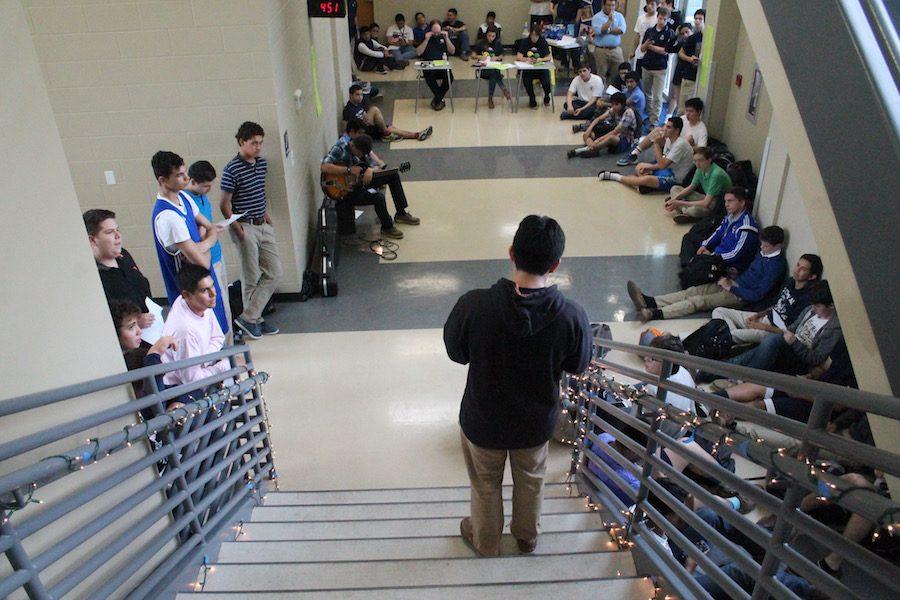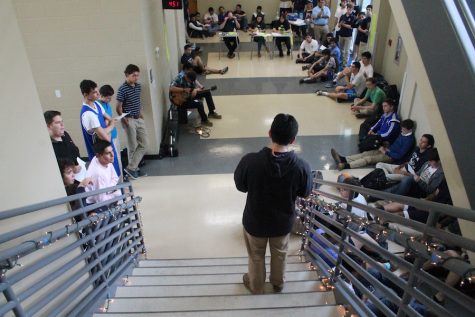 On Wednesday, April 20, the CCHS English Department hosted the first ever Poetry Slam, which showcased the writing talents of dozens of students interested in the craft of composing poetry.
Participants were able to share their writing skills as either a competitor or a non-competitor. Competitors were asked to being two original poems, so that if their poems carried them through the first round of judging, they could recite, or read, their second poem in the final round.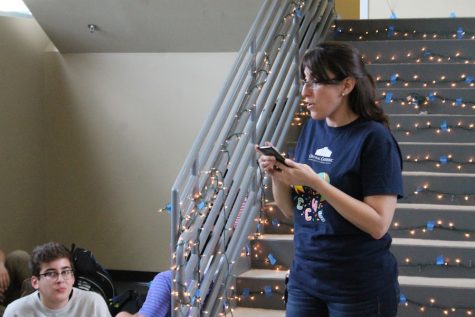 Reading, and coining the new title of MVP, "Most Valuable Poem", Ms. Molbert read the poem "Phenomenal Woman", written by poet Maya Angelou to an engaged group of poetry slammers who received a new insight into some important specifics from the woman's perspective.
Placing 1st in the final competition was Grant Holmes, with his original poem entitled: "What Maketh a Man." 2nd Place finisher was Jack Erwin with his poem, "Rejuvenation", and Nicholas Resendez placed third in the competition with his poem "My Great Disdain". Judging for the event were Ms. Molbert, Ms. Castillo, and Mr. Azano.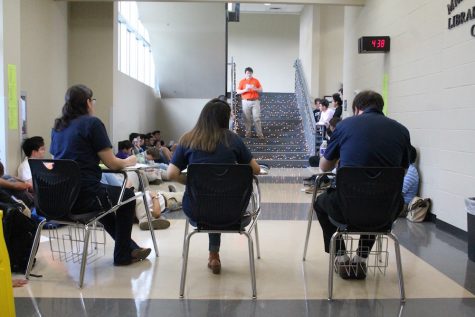 The event, sponsored by the English Department, in honor of National Poetry Month, was organized by Ms. Molbert and Mrs. Uriegas. The turnout was good, and the poetic lines brought by these capable young writers, competitors and non-competitors alike, was even better, pointing ahead to next year's event.