CCHS rocks Barnes & Noble Book Fair for second year!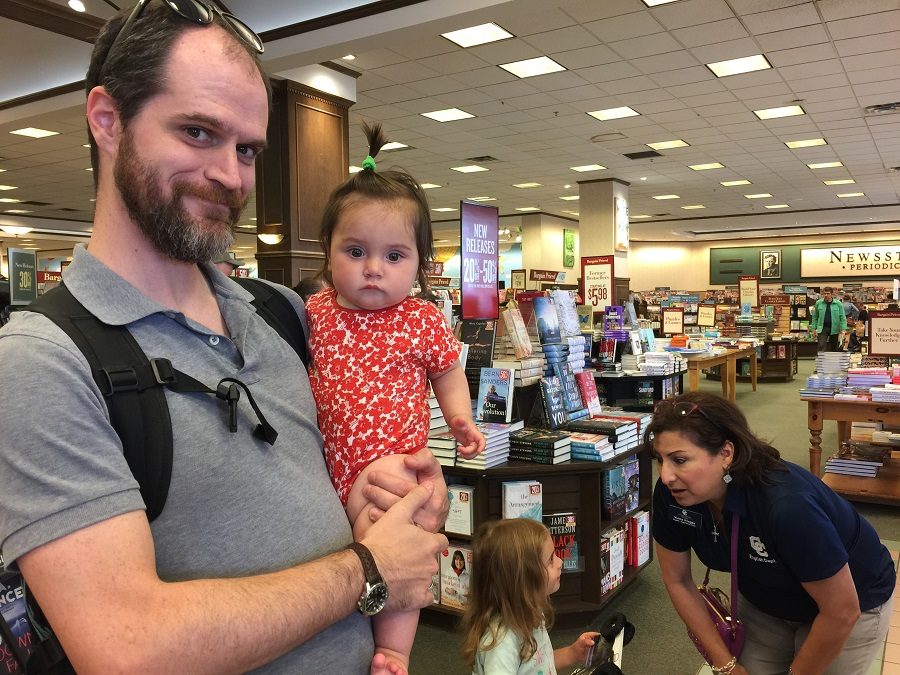 Mrs. Uriegas, English Department Head
April 3, 2017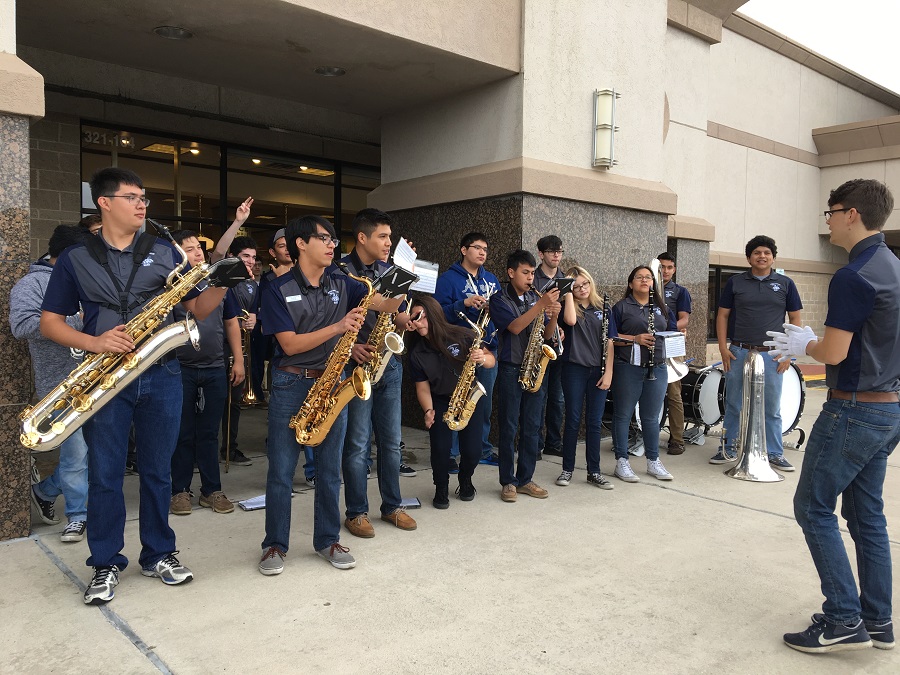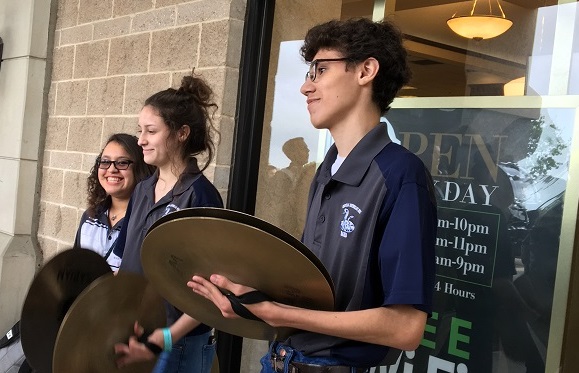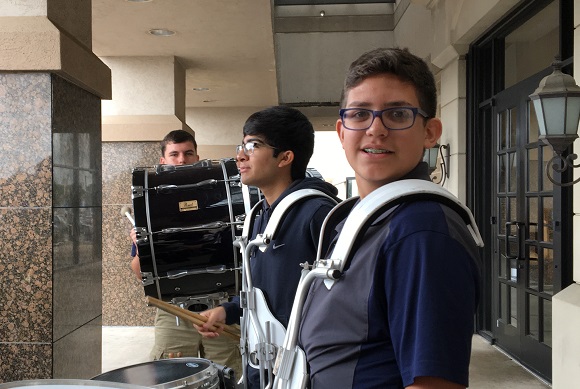 The 2nd annual CCHS Book Fair at Barnes & Noble was another tremendous success! Thanks to our mighty Button Band, the Robotics Team, the Board Games club, the "Ice Milk" duet of Ben Tyler and Ricky Olivares, Mr. Cassler's shakuhachi playing, and all of the parents and faculty support, we brought in enough "traffic" to meet our goal of earning 15% of all proceeds towards a scholarship.
There were many parents that showed up asking to see teacher wish lists because they really wanted to purchase books for us. This year, Mr. Rivard and Miss Castillo were the only two who made a wish list and both  had books bought for them. A former student of Mr. Trigilio's sent his wife to "buy him anything he wanted." Reluctantly, Mr. T chose a couple of books. Mrs. Uriegas, English Department Head and coordinator of this year's book fair, had this to say about the event: "It reminded me of how generous our Central Catholic community is as they were ready to open their hearts and wallets in support of our beloved school. Start working on your wish lists for next year! I want to offer a special thanks to our English department for all of their hard work to make this event a success."
We will know later this week how much we earned since purchases can still be made until
Thursday, April 6
at the San Pedro store or on-line. If you were unable to make it to the book fair on Saturday, you still have time to make a purchase so that additional funds can go toward this student scholarship fund.