Students get graphic with a classic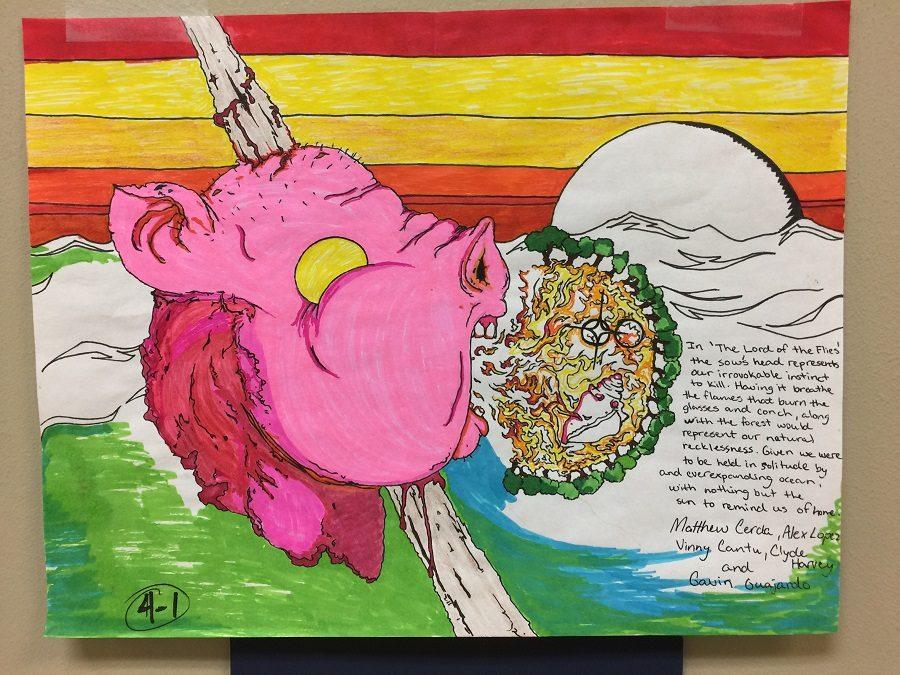 Sophomore English II students in Mr. Cassler's classes competed in a Gallery Walk contest last quarter, with the winners receiving a free 100 on their upcoming vocabulary quiz.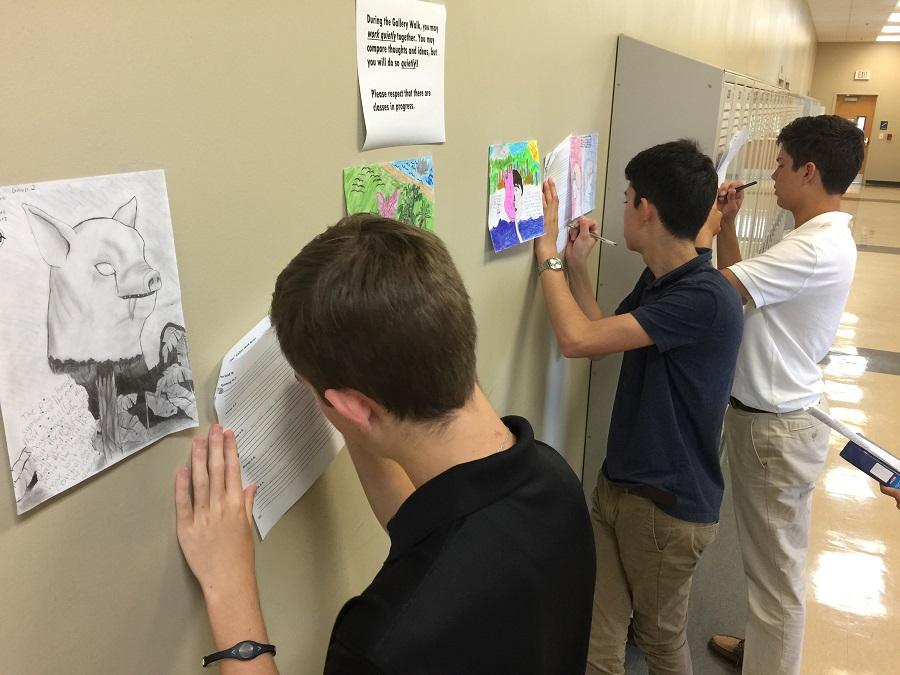 Mr. Cassler
Students worked in groups, and were asked to create visual graphic images that incorporated major themes and symbols from the William Golding novel, "Lord of The Flies". The book is a story about a group of boys who are stranded on a remote Pacific island, and it deals with their struggles to survive and deal with the circumstances they find themselves in. Part of the requirements were that the students needed to be as graphic and visual as possible, and they also had to write an explanatory paragraph that described all of the theme or symbolic elements that they included in their illustrations.
The winning illustration was created by 4th Period group 4-1. Group members include Alex Lopez, Vinny Cantu, Matthew Cerda, Gavin Guajardo, and Clyde Harvey. These creative group members will receive a free score of 100 on an upcoming vocabulary quiz.
When asked for feedback about how they liked the project, many students enjoyed it, but they'd like to pursue a video based project next time. With a great turnout like this one, it's exciting to look forward to a video project to see what these guys might produce next!