Faculty enjoys annual Christmas gathering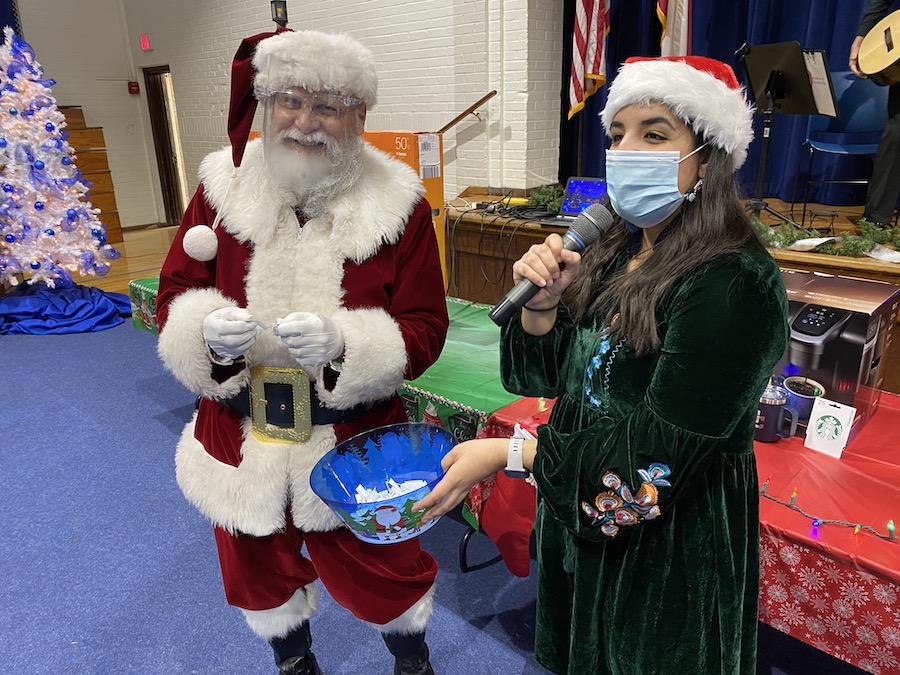 Undaunted by a holiday season taking place during a pandemic, the Central Catholic faculty and staff gathered for their annual Christmas function on December 18 in the historic gym. The event signals the end of the Fall semester, but also ushers in the start of the Christmas break for the Central community.
Organizer Lauren Santana, Administrative Specialist, said: "We really wanted to put together an opportunity for the faculty & staff to gather that was COVID friendly but still included decorations and activities from past "normal" celebrations. We knew that this party had to be completely different from each celebration CCHS has had before, but we also wanted to add a little flair so that guests would get excited and enjoy the Christmas spirit."
Ms. Santana, working also with Pam Martinez, who is Special Projects & Grant Writer, had some other significant assistance during the preparation for the event. "We could not have put this together without the help of our CCHS maintenance team who set up the room for us, the CCHS Parent Club members who volunteered to help set up and serve food, and Frank & Loretta Medina who graciously donated the food for the party. Also, the Wild Game crew prepared the food for us, and it was fantastic!"
Protocols were followed, and it not seem to dampen the spirit of the gathering much at all. Attended by more than 70 of the Central faculty and staff, the event put a nice ribbon on the end the first semester, and a welcoming nod to the Christmas holiday break.