Annual Spanish Club contest serves up serious student salsa!
Can you say salsa? Salsa was definitely the word of the day Tuesday after school in the cafeteria as the Spanish Club hosted the 4th Annual Salsa Contest to recognize Hispanic Heritage Month.
Over 70 were in attendance to sample the eleven homemade salsa entries. that were a festive and traditional way to recognize Hispanic Heritage Month in our Central Catholic community. Contest judges included Luke Hoenigman, Dan McCarthy, Claire Ramírez, Danny Solis, & SFC Bradford.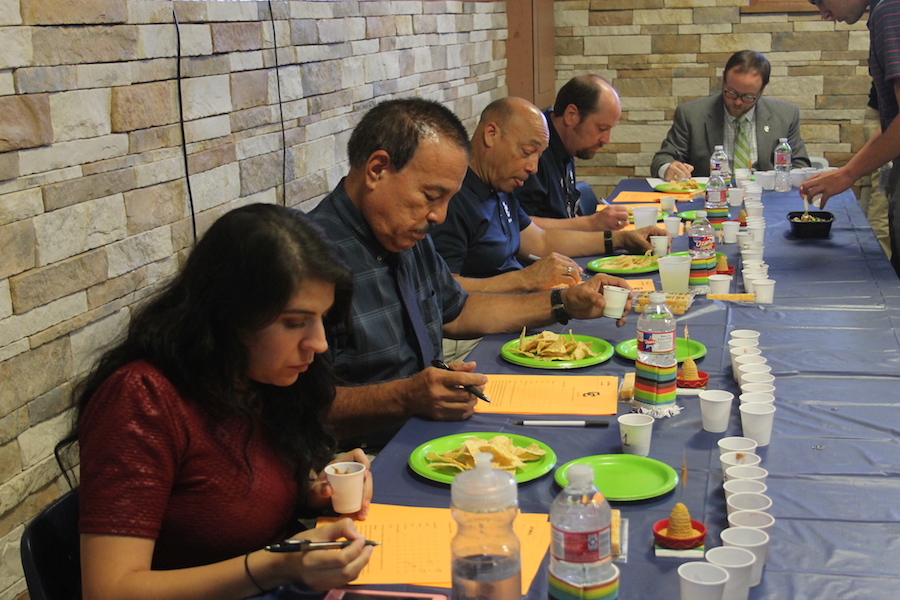 Kaiwen Wang
This year's contestants included Richard Dunn, Ahsad Tokmehdash, Devin Guerrero, Colin Johnson, Ryan García, Sabastian Torres, Ryan Estes, Matthew Solís, Lucas Cerna, Jake Beck, and Diego Treviño, with the winning contest entries going to 1st:  Sabastian Torres, 2nd:  Richard  Dunn, 3rd:  Jake Beck, and the Student's Choice Award:  Ahsad Tokmehdash.
According to Senora Garcia, Spanish Club Moderator, this 4th annual competition "…served over 70 attendees anxious to sample some serious salsa, and was a successful, festive, and traditional way to honor Hispanic Heritage Month within the Central Catholic community." The event was organized by Spanish Club leadership:  John Martínez, José Ramírez, Diego Gonzales, & Sean Mcloughlin.
Kaiwen Wang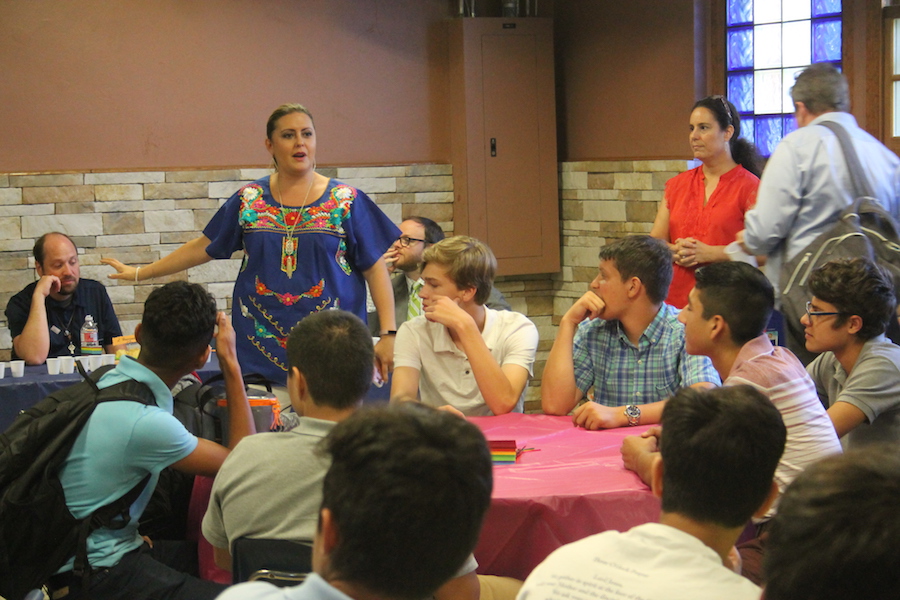 Kaiwen Wang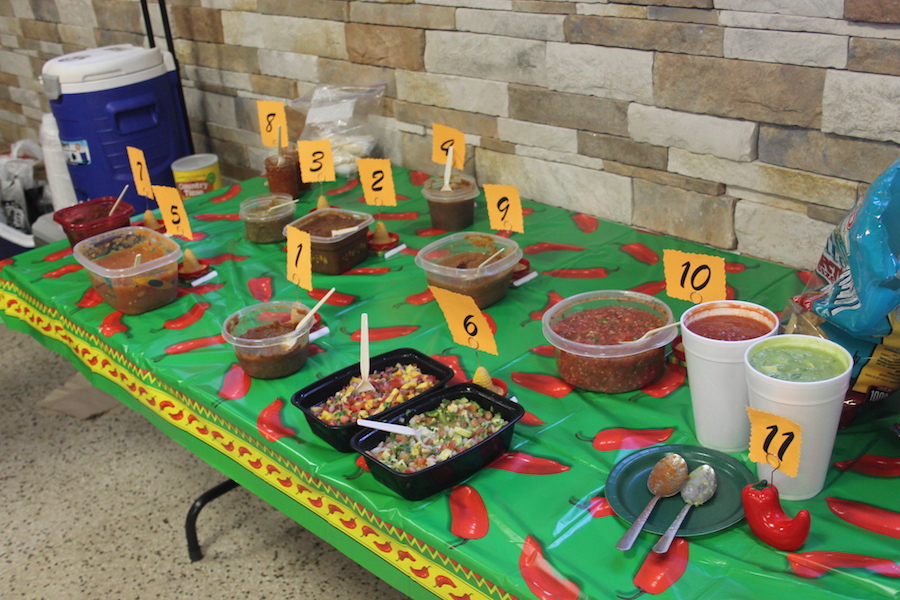 Kaiwen Wang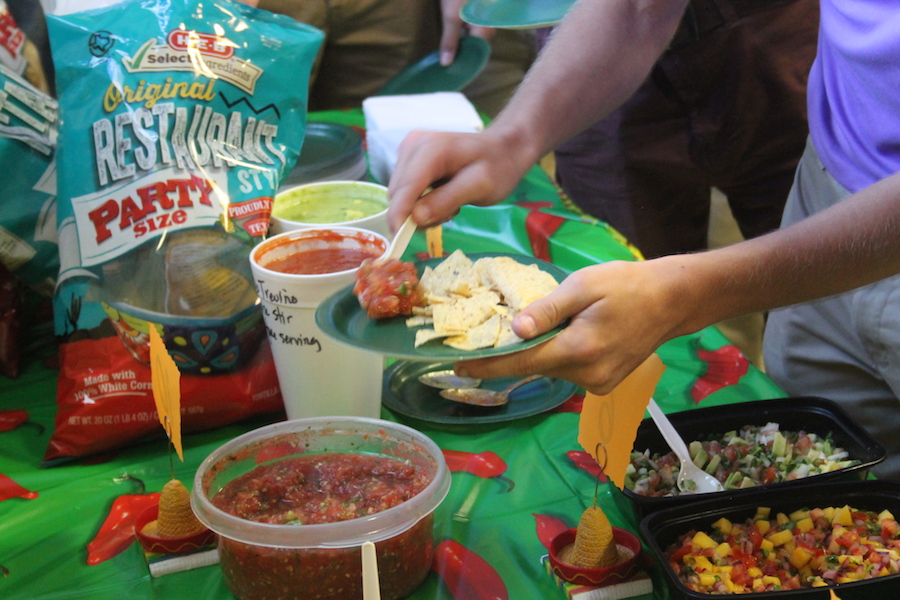 Kaiwen Wang