Juniors throw their hats in the ring for 2017-18 STUCO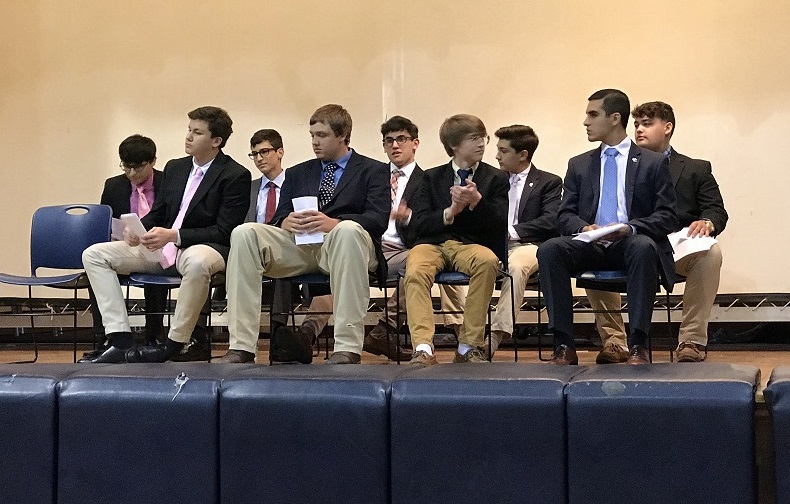 Mr. Cassler, Adviser, photos by Kaiwen Wang
April 13, 2017
On Wednesday, April 12, juniors jockeying for position as STUCO executive president for next year all put their best foot forward and delivered their best speeches to the returning student body for the 2017-2018 school year.
Junior candidates Will Baker, Mark Barsenas, Jacob Beck, Andy Garcia, Philip Grubbs, Daniel Guerra, Gavin Mahavier, Seth McCrum, and Zach Stewart all presented positive messages aimed at garnering support from the freshman, sophomore, and junior class members that were in attendance. Elections will take place on Thursday, April 13 during 2nd Period classes.
Click on the picture presentation to see a photo album of the morning's candidates and speeches.