2LT John David Sarabia Inducted Into JROTC Hall of Fame
Hang on for a minute...we're trying to find some more stories you might like.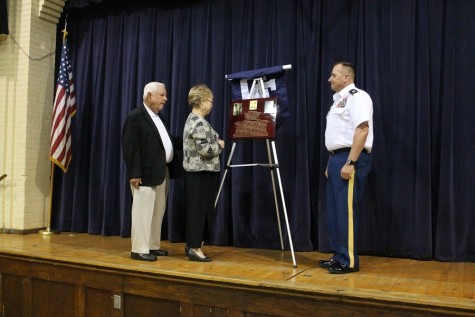 Central Catholic JROTC honored one of its distinguished alumni by inducting them into the JROTC Hall of Fame.  2LT John David Sarabia '89 was posthumously inducted into the JROTC Heritage of Honor on Friday April 1 as part of JROTC Cadet Appreciation and NCO Brigade Review.  The JROTC Hall of Fame was established in 2004 in order to recognize the superior accomplishments of our distinguished JROTC alumni.
2LT Sarabia was a former commander of the Corps of Cadets in 1989.  During his four years in JROTC he served on the Loyd Rifles and Chaminade Guard, eventually becoming the Executive Officer of the Chaminade Guard. During his time on both drill teams, they earned an impressive perfect record, never having lost a drill meet in which they competed.
2LT Sarabia applied for, and was awarded, an appointment to the United States Military Academy at West Point.  While at West Point, we was awarded honors in mathematics and placed in the top 10% of his graduating class. Upon graduation from West Point, 2LT Sarabia was commissioned a Signal Corps Officer and attended the Basic Signal Officer's Course. After completing Signal School, 2LT Sarabia attended, the physically and mentally challenging, US Army Ranger Course. After six weeks of grueling training, he completed all the requirements to graduate from Ranger School, however, he was tragically killed by a drunk driver while returning to Ranger School for his graduation. The US Army Ranger School posthumously awarded 2LT Sarabia the highly coveted "Ranger Tab."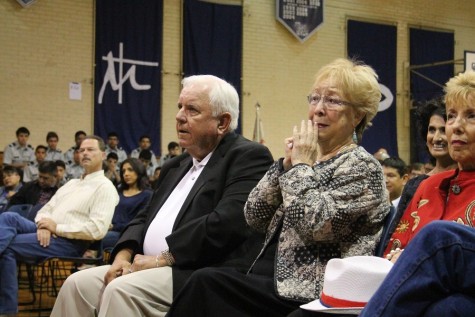 Although there are many reasons for 2LT Sarabia being approved for the "Heritage of Honor," it is because of the lasting impressions that he made on his subordinate cadets, both here at Central Catholic and at West Point, that solidified the decision to honor his life with this award. Allow us to share one such testimonial. Cadet Geoffrey Webb, USMA Class of 1996, was quoted as saying, "I was surprised by what he had created in me.  For the first time…I wanted to live up to someone's belief in me…He had gained something from me that all the rules and regulations…couldn't pry out of me:  My Trust."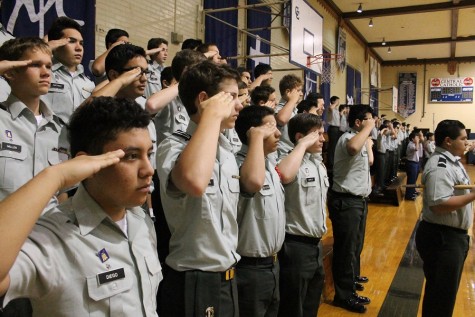 It is Central Catholic JROTC's great honor and privilege to announce that Second Lieutenant John David Sarabia, is officially inducted into the Central Catholic JROTC Hall of Fame. The proud family of 2LT Sarabia has previously setup a scholarship at Central Catholic to honor their late son. To contribute to his memory please contact Henry Van de Putte at (210) 225-6794 ext. 246.
1516 Total Views
2 Views Today