Junior-Parent Night hosts Princeton Review Editor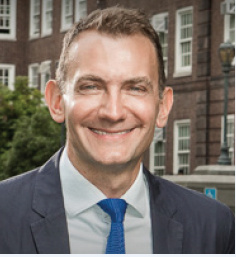 Hang on for a minute...we're trying to find some more stories you might like.
Central Catholic is bringing in an expert on higher education, Mr. Robert Franek, Editor-in-Chief at The Princeton Review. He will be speaking on April 9, 2019 at 6 p.m. in the Elizondo Center.
As the class of 2020 prepares to enter into their last year of high school, they begin to think
about the road that lies ahead…a road that can lead many to amazing careers, or to uncertainty about what to do or where to go. Many juniors and their parents may not always know what the long journey has to offer, and this is why Central Catholic offers a night where parents and students can gather information about their academic futures.
Mr. Robert Franek is our guest speaker for the evening. He has been in the business for over 20 years as an admissions administrator, teacher, publisher, lecturer, and author. He speaks nationwide at different colleges throughout the year. It is said that he visits over 50 colleges a year. Robert has said that the most rewarding part of his job is his interactions with the students, parents, and faculty he speaks to. Along with his skills as a lecturer, Robert Franek is the author of six books. The purpose of the books are to provide information to parents with kids who are beginning the journey of applying for college. To learn more about Mr. Franek, please go to: https://www.princetonreview.com/corporate/rob-franek
April 9th will be an important evening for the class of 2020. Central Catholic will be hosting
a guest who is not only going to provide information about higher education, but will also answer many questions that parents and students might have. If you have any doubts about
the road ahead, this night is for you. The only thing that parents want for their children, is for
them to be more successful than they were. What better way to get involved with that, than to
come see Robert Franek's presentation on April 9th.