High hopes for multi-talented Central senior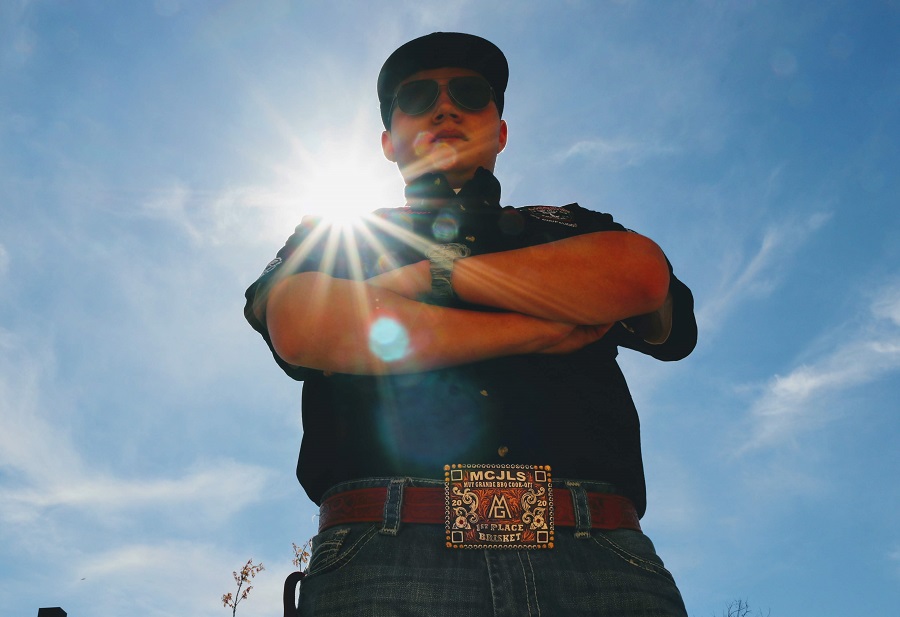 Photographer for JROTC and robotics helper by day, and competitive chef by night…is there anything senior Matthew Milligan can't handle? Matthew has busy schedules almost everyday of the week, and seems pretty happy in everything he partakes in around Central.
Matthew says he had an interest in photography that started his junior year. "Besides leadership, it's taking those moments, that one single second out of an entire day, and reflecting back on it. Just looking at that kind of hits home to some people." Most of Matthew's photographs can be seen on the Central Catholic website, and mostly on the weekly eButton that most receive in their emails, along with slideshows at banquets and much more.
Matthew admits to having a "smaller" role when it comes to his involvement with the robotics team. "I clean up, I ran a robot, I dismantle some stuff here and there, and seeing what other people need."
Now to the main reason why Matthew is making headlines: His career as a competitive chef. Matthew explains how this was not at first in his interest, but his dad convinced him to give it a try. "It started second grade, when my dad was just getting into cooking…Two contests later, he gets invited to join a team and joins it, and they get fifth place overall for his first time…One or two years later, I find out about a kid's competition cooking pork chops, and my dad influences me to do it and I kind of did not want to do it at first…Once I got into it, that first competition, I took home third place overall out of sixty kids."
In a cook-off, the chefs supply their own birds or meat. Matthew of course, is no stranger when it comes to the hefty prices for meats, in which some meat can cost the chefs up to $115 for that one cook-off. "Myself and my parents have only gotten first place chickens a couple of times…In some cases, that six dollar bird, can turn into a $500 prize."
The rest is only the beginning for Matthew's career. He would complete and partake in a few more competitions in which he describes that time period as his own "praise of glory." "Competition after competition, I would show up after school on Friday for middle school, and do a competition that night and the next morning would be my awards and that would be my little parade for that weekend."
Jackie and Tim, his parents and Matthew himself would find themselves all together on the same team once his dad quit being on a community team. A sponsorship agreement with Chubacabra, and Matthew's next birthday when he turns eighteen, will allow Matthew to be eligible to join the International Barbeque Cooker's Association (IBCA). Matthew is aiming his sites at becoming grand champion at one the organization's annual cooking contests. Should he win, he would become the first eighteen year old in the United States to be grand champion in the IBCA. Matthew's name would also be placed in the Guinness Book of World Records for being the youngest winner of the event. As for how he might react if it all goes down, Matthew says he would be shocked. "A lot of work and the realization of that I made it this far…I never would have thought that or never thought I would have continued cooking when I was eighteen…I do it for recreational purposes, just fun and making people laugh, showing them how its done, and showing people what to do. It is a unique hobby in a way, perfecting the art of cooking."