"Seby" wristbands to drive new scholarship fund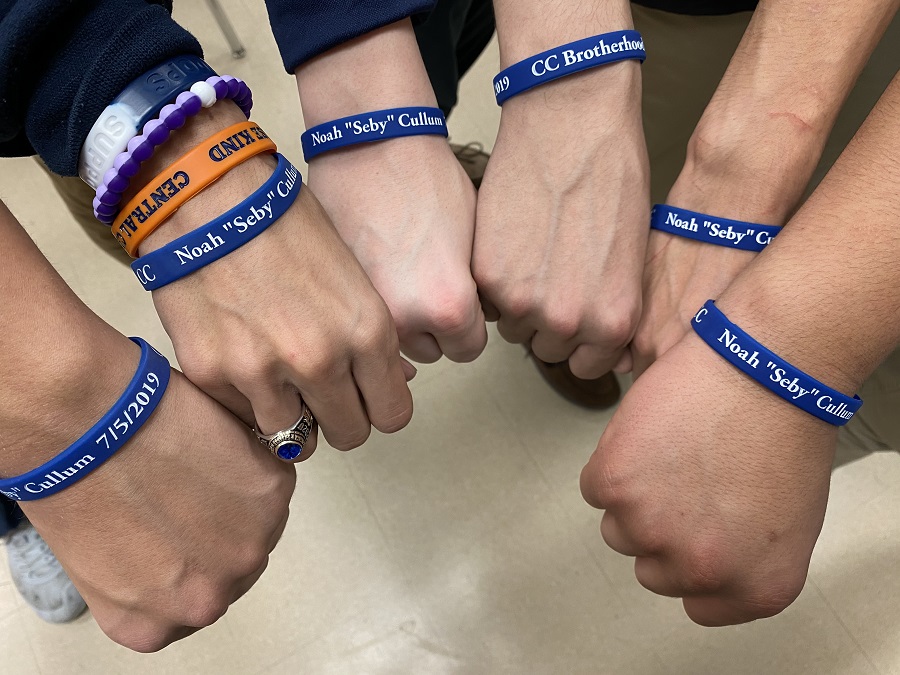 In honor of the late Noah "Seby" Cullum, who would have been a junior this school year at Central Catholic, the student council will be selling bracelets to help support a scholarship fund in Noah's name.
Coach Nelson, who is helping organize the student council run the event, says that they have been planning to have appearances many times throughout the day, and in various places, to help advertise the fund. "We are going to try to get it over the announcements, we are trying to get students to go to all the lunches, we are also talking with Providence to participate, and we are getting in touch with Incarnate Word about it as well.", said Coach Nelson.
Nelson, when asked about a goal for number of bracelets sold, said: "I would say our goal is for every student to get a wristband. If we truly are a "Brotherhood," then I think the bracelets will sell."
The student council has an estimated one-thousand bracelets, and each bracelet will be five dollars a piece. You can see or contact Coach Nelson, or you can ask any student council representative if you are interested in buying one.