Chaminade Guard continues legacy of success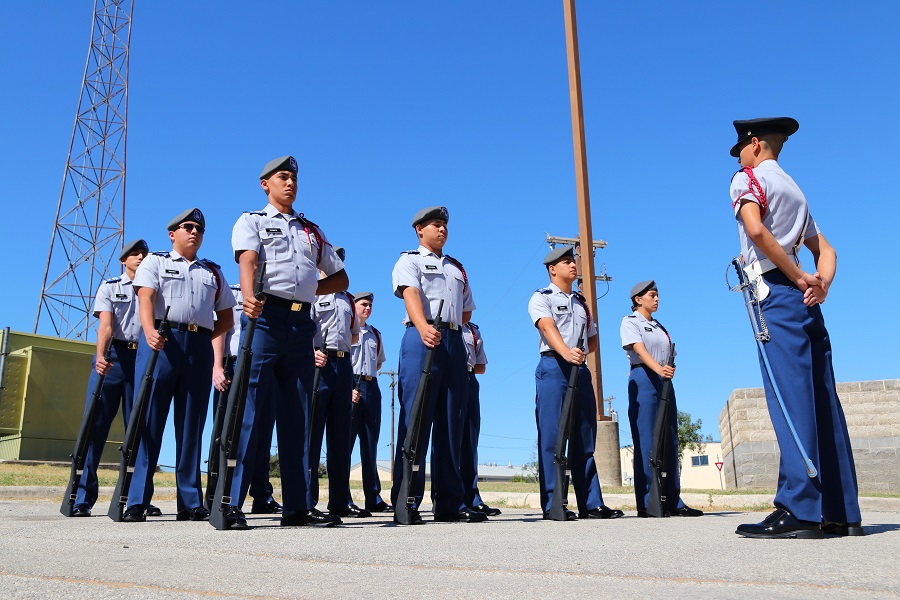 Practice every morning before school at 7:00 AM. Practice Monday-Thursday after school from 3:45-5:30. The only club to hold practices throughout the entire school year. While you may think this schedule reflects our basketball team, football team, or even state champion soccer team, the truth may or may not surprise you. This distinguished example of work ethic is set forth by one of Central's most decorated organizations. Central Catholic's drill team, 'The Chaminade Guard', has translated hard worked hours into tangible results this entire school year. 
Since the group's formation in 1938, the 'Chaminade Guard' has lived up to their standard of excellence while simultaneously producing successful results. In recent years, with the additions of MSG Robles and previous commander Nick Garza, our drill team's success has skyrocketed to unprecedented levels. For the past two years, our team has placed in the top 5 overall at the regional competitions, earning them a trip to nationals held in Virginia. After cadet Garza's graduation last school year, it was unknown whether new commander Andres Guzman could continue this group's success. After a very successful first semester, cadet Guzman has proven to be a notable leader. When talking to team member Juan Rivero about Andres he stated, "Guzman can be a strict leader at times, but it's all for good reason. The way he leads and interacts with us works very well." With a team leader as respected as this, it would be shocking not to expect results. 
At recent competitions, the 'Chaminade Guard' has shown why their group is often  referred to as, 'The Machine'. The group placed 1st in inspection at the Reagan, East Central, and Somerset competitions. The group placed 2nd in exhibition at the Roosevelt and Somerset meets, along with a first place in exhibition at East Central. The group earned 1st place in regulation at the Roosevelt meet, as well as a 2nd place finish in regulation at East Central. Most impressively, the group finished 3rd overall at the Wagner meet, and 2nd place overall at the Roosevelt meet. Team member Jacob Schneider has not only been pleased with the group's recent success, but also with the team's interaction saying, "Drill is so much fun this year, it can be pretty tiring at times but in the end we all know it's worth it." 
The group looks to continue this success in the upcoming regional competitions. Commander Guzman showed full confidence in his team saying, " We are looking really strong. We've come a long way since the beginning of the school year and we can't wait for regionals." It's going to be interesting to see how the team performs at Regionals, but one thing is certain: our 'Chaminade Guard' is going to work as hard as they can to receive the kind of results they've been earning at recent skills competitions.