Service Day at ADL finds new family addition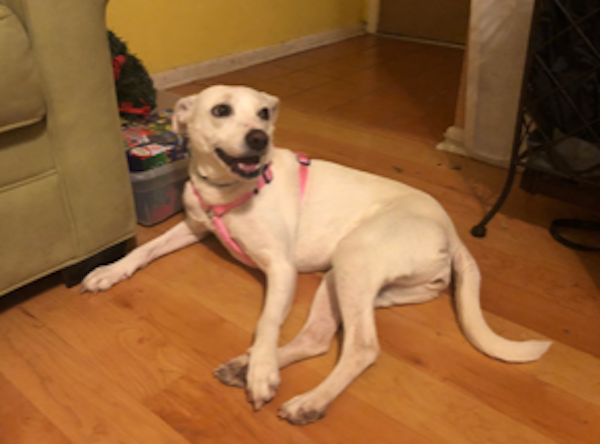 Our Central Catholic Guardian Angel organization is one that needs no introduction. As I've claimed before, this organization is one of the, if not the most active club that Central students participate in. With countless service projects throughout the school year, there is always room for memories to be made while simultaneously assisting our community. At one of the final service projects of the first semester, a special memory that will resonate for a lifetime was made at the Animal Defense League of Texas. 
The Animal Defense League of Texas is a non-profit organization which shelters and rehabilitates neglected, abused, or abandoned dogs and cats. In 2018, they assisted in giving over 5,000 animals new homes. Whenever volunteer programs such as the Guardian Angels visit the shelter, majority of the time is spent simply playing with these dogs and cats. While these animals are cared for in their new shelters, it can be difficult to fulfill the recreation time all animals desire and need. When our Guardian Angels visited the animal defense league, one particular dog showcased herself enough to catch the eye of sponsor Mr. Bendele. When the visit was over, Mr. Bendele knew what had to be done. 
When asking Mr. Bendele if he intended to adopt a pet before his visit to the Animal Defense League, he replied, "No way, I would have never guessed I would have walked out of the building as an owner of a second dog." One of Mr. Bendele's daughter was also at the shelter, and immediately fell in love with the pet. Senior Guardian Angel member Luis Pagan who was apart of the service project spoke of the dog saying, "she was adorable and precious, and I'm thrilled she has a new home." Mr. Bendele recognized the gravity of the situation saying, "These dogs need a home. Where else would they be otherwise? The streets are no place for a dog." In the month since adopting the pet, Mr. Bendele expressed no concerns and shared that she has brought "nothing but joy" into his household. 
The dog, Prada, was welcomed with open arms by the Bendele family, along with their previously owned chihuahua. Mr. Bendele stated, "we helped her out and now she does nothing but help us out in return everyday of the week." The heartwarming generosity that encompasses this situation made it too special of a story not to share.