Season of Advent ushers in community and faith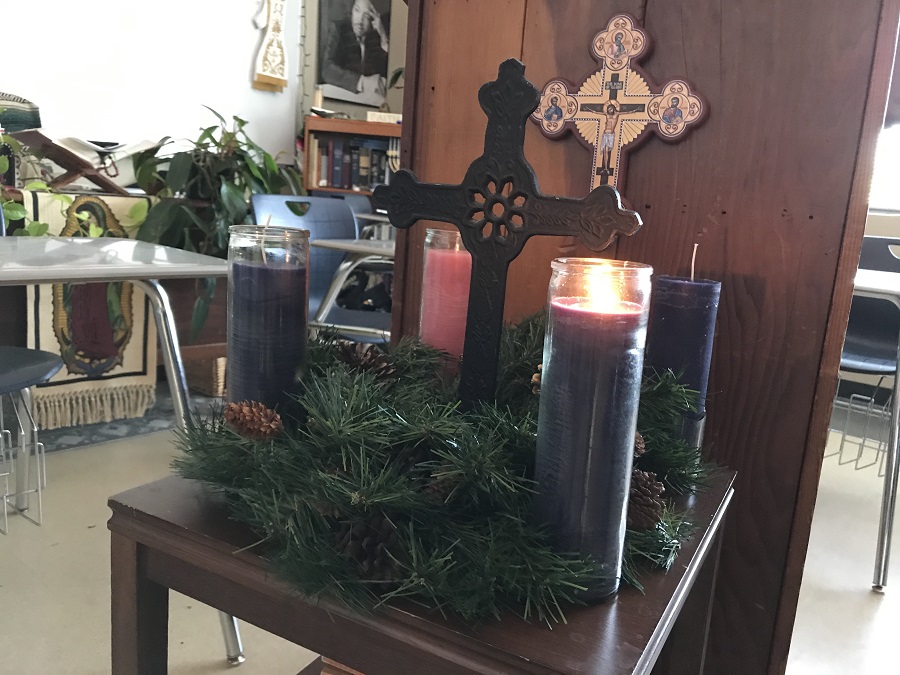 It's the most wonderful time of the year! The Christmas season brings out a time of giving, community, and most importantly faith. The birth of Jesus is such a joyous occasion, however one that requires much preparation and development. The liturgical season of Advent offers us an opportunity to prepare for such an enriching and imperative event in our church. Advent began this past Sunday, December 1, and our Central community has already begun embracing this time of preparation. 
Often times the materialistic elements of Christmas such as gift shopping, decorations, and lights can cloud the true importance behind the season. By focusing on Advent, which anticipates the coming of our savior into our lives, we become fully prepared to receive our God. Advent is a time of waiting and reflection, in which the Church offers us inspiring words from the prophets such as Isiah. In speaking to Father Sean on the importance of this time of preparation he stated, " In the waiting of Advent, there is something that is transcending our lives and giving us hope towards the coming of our God". He also offered great advice to our Central students saying, "If we make God first and foremost in our lives during this season everything else will fall into place".  These words offer us great guidelines in celebrating the time of anticipation in our Church.
An important aspect that aligns with the Advent is the sacrament of Reconciliation. This sacrament is emphasized during the liturgical seasons of Lent and Advent, due to the fact it cleanses us to prepare us for the coming of Jesus. At Central, the sacrament is offered to every student every day in the Brother's Chapel, and this week every religion class spent one of their class periods celebrating the sacrament. Every student from the freshmen class to senior class was given an opportunity to cleanse their sins right in time before Christmas Day. Senior Diego Valle appreciated this stating, "Receiving the opportunity to meditate in the chapel and participate in Reconciliation was something I was really grateful for this week". When asking Mr. Villalpando who organized the class visits to the Chapel why we give our students this opportunity he stated, "In order to prepare our hearts for Jesus coming, we want to cleanse ourselves of all the grime and hurt we hold so Jesus can have a holy place to enter." The Reconciliation services celebrated this week in our Chapel were solemn, yet soul preparing events. 
In the words of junior Pierce Ruble, "Advent is definitely a season that gets overlooked even though it shouldn't". Our Central community has proved their efforts this year in trying to make sure this season is one that does not get overlooked. With this spirit of faith, our community is preparing for a Christmas Day full of joy.