Religion classes gain insight into Jewish faith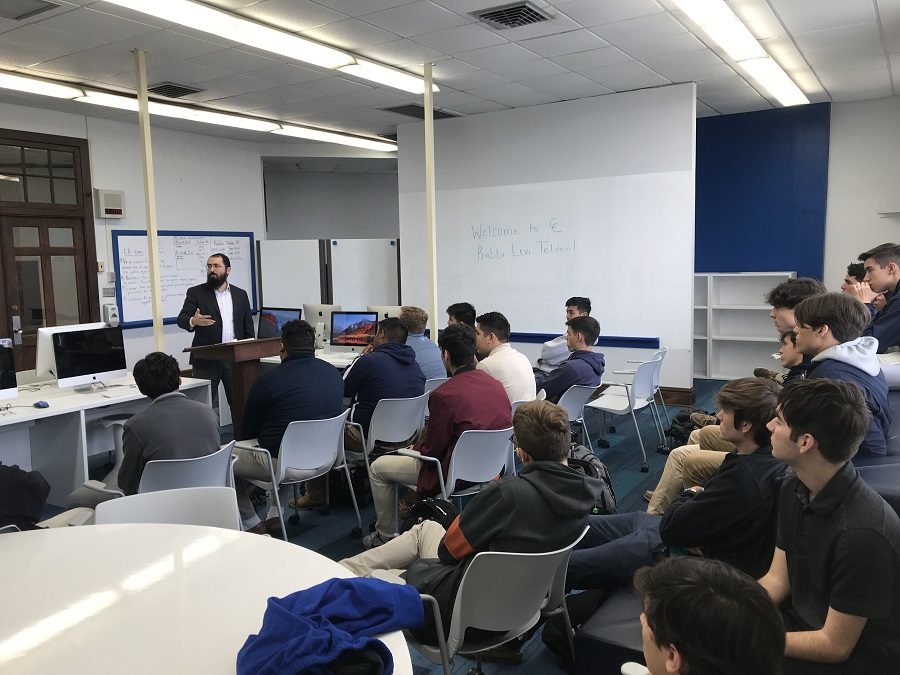 An essential element of the Catholic Church is learning to be tolerant and accepting of other religious practices. Here at Central Catholic, students are given the opportunity to enhance their understanding of various faith groups. "World Religions" is one of the religious courses offered to senior students seeking to open their minds. This past week, those enrolled in this course were given a first hand experience into the Jewish faith. 
Seniors gathered in our Global Communications Lab to listen to the words of Rabbi Levi Teldon. Rabbi Teldon currently serves as the Rabbi at the Chabad Jewish Center off of Blanco Road. He shared with the gathered group his life experiences, his practice of the Jewish faith, and pieces of advice he as a Rabbi had to offer. Delving into the Jewish faith, he explained background information of some of the more popular Jewish feast days and traditions. Using his personable skills, Teldon intrigued those gathered before him. When discussing the Rabbi's visit, senior Ahsad Tokmehdash told me Teldon was "As cool as a guy can get. He wasn't your typical guest speaker, he really had us focused on what he had to say". 
Along with his discussions of the Jewish faith, Rabbi Teldon bestowed upon our seniors great pieces of advice. One of the lessons that stood out to many of our seniors was Teldon's view on humility. Being young men that live very active and competitive lifestyles, humility can be a difficult practice at times. In regards to humility, Rabbi Teldon explained to the seniors that, "Humility isn't thinking less of yourself. It is simply thinking of yourself less". In saying this, he advised our young men not to lose sight of our special abilities, but rather acknowledge them with sealed mouths. 
This inspiring guest speaker foreshadowed Jewish holiday projects that were performed in the World Religions course this past week. Students were split up into groups, and selected a Jewish Holiday from Hanukkah, Yom Kippur, and Shabat, that they would celebrate in a unique way with the class. Senior Andy Tijerina enjoyed this project saying, "Being able to study and then bring to life a Jewish Holiday with my classmates is an event I'll never forget". Through the intellect of Rabbi Levi Teldon and the complex Jewish holiday projects, Central Seniors became more aware of the beautiful faith of Judaism.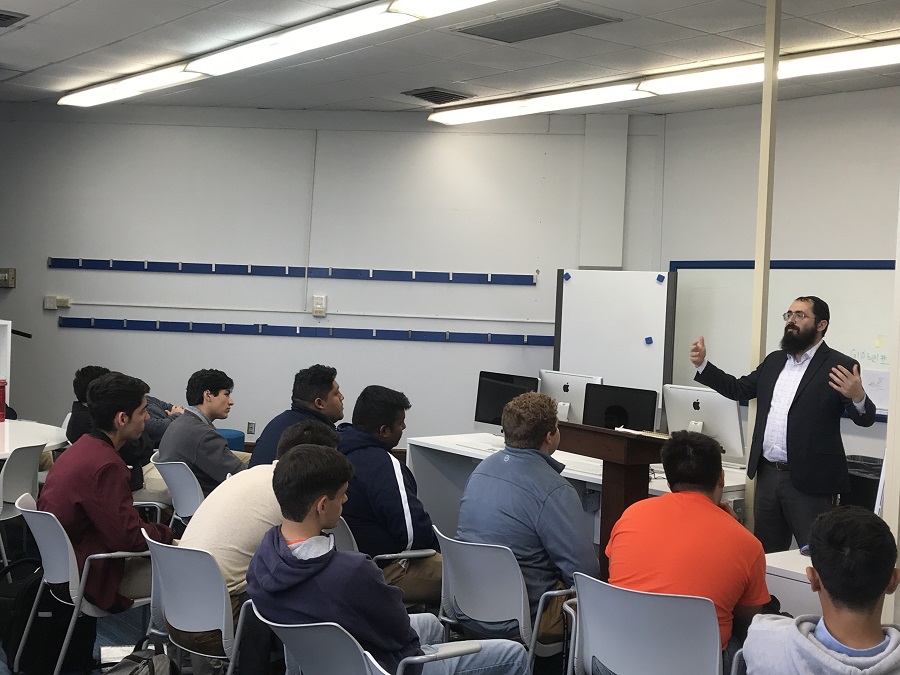 Mr. Aragones