Button XC earns recognition during Fall season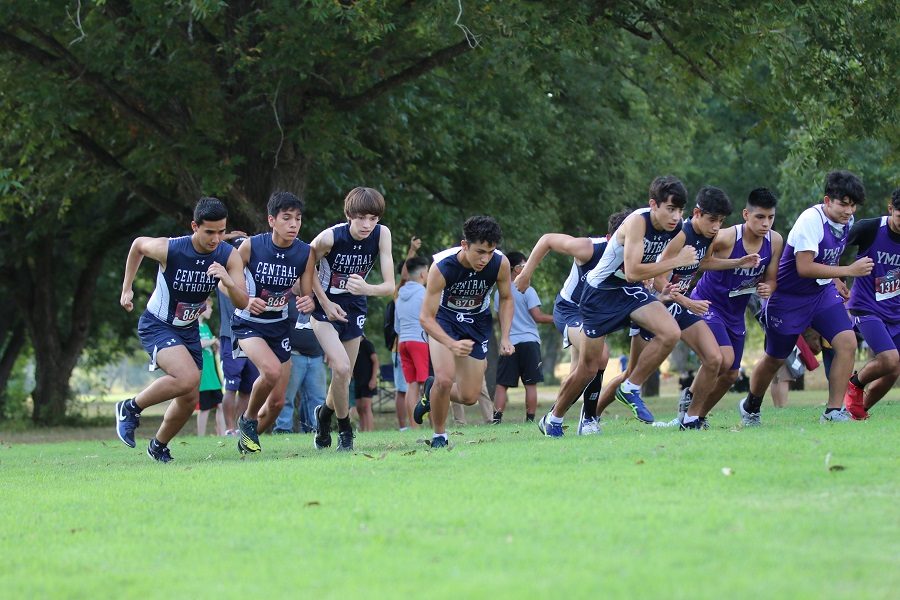 Mr. Cassler, Adviser, Demitri Garcia, Staff Writer
October 9, 2019
It's the end of the 1st Quarter already. Time flies. Unknown to many, however, is the fact that the Central Catholic cross country team has not only been working very hard this year, but have also placed 4th in two meets, 2nd in one meet, and 1st in two others since the beginning of the school year.
This is a young XC team, but they are lead this year by Senior Team Captains Wesley Vargas and Matthew Perez, who are both providing fantastic leadership for a very young but competitive team. Coach Brimmer had this to say about the youth of this XC team: "We are a very young team, with several freshman and sophomore boys providing the bulk of our varsity team."
Among these competitors is Freshman Nathan Morales, who has been a top runner in several of the meets that have taken place during the school year so far. When asked about his experience this year as a Freshman on the cross country team, Nathan said: "It's not as important running by yourself. It's more important to run as a team."
Wesley Vargas, one of the team co-captains was asked about his leadership role with the XC track team this year, and had this to say: "Cross country is a team sport…it might not seem like it. You cannot get though a race by yourself; we've been focused on a pack staying with each other. That's how we've been scoring so high."
Now it's on to TAPPS state finals in Waco on October 21st. Go Buttons!