Andretti's offers food and games for summer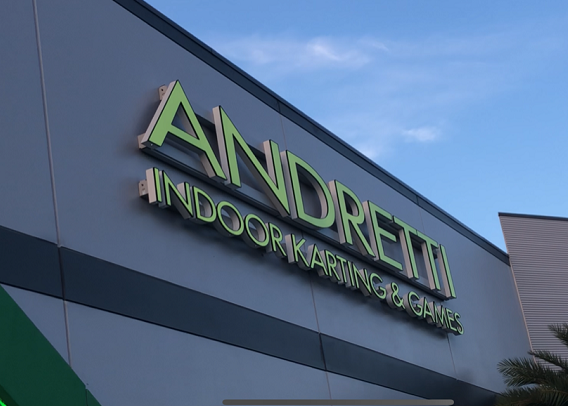 With summer right around the corner, students at Central Catholic are already making their
summer plans. However, if they want a place to go eat some great food and have a fun time
doing it, Andretti's is definitely the move this summer.
When it first opened back in October, it was clear that Andretti's was a force to be reckoned
with. Andretti's features many different activities for people of all ages. These activities include
games, a ropes course, bowling, laser tag, and even go-karts! Everything from the food to track is
great at Andretti mainly because of the employees who work there. Each one of them is always
so welcoming and ready to assist you with anything you may need. Jason Lopez, who is the
General Manager of the Orlando location, summed it up best when he said, "It's a place for
people to really come have indoor fun." Jason also told me that all of the food made there is
prepared in house. Andretti's is the perfect place to take the family after a long and hard day.
Former race car driver Mario Andretti, opened this establishment because he wanted
families to experience the thrills of racing while having a fun time doing it.
In San Antonio, the adult track is three levels high and the karts go up to 45 mph! This eight-minute heart-pounding
experience is sure to bring joy to a regular Friday night out with the family. Andretti's offers a
junior track for kids 7 and under. Guests are also available to mount a Gopro camera onto their helmets or kart with the approval of the track attendant. The employees at Andretti are strict with
their "No Bumping" policy because of the high speeds that the karts operate at. The prices for a
single race vary from $19-21 a person on the adult track, and $17-19 on the junior track. With
prices like that, it is a no brainer on what you and your family should be doing on Friday night.
San Antonio is known for its culture and touristy vibes.
Whether you're in town for the weekend, looking for a place to hold a bachelor/bachelorette party, or even a corporate event to boost morale in the office, Andretti's will ensure that you have the time of your life. Andretti's
adds to this culture because of how much it offers for anyone of all ages. Along with a state of
the art arcade, Andretti has a full bar with seated dining, a virtual reality experience, and 8,000
sq ft. of Event Space. Aaron Rodriguez, a resident of San Antonio recently visited Andretti's and
said, "It was such an amazing experience to go visit this wonderful place with friends. They had
a multitude of games and their food selection was astonishing. They were so welcoming when I
first walked in." This place strikes a chord with the locals here in San Antonio because of how
unique it is.
With so much to do, it is not a question why Andretti's is getting so popular in its first year in
San Antonio. Throughout the years, it'll be interesting to see how this place progresses and
grows with along with the community. When it comes to indoor fun, Andretti's is the place to be.