Juniors 'ring in' their Senior year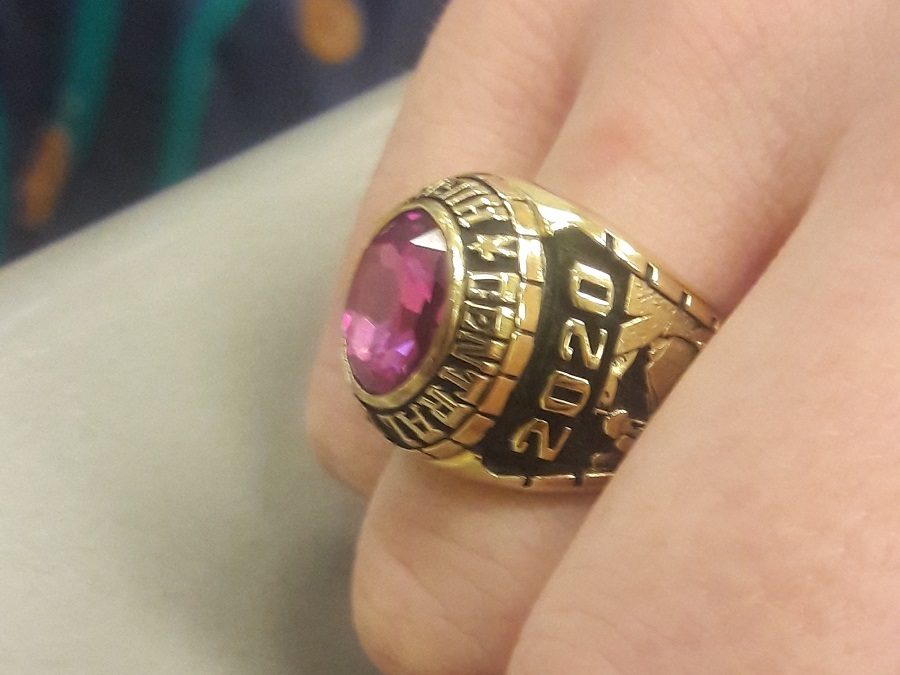 Luis Pagán-González, Staff Writer
May 17, 2019
It is finally time. The Junior Class of 2020 is on the cusp of becoming the Senior Class of 2020. With only a couple of weeks left, the Juniors celebrate their long high school journey by receiving their class rings. Each ring is ordered by the students and are custom made and supplied by Josten's ring manufacturing company. With the variety of custom options for the rings, each student can make his really unique, showing part of themselves along with their school pride.
Each student has options for different symbols and color choices for their rings. Seth Rodriguez's ring has a black and silver design with an onyx gemstone in the center, giving it a monochrome style. On the sides, he has the the logo of "FIRST" organization that the Robotics team at Central is affiliated with on one side and a Rattler snake on the other. His experience was that "I think it's cool. Expensive, but cool." Another Junior, Matthew Dudley, has unique design choices of his own. He put a Tourmaline in the center as it is his birthstone, representing October. On one side is his name on top of a cross with the letters "WWJD" around it, signifying "What Would Jesus Do," which is a phrase that Matthew lives by. On the other side is a symbol for rock climbing, an activity that Matthew enjoys, along with his future graduation year, 2020. According to Matthew, this chance to customize something so personal "really helps describe your character and the activities you're in throughout your high school career."
Class rings have been a long lasting tradition for Central Catholic, going as far part as 1962 when Physics teacher Brother Jim Burkholder was a student. However, there was no customization for the rings. They were all the same models with a blue gemstone on the top and engravings of a church and the school on both sides. No matter how long it has been, Central Catholic keeps their traditions intact, adapting and changing them to make each school year unique and unforgettable for the students that attend.