Central culture embraces international students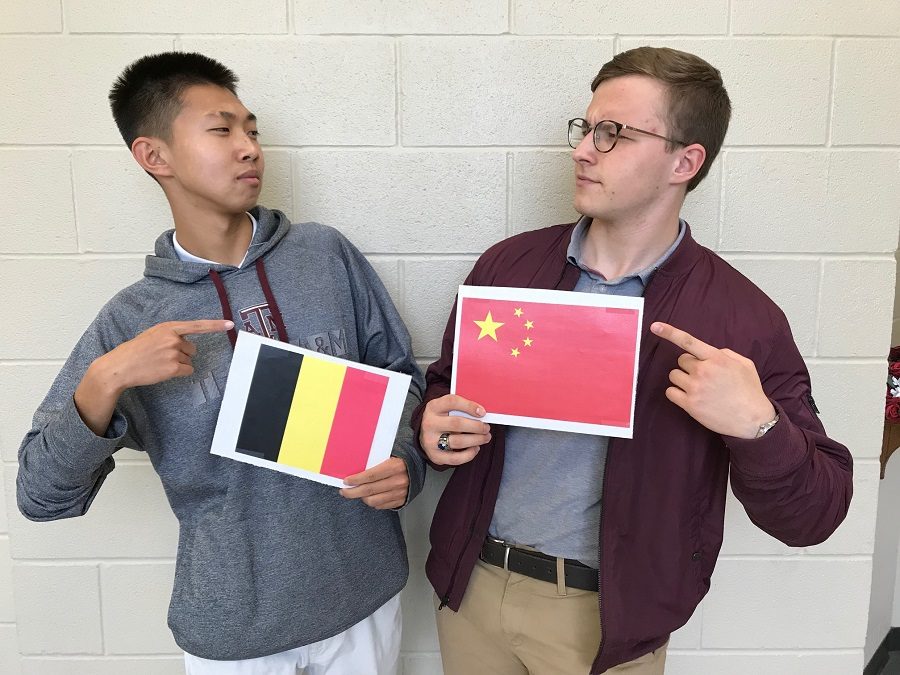 Luke Garcia, Staff Writer
May 14, 2019
Over the last few years Central Catholic has had its presence graced with a handful of international students. This year, Central has two graduating Seniors, one hailing from China, Kaiwen Wang, and the other from Belgium, Julien Bastin, who hails from Belgium. Both have contributed, each in their own personal ways, to the blended culture that is Central Catholic.
Three years ago, during the 2016 – 2017 school year, Kaiwen Wang traveled all the way from China to join us here as a Sophomore. When Kaiwen arrived in America, he definitely experienced a bit of culture shock in and out of school. When asked what his initial impressions of the school were, he said, "Well, when I got here it was very different from the school I came from. Everyone here was so welcoming and funny, unlike my old school where everyone was just so into their studies." During his Sophomore year, Kaiwen's English II teacher was Mr. Cassler, who had this to say about having this international student in his classroom: "During class, I would often notice that Kaiwen had a Chinese-English dictionary out on his desk, looking up words as we covered material in class. This was quite impressive to me." Kaiwen spent his three years here heavily involved in several of the extracurricular activities offered by the school. He was a part of  the Track/Field team, Cross Country team, and Publications and Media. He also got the Badminton Club off the ground. He shared that, "I wish I could spend another year here. I really wish I came here Freshman year instead of my Sophomore year because I just loved it here, and I know that the time I spent here is something I'll remember when I'm seventy years old."
Another international student here at Central is Julien Bastin, who hails from Belgium. He arrived at Central Catholic during the 2018- 2019 school year, and will be graduating with the class of 2019. When asked about what his initial impressions of school were, he said, "I was really impressed at how different it is from the high school I attended in Belgium, and how much it looked like the stereotypes we have in Europe of what an American high school looks like with the football field, the water fountains in the halls (yes, we don't have those in Belgium) and the lockers in the halls." He added: "I spent my time at Central and in the United States trying to do as much as I could. I tried to never say no to any opportunities that presented themselves to me so that I could get as much of the American experience as I could."
Kaiwen and Julien may have both had very pleasurable experiences here at Central Catholic and in America, but the Central Catholic community has also benefitted from having them in our lives as well. We wish both of them all the best as they continue forward in their lives, and beyond these hallowed halls.