St. Luke Rebels win 2019 baseball championship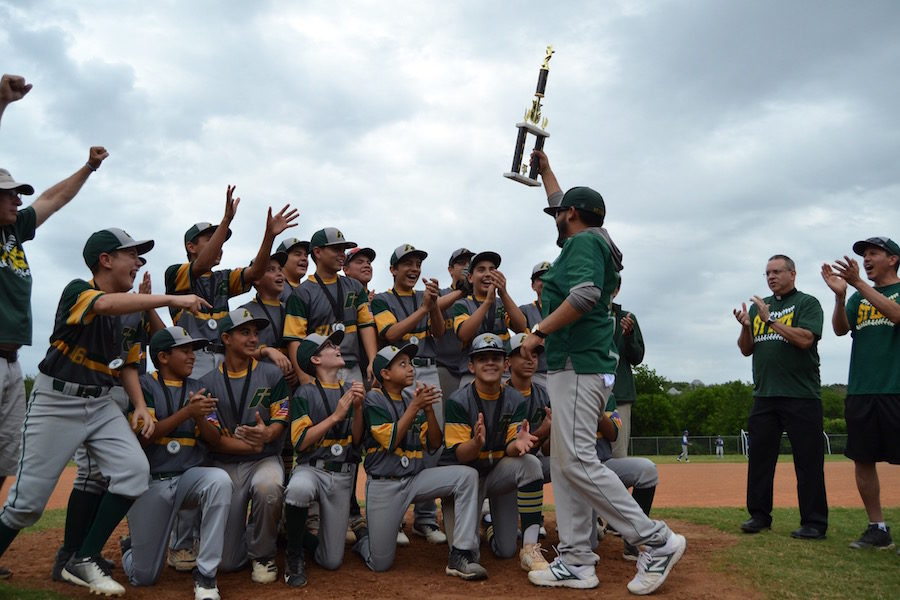 Zach Arndt, Staff Writer
May 5, 2019
May 2nd, 2019 was a warm and cloudy evening, and very little light was able to
peek through the heavy and gloomy clouds. It was not the best weather, but it was a
blessing for one group of baseball players. With great determination, a great middle school team takes the dug out, tightens their cleats, and gathers the intensity and readiness to bring home a win for their school.
For the first time in years the Saint Luke Rebel Boys Baseball team made it to the
Championship game. For most of the team this is just their first championship
appearance, but for the ten eighth grade ball players, it is their last game they will play
for the Rebel baseball team.
As the Rebels pitcher Andres took the mound, the eighth grade parents began to
realize how far their children have come while playing Saint Luke sports. "I cannot help
but feel happy and sad. It is all coming to an end after this game," stated the proud
mother of eighth grader Devin Talamantez. The eighth grade boys have become a band
of brothers and they were ready to give it their all one last time. "No matter what
happens we had fun. And I'll see most of the guys next school year," exclaimed eighth
grader Kyle Arndt. "I had so much fun playing this year and I can't wait to play in high
school," said the eighth grade pitcher Andres Triana.
The game itself was a battle to the very end, and the boys' parents and
supporters could not have been more proud of how the boys played, and how far their
sons have come since the good old t-ball days. The final score was 4-3 with The Saint Luke Rebels taking home the Championship. This was the A boys first Championship
appearance since 2006 and they pulled it off with a win.