Marvel movie marathon means mega movies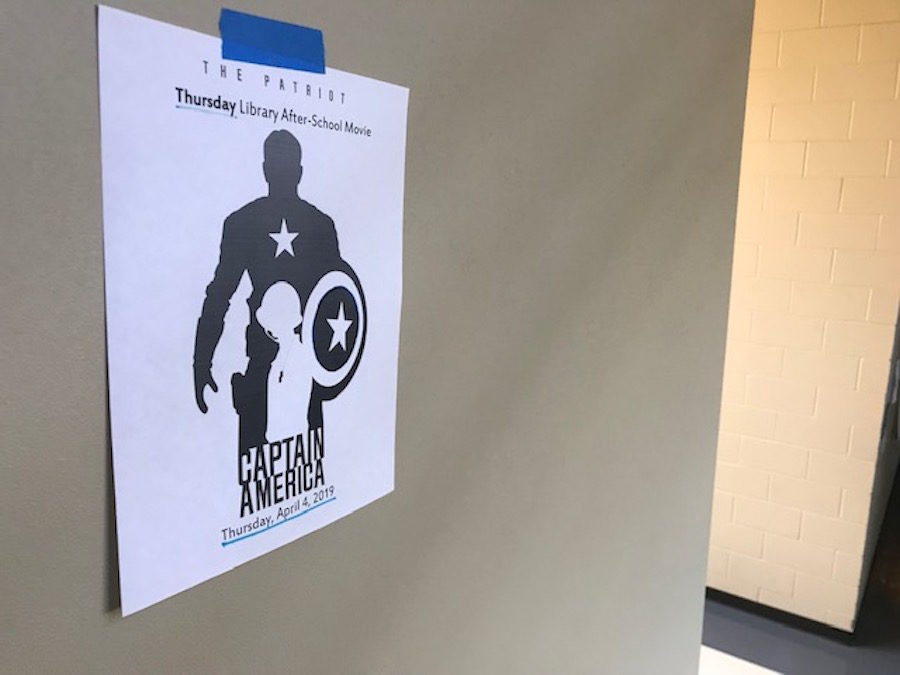 Diego Lopez, Staff Writer
April 7, 2019
Everybody knows about Marvel, right? The Marvel Cinematic Universe, or MCU, has taken America and the majority of the globe for that matter, by storm. Home to favorite superheroes such as Iron Man, Captain America, Black Widow, the Incredible Hulk, Thor, Black Panther, and many, many, more, Marvel Studios has become a dominant superpower in the world of entertainment. Yet long before the franchise made its way to the silver screen, the MCU lived within the realm of good ol' fashioned comic books.
Marvel Comics began as early as 1939, created by Martin Goodman, who sought to capitalize on the increasing popularity of comic books, particularly those that featured superheroes. Goodman's comics were christened Timely Comics, and a legend was born. After a superhero slump hit America and sales declined, Timely became Atlas Magazine, which recovered its losses, and finally in the 1960s became our beloved Marvel Comics.
It seems almost impossible that after decades of  incredible and memorable superhero stories and adventures, the MCU is approaching its endgame, so to speak. Approaching this month on the 24, Marvel will premiere Avengers: Endgame, the grand finale of the MCU series started way back in 2005. The movie is the second part to the previously released Avengers: Infinity War, which saw almost the entire superhero pantheon unite in a grand showing to save the entire universe from the the infamous super villain Thanos and his forces of evil. To build up anticipation for Marvel's ultimate cinematic climax, the Central Catholic school library will be showing all of the MCU movies in chronological order. The decision was made by Mrs. Guadalupe, school librarian and an avid fan of the Marvel franchise. "We're having this marathon because we're leading up to Endgame at this point. It's the final Marvel movie for this phase, and it's a big deal. I think it's important to catch up and be refreshed on all those that, even though we know bigger pictures of the story, we may have either forgotten or overlooked. So, it's good to have that retrospect." The library's first showing happened on Friday, March 29th with Iron Man, and was followed by Captain America: The First Avenger.  Movie showings happen every Friday after school, with the next being on April 12th.
The event is entirely free for both Central Catholic students and faculty. Yet be advised; for only $5.00, you can purchase a custom made Stark Expo pass, which gives you permission to eat food in the library! If that isn't enough to convince you, know that the proceeds go to buying graphic novels for the CCHS school library. We asked Mrs. Guadalupe why she thought the library needs a new graphic novels collection. "Graphic novels are a different mode of literature. It's very visual, which is positive because there are different types of learners and different types of readers. It's relaxing, it's engaging; who doesn't want to read something about Captain America or Spiderman?" she said. "My hope is that they engage our readers, and inspire them to read more and to seek out other pieces of literature."
In honor of the Marvel marathon, we decided to ask Central Catholic students what their all-time favourite Marvel movie is. Jack Houghton states that his favourite Marvel movie is the first "Iron Man" because Iron Man is my favourite superhero because of his flying suit of armor, which I think is pretty cool. I like how the movie goes into depth on how he creates the suit." Noah Adams chose X-Men: Days of Future Past as his favourite movie "because it's a good origin story. There were honestly some of the strongest mutants in that movie. It's a really great movie in my opinion because it has some of the original people, and then it adds some fun new characters as well."
Marvel's charm comes not only from its awesome, action-packed fight scenes with explosions and punching galore, but its opposition to the super hero status quo. The Marvel heroes aren't your typical cape wearing superheroes (sorry, Thor). Throughout the series, Marvel does a great job at demonstrating a different and perhaps more important aspect of being a superhero: how they dealing with their humanity. Each hero experiences his own adventure, but he also battles with internal strife and conflict, often coming to terms with their emotions and feelings in ways you wouldn't expect of a battle-hardened superhero. The best Marvel moments are those when "heroes unite" and face the common enemy. It's a moment where, previously, the heroes had their own separate experiences and adventures, seeing themselves as literally the main character of their story. It's when the heroes assemble that they have to come to terms with other superheros, but who obviously have different powers and backgrounds. The resolve comes when the heroes realize that their superpowers alone can't always save the day; it takes cooperating with others, and realizing that superpowers don't always make you the leader. Through memorable stories, we learn the virtues such as patience, fortitude, how to cooperate with others, and how important it is to recognize our humanity and find humility, while simultaneously fostering values that are at the bedrock of our democracy. Now that's something to marvel.