Focus, steady pace are key for Zapata
Where would you find yourself at 4 o'clock on a hot Texas afternoon? Maybe you just arrived home and found yourself relaxing on a comfortable couch. Maybe you just caught the last minute of Sonic happy hour and find yourself slurping iced carbonation. Whether it is relaxation or carbonation, it is not meant for the dedicated runners of the Central Catholic cross country team, especially Captain Nathaniel Zapata (aka Nico). For him, 4 p.m. means more sweat shed on the 7-mile run and more steps taken on the road to success. "I am just focusing on doing the work right and trying to get better every single day", said the Captain.
A graduate of St. Luke Catholic School, Zapata's talent in running was, in fact, not shown at an early time. "I didn't start running competitively until 8th grade," said Zapata, "and when I did run, I was not the best runner on the team." However, things changed when he became a Button and entered the gates of Bob Benson, '66 Stadium during his freshman year, and first met Central's head coach of cross country and track–Gary Brimmer. It is under Coach Brimmer's proper training system and effective guidance that Nico has grown from an "immature" freshman to a "responsible leader." "Ever since my freshman year, I have learned a lot from Coach. He is my biggest mentor," said Zapata.
Having led CCXC to a State title along with world-class runner Roger Soler in the 90s, Coach Brimmer has found himself coaching back at Central since 2015. With over twenty years of coaching experience, Brimmer firmly described Zapata as "one of the most talented young men" he has ever coached. The bond between Coach and Zapata "can't be broken" as the latter described. He then added, "He (Coach) is like a father to me, he is always there when I needed help."
During this last cross country season, Zapata has continued to prove his value with his consistent appearances on the award podium. His excellence doesn't only come from Coach's proper training system and a "father-son" like bond between them two. It is Zapata's own effort over the past four years that has allowed him to overcome many milestones, including breaking 4'30'' in the 1600m. "During all four years he has been on the team, Nico has demonstrated excellent self-discipline and work ethic," said Coach Brimmer, "He is never afraid to push himself harder." For other runners, there are only two seasons of running: cross country in the Fall and track & field in the Spring. However, for Zapata, a four-time TAPPS all-stater, running is an all year long commitment. "I never really took any break from running," Zapata commented, "My key to success is taking one step at a time."
Zapata's influence to this current cross country/track team has surpassed that of just a another runner. "Since his sophomore year, Nico has become the best runner on the team and has established himself as a leader through his hard work," said Brimmer, and added, "He has set an example for other athletes to look up to." Simply in terms of accomplishments, Zapata's outstanding top-5 finishing at almost every meet has led the team to the award podium several times throughout the last cross country season. For him, being a leader means not only the performing the best at every race but also "keeping the team in check at all times and knowing what is ahead of you." "He (Zapata) is motivated and always striving to do better," commented Senior runner Jeremy Perez. "He believes in all of us and wants to see us successful."
Zapata's last cross country season has concluded as he took 7th at State with a time of 17'18''. Despite of his initial disappointment resulting from his high self-expectation, Zapata has now moved on and prepared for this upcoming track & field season as his last ride during his high school running career. Having placed among the top ten runners at State since sophomore year for both 1600m and 3200m, Zapata will still be a tough contender for the State title when he returns to Midway Stadium in Waco, Texas next May. There is seemingly still a long way to go but Zapata looks forward to the challenge. As he prepares for himself this upcoming track season, Zapata will continue to keep a steady pace on his way to success.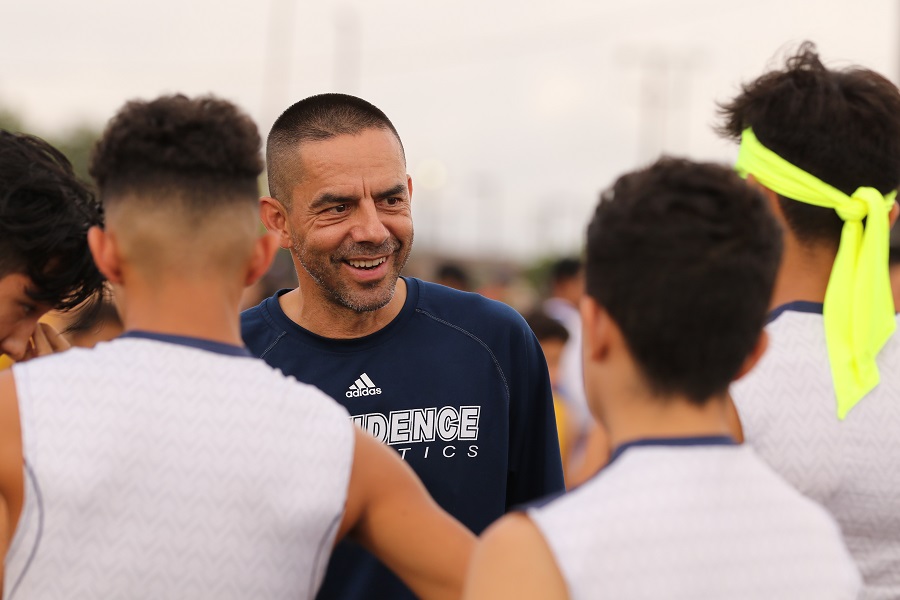 Mr. Cassler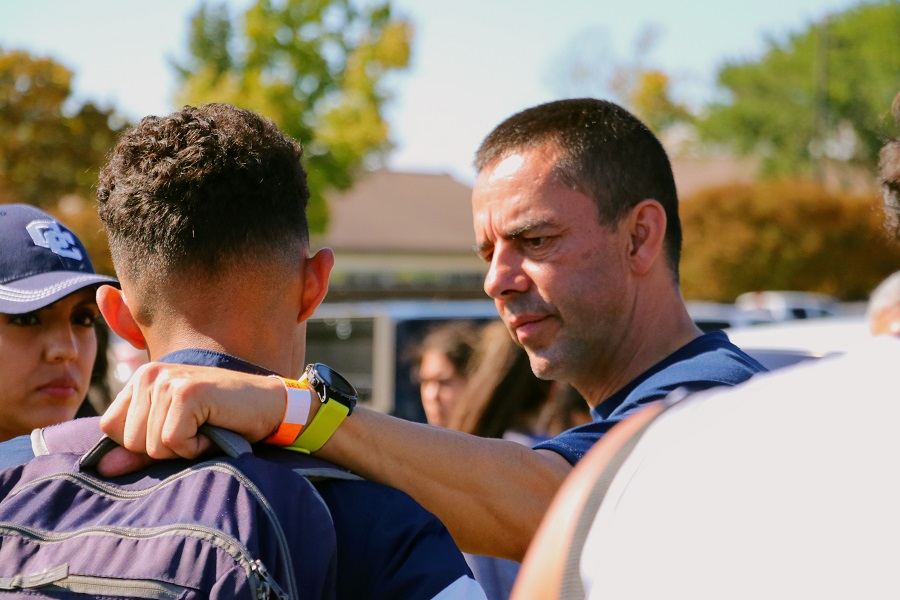 Kaiwen Wang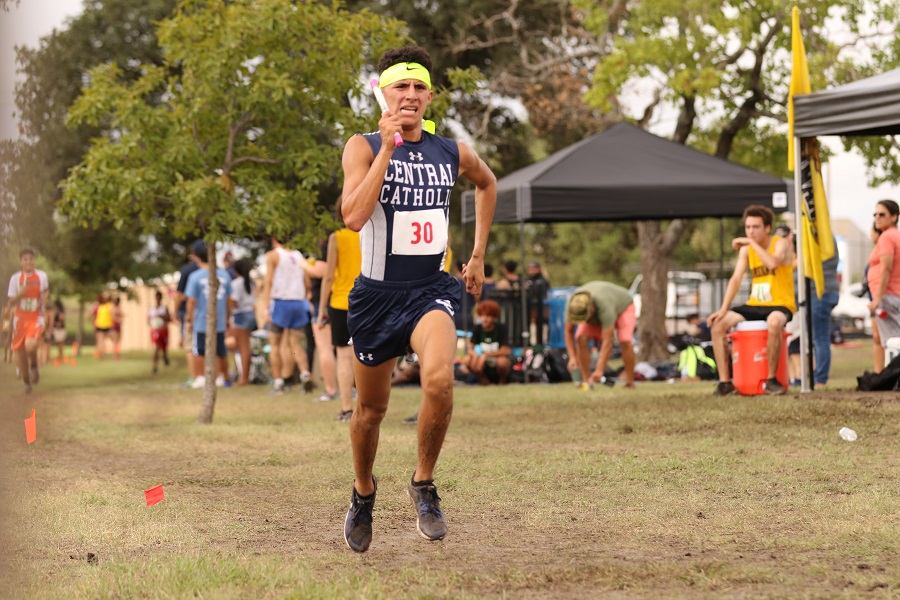 Mr. Cassler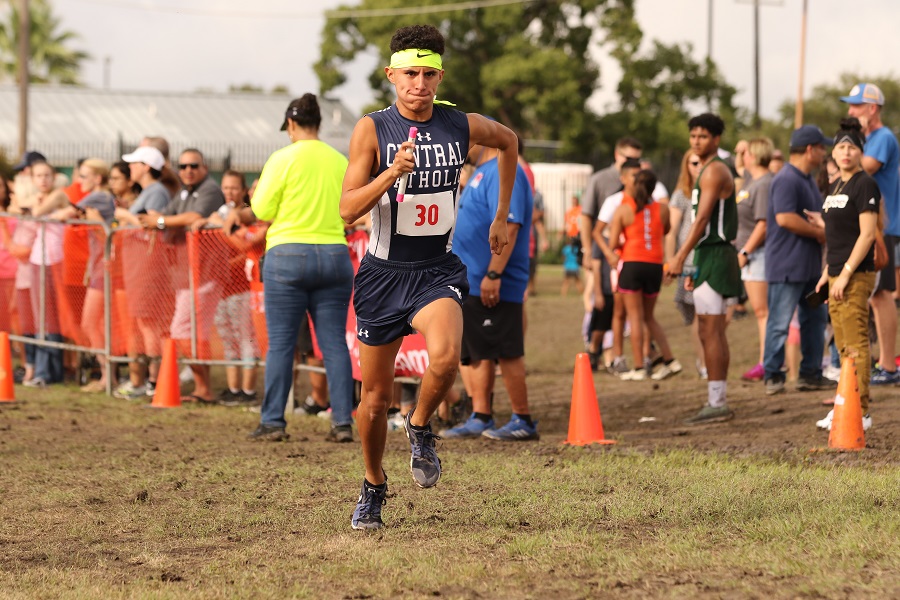 Mr. Cassler