CCXC stands tall among state-bound contenders
The Central Catholic Cross Country team sprinted one more solid step forward on the road to state as they brought home some silver from the Central-Edgewood Relay on Saturday, Sept. 8th at Monterrey Park. The relay team consisting of Nathaniel Zapata, Michael Galvan and Zeke Fetter earned a second place at the meet, showcasing their cross country running skills as they negotiated the muddy 2-mile course.
Both the Central Catholic and The Providence cross country teams competed at the Edgewood Relay, a XC meet that is a long-time favorite of Coach Gary Brimmer. When asked about how the team performed at the meet, Coach Brimmer had this to say: "The Edgewood/Central Catholic Relays is one of our favorite meets.  The relay format and the shorter distance make for a nice change of pace from what we are used to.  The weather conditions made for slower times, but that's the beauty of cross country.  I was really pleased with how all the boys competed against the other teams."
Remarkably, this is not the Button's first time climbing up to the award podium—their outstanding performance earned 3rd and 2nd place overall on two previous Saturdays at Southwest meet and Northside meet respectively. "We haven't placed in these two meets (Southwest and Northside) in recent years," said Captain Nathaniel Zapata. This 4-year veteran has continually proven his value with dominant performances which earned him 3rd and 2nd place individually in the last two 5k races. Additionally, at the Northside meet, Zapata sprinted across the finish line at the time of 16'12''. Despite the fact that conditions of the trail vary for every meet, Zapata's record-breaking time could secure a top spot at State according to stats last year. As this former TAPPS all-stater promised in the pep rally, Zapata, along with his teammates, have "got something special this year". "We trust him as the leader", commented Senior runner Josh Uviedo. "He is passionate about running and he knows a lot more about it than the rest of us."
Having runners like Senior Michael Galvan pacing along Zapata's side is considered a true luxury for this team. Galvan, who placed 6th and 7th individually in the last two 5k races, is also a crucial factor for the team's prosperity. Besides Galvan, veterans such as Zeke Fetter, Josh Uviedo and Jeremy Perez have also stepped up and become the core of the team. "The team has gotten way more competitive and seniors are taking more responsibilities," said Uviedo as he addressed the change of the team over his 4 years. "In my freshman year we had only 12 runners, but now we have almost 30". Facing the drastic increase in number of runners, Zapata said it is his responsibility to "make sure the team is putting in the work". "When we practice together, we improve our running skills and get better", said Zapata.
When asked about the factor for success, Zapata simply answered with "showing up to practice and putting in the work". For many other dedicated runners like him, running doesn't have a specific time or season. Before the sunshine spreads all over Bob Benson Stadium, they are already out there pacing and sprinting. When the Texas sun heats up the San Antonio Riverwalk, these runners are already out there sweating and grinding. Carrying high expectations from Head Coach Gary Brimmer, the team has made this season look more promising than ever. "These young men have been working throughout the summer," said Coach Brimmer whose summer running camp provided opportunities for runners to improve.
After two consecutive seasons of disappointment of placing 9th in State championships, the team is having "the strongest season in a long time" according to Josh Uviedo. "This is my last chance in Central's uniform," said this 4-year veteran. "Although this sounds cliche, I want to do my best and leave no regrets". On the boys' road to Waco, the team's competitiveness will again be tested next Saturday, Sept. 15th at Texas Lutheran Bulldog Invitational as they take on contenders such as O'Connor for Round 4.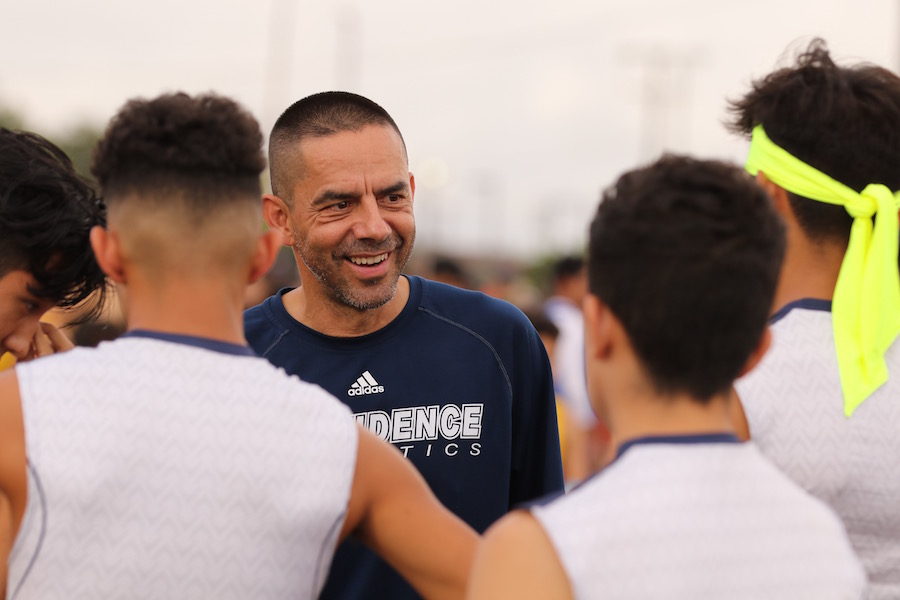 Mr. Cassler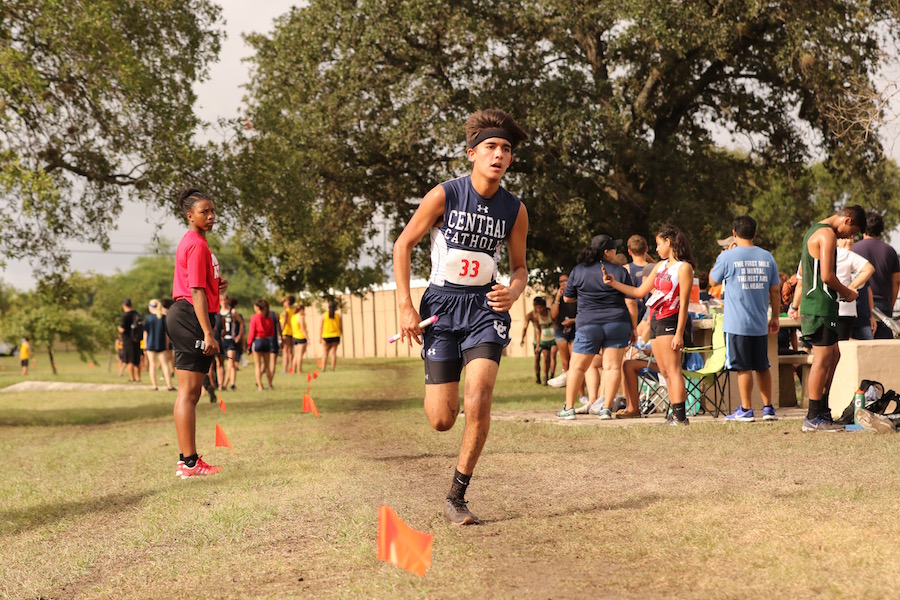 Mr. Cassler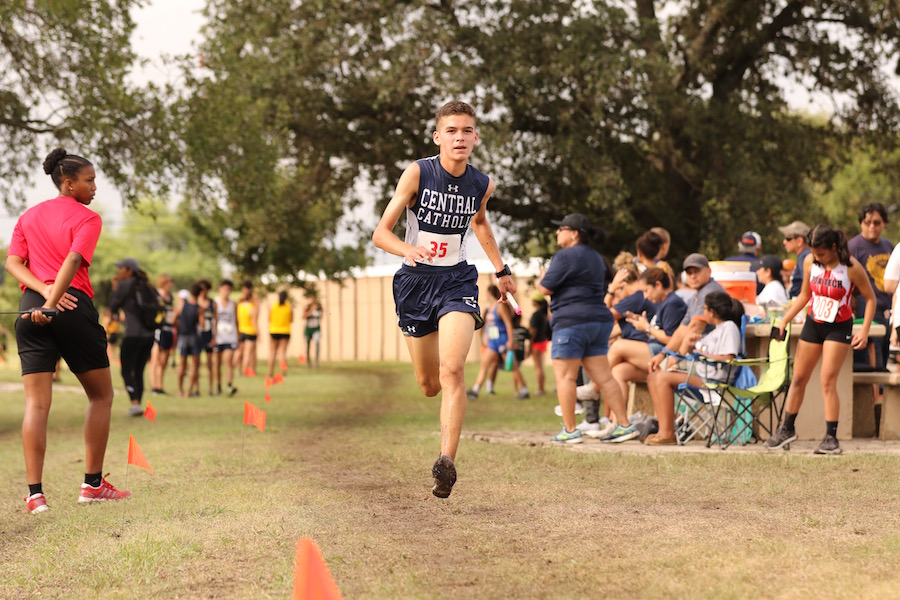 Mr. Cassler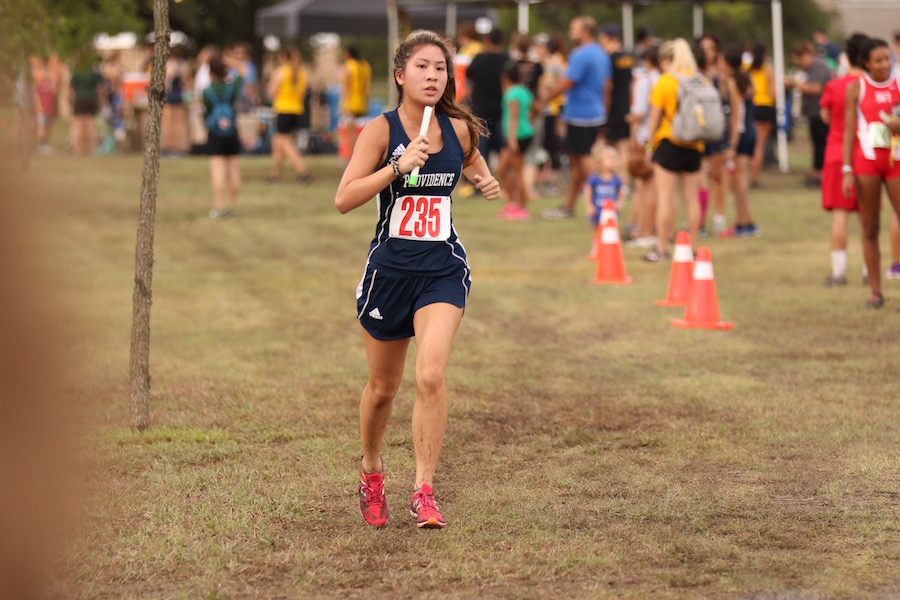 Mr. Cassler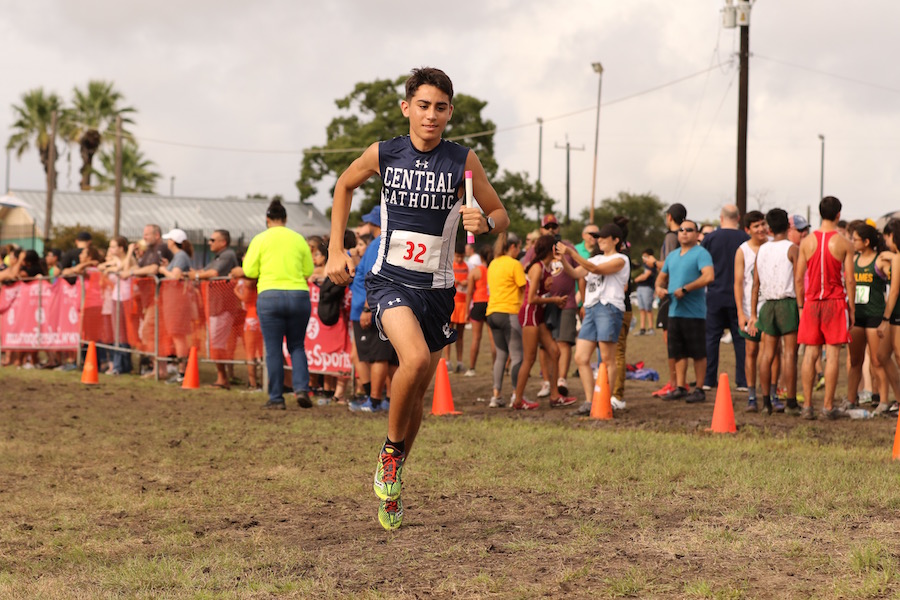 Mr. Cassler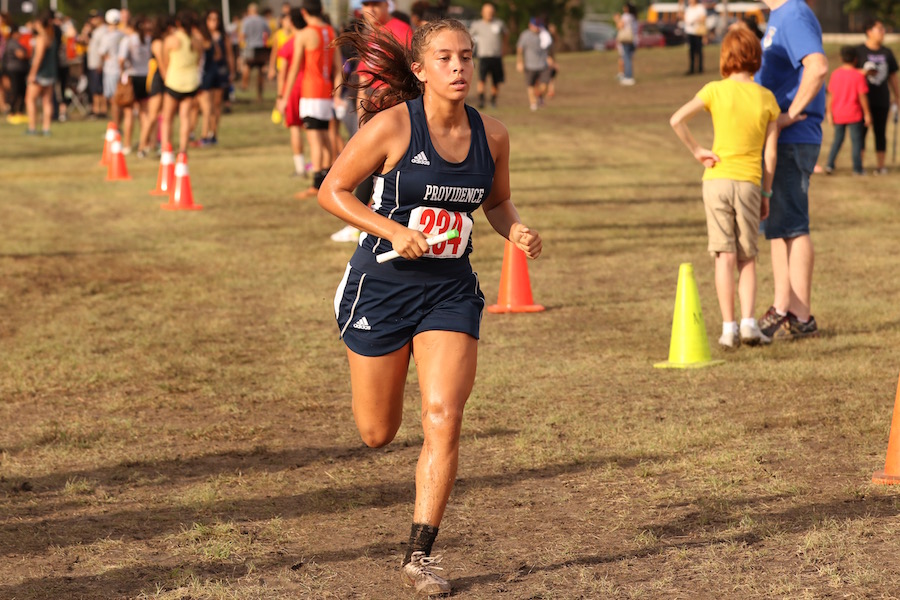 Mr. Cassler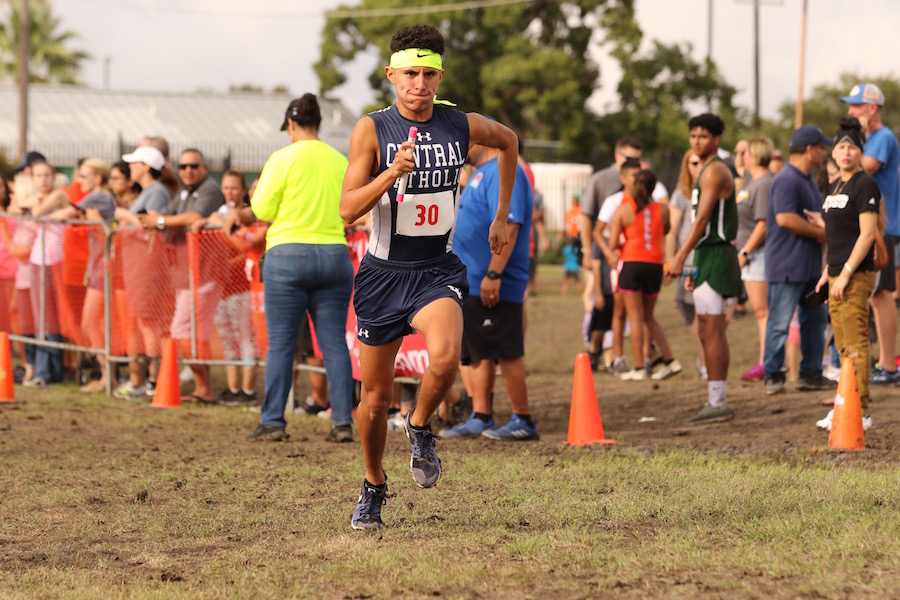 Mr. Cassler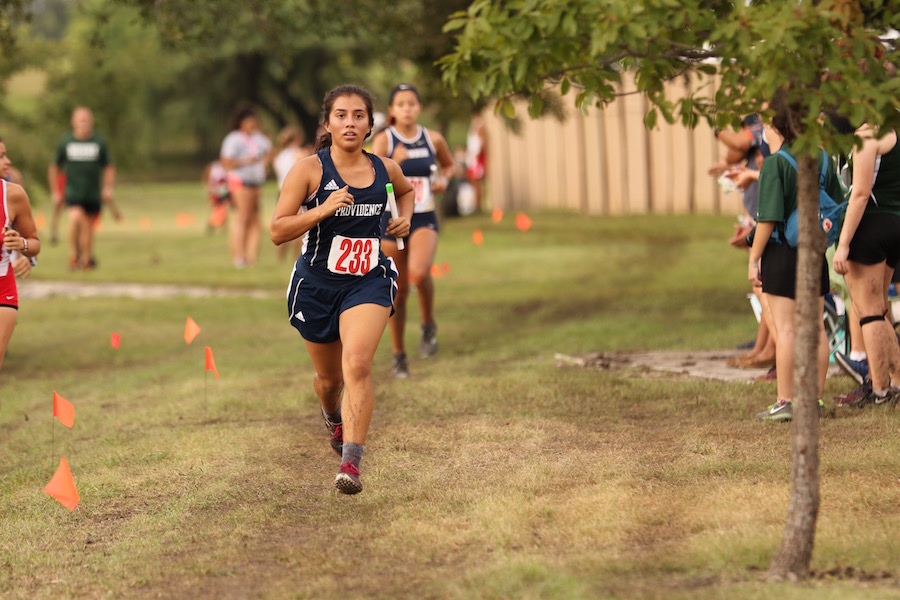 Mr. Cassler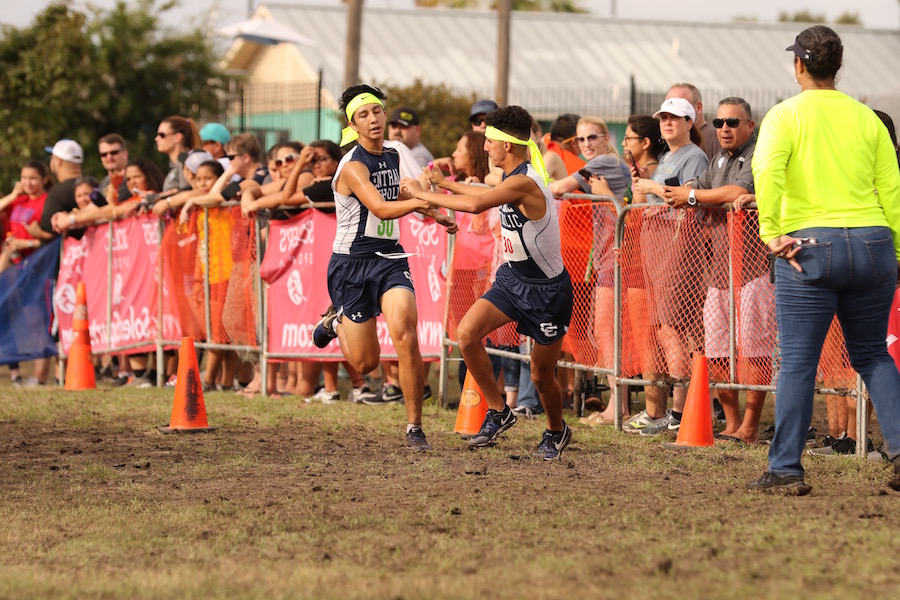 Mr. Cassler

Mr. Cassler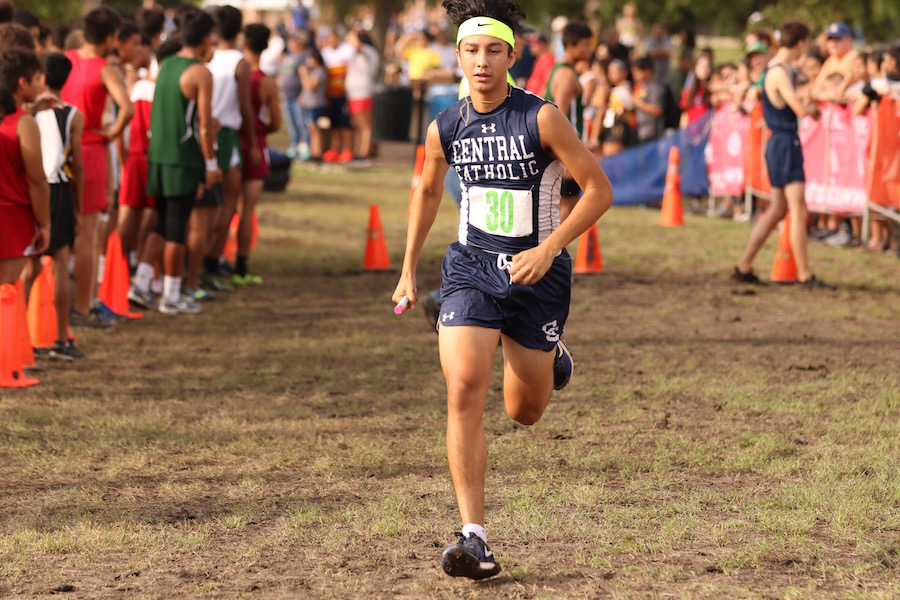 Mr. Cassler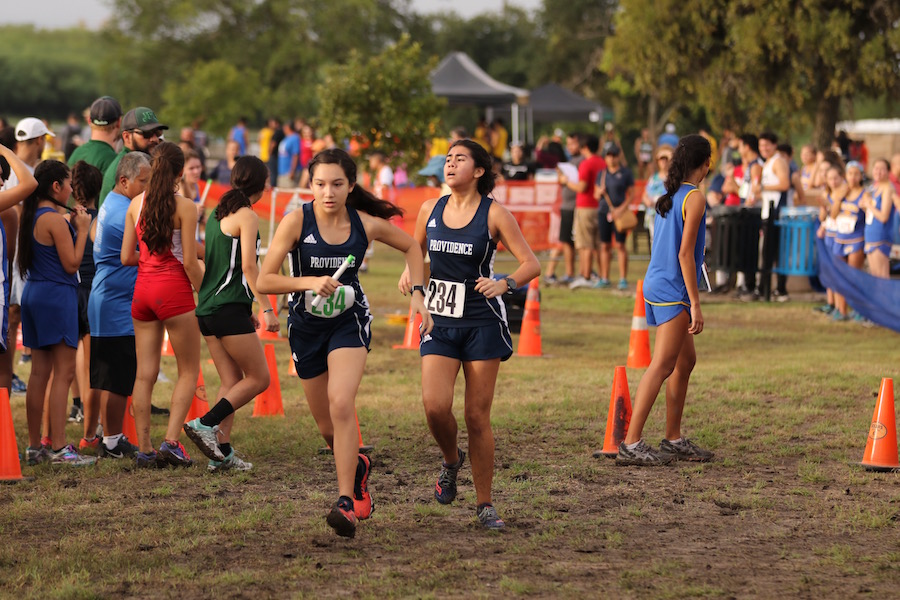 Mr. Cassler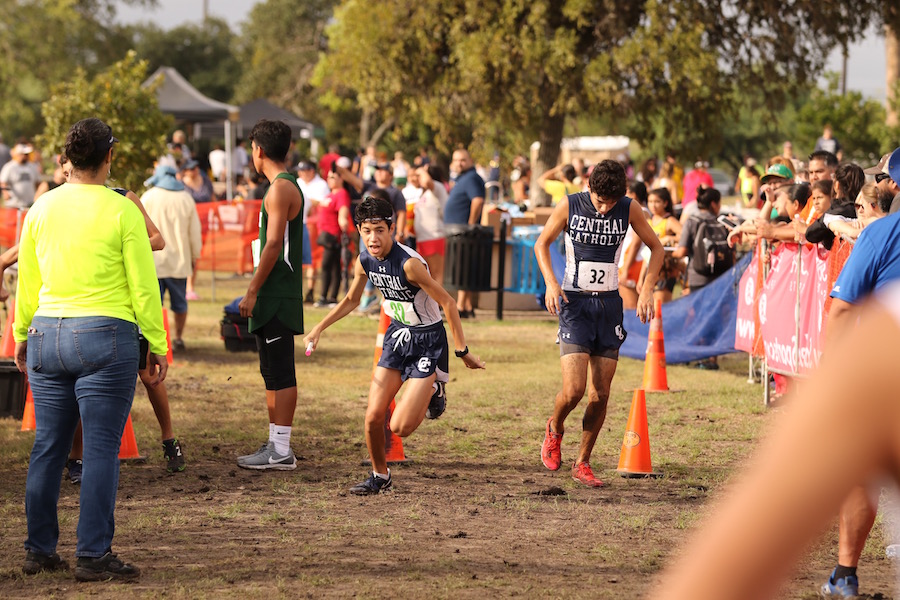 Mr. Cassler