Central Robotics team earns spot at World in Houston
Robotics is geared up for FIRST Powerup in Houston
Building a robot… and a team.
Last week the Iron Fangs competed in the Alamo Regional tournament at Greehey Arena on the campus of St. Mary's University. On Friday, the team competed in eight matches and battled their way to 2nd place overall. Saturday that fell to 5th place, but earned a wild card slot and the invitation to travel to Houston, TX, next week for the FIRST Powerup World championship Robotics competition.
When Mr. Horwath started the robotics team 3 years ago he had high hopes that one day it would be successful.  What has surprised him most is not necessarily the success of the team, but the rapid ascension of the robotics program, and how fast it has improved. He said, "When I started the robotics team I had high hopes for success, the experience of helping run a successful program, and a plan on what all I wished for the team to accomplish. The one thing I did not know yet was the level of dedication that I could expect from the students. They have consistently exceeded the best case I had set in my mind." Coach Horwath continues to be amazed by his team's success and growth. "Being on the Robotics team is a constant learning experience. I believe that they have all learned important lessons regarding time frames, deadlines, time management, mechanical building, programming, pneumatics, team building, leadership, and moral behavior," he shared. This year he has received some additional support from Dr. Vallor, who has had previous robotics experience. He has been a great help to Mr. Horwath and the robotics program as a whole. According to Horwath, "Dr. Vallor has been a great help on many levels. He has been able to help with logistics, mechanical build, and social media. All of these are very important and if the coach did not have his input, there would be no way to run the team as a single coach."
The robotics team entered this year with some high expectations for itself.  Last year the team just narrowly missed earning a spot to go to Houston, and this year they weren't going to let anything stop them.  The team lost most of their seasoned members last year, which left the team in the hands of Sophomores. Robot driver Matthew Hernandez said: "The team was left to us, and it's only our second year, so we really had to step up and take charge of the team." And take charge they did.  This year their competition event was changed drastically, and in response the team built a robot perfectly suited to the new challenge. "We spent a lot of time thinking about how to design the robot after we learned about the challenge," said Matthew "We built a robot perfect for our competition." Building a team around such a young foundation of members is difficult, but flourishing with a foundation of sophomores is surely an outstanding achievement.  "Building the robot was hard because of how little people there are," said Matthew, adding that "We only had 4 or 5 people working on it at a time." In the end though, they produced an amazing robot that functions and shows off the intuition of its creators. "Designing the robot took us almost 2 months," said team captain Alejandro Morales. "He wanted to name the robot Sheila," remarked Matthew, with a laugh referring to Alejandro's suggestion "Of course, we didn't let him."  I got to spend a few moments in their workshop while they made improvements to their robot. This team has poured their hearts into this robot to create something truly special, not just a robot. The sense of team and comaradery is commendable aamog these team members, and this group of guys truly has one mindset, and that is to win. They all know the best way to win is to be on the same page.
Looking towards Houston and the future
The team is very anxious about their Houston tournament next week.  They will be on the world stage representing Central in front of 13 different countries, Dr. Vallor and Mr Horwath know the pressure the team members are under, and have high hopes but reasonable expectations.  Later on in the year the team can look forward to the Texas Invitational. When asked about future endeavors, Dr. Vallor commented, "We will probably be going to the Texas Robotics Invitational in June, also in Houston. We will be putting more effort into the teams "outreach" activities, such as building a T-shirt cannon for Buttons games, putting together a pit decoration, doing some safety videos, and a lot more of the "social" stuff that makes any activity more fun. We need committed people to help with all of that and more next year!"  The future is certainly bright for Central's robotics program, and with no signs of stopping, the team will only get better. The Robotics team is open to everyone who wants to participate, and Mr. Horwath encourages trying it out.
Q&A With the Team moderators  
Mr Horwath:
Q: What were your expectations going into regionals?
A: Our expectations going in were that we would be in the mid range to upper mid-range rankings. We came in looking to the best that we could and ended up pushing ourselves to a higher level.
Q: Other than the world meeting in Houston, what's next for this robotics program?
A: We are looking forward to joining some of our friends on other teams gain at the Texas Robotics Invitational this summer.
Dr. Vallor:
Q: What were your expectations going into regionals?
A: I expected that we would probably make it into the quarterfinals at least. I thought we had a great robot design and the team were really focused. I thought we could stand against almost any team in the league and compete well.
Q: How has this years group of kids improved from the beginning of the year?
A: If anything they are even more focused and cohesive than they were at the beginning of the year. They have learned several new skills, especially in regards to using the computer-guided router to fabricate parts. I think especially, they have learned how to comport themselves and to be there for one another when the team is relying on them.
Q: This is your first year doing robotics for central, have you had any robotics experience outside of central?
A: I began doing robotics last year at my old school, The Atonement Academy. They had robotics competitions for multiple different divisions: Elementary, Middle School, and High School.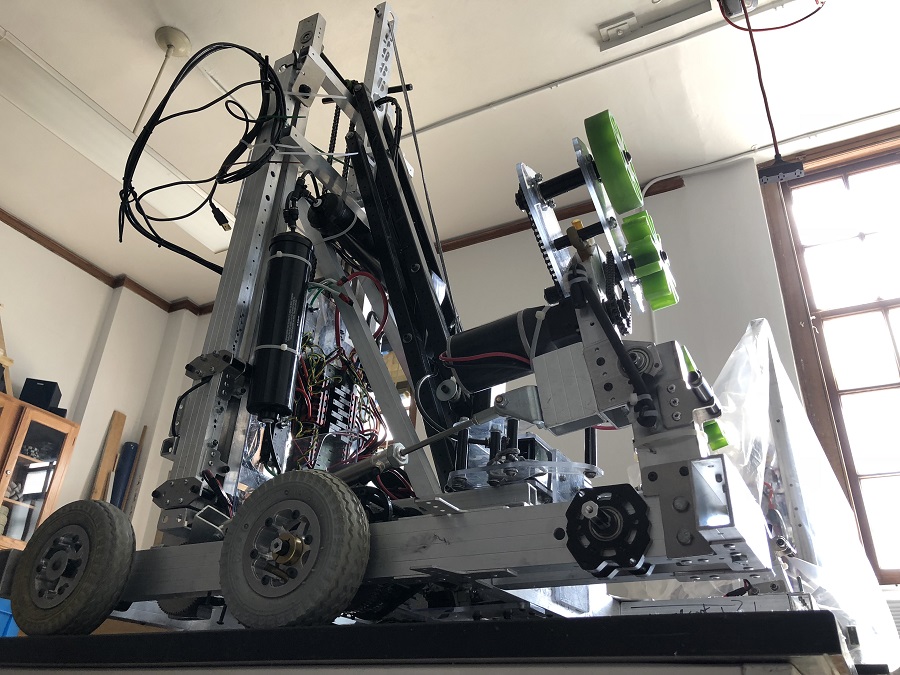 Michael Rowland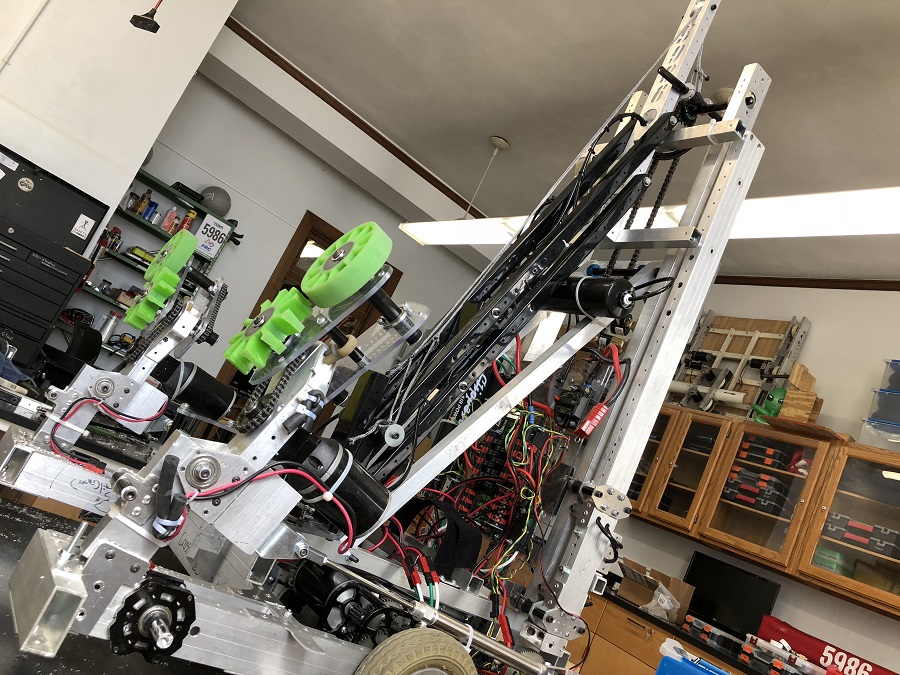 Michael Rowland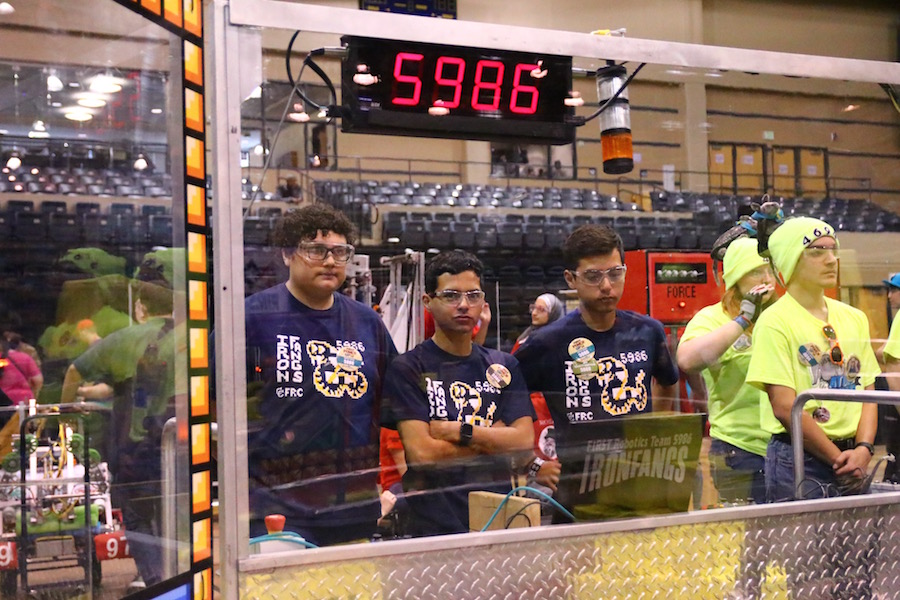 Mr. Cassler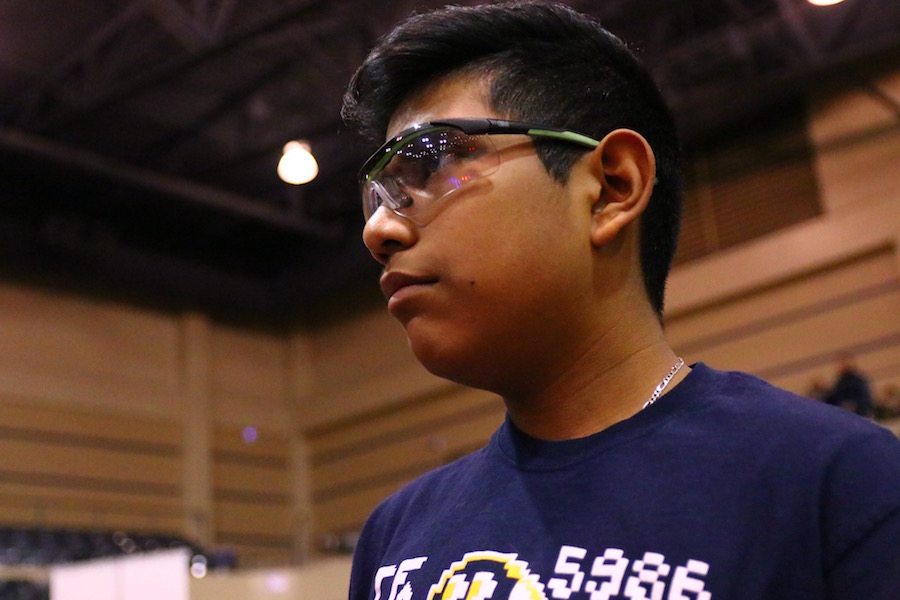 Mr. Cassler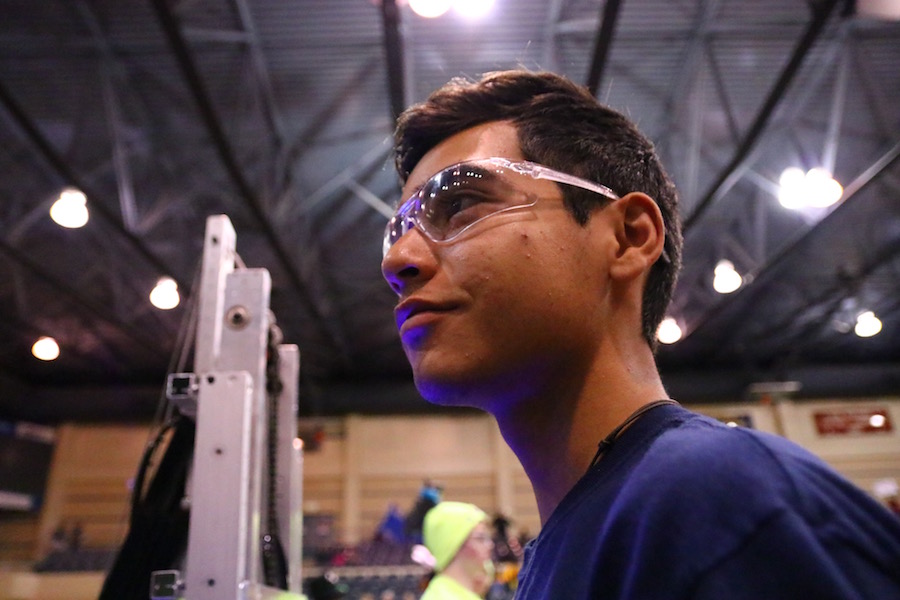 Mr. Cassler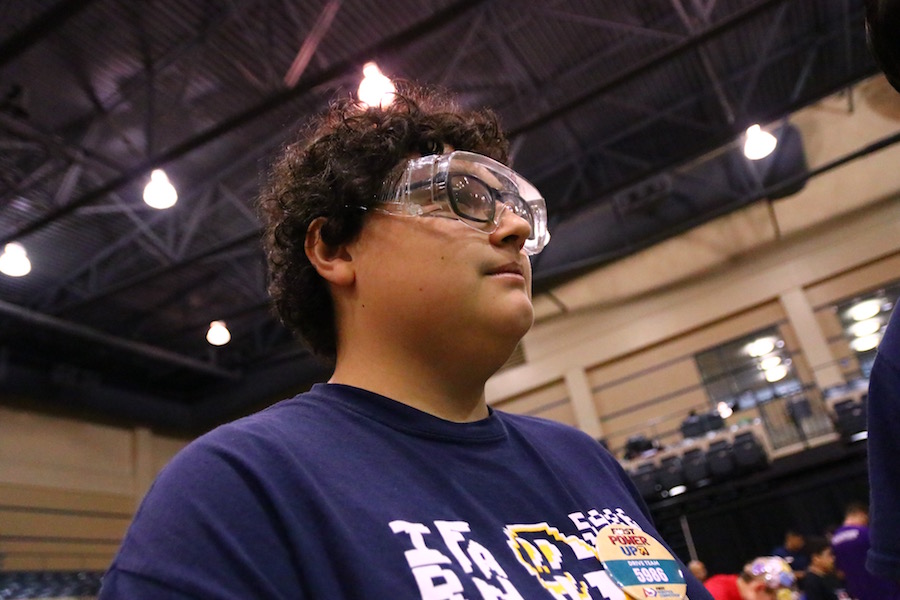 Mr. Cassler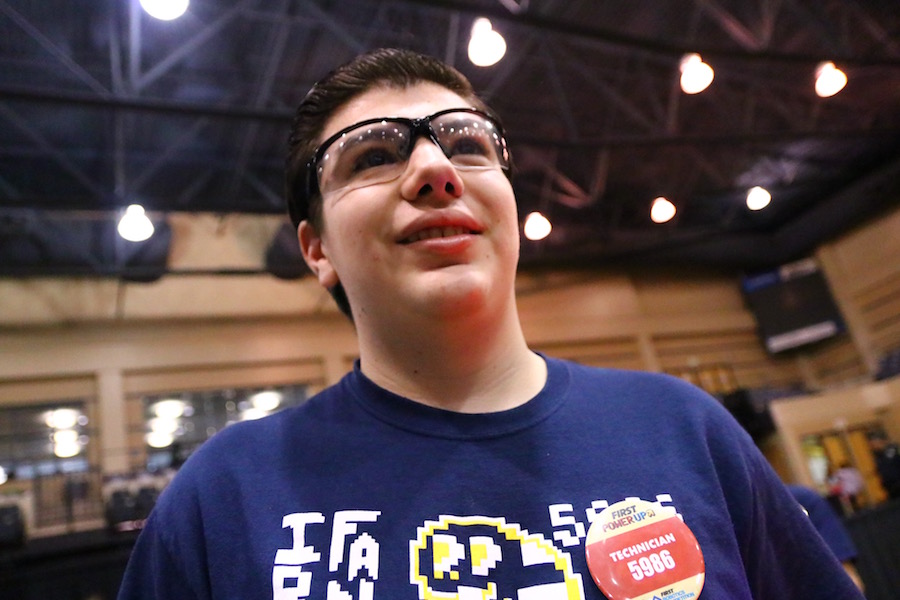 Mr. Cassler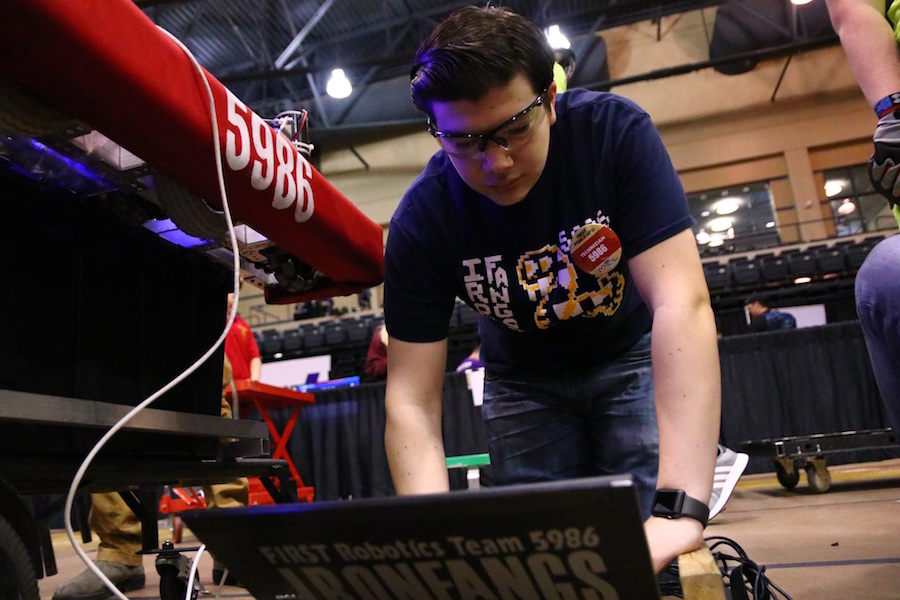 Mr. Cassler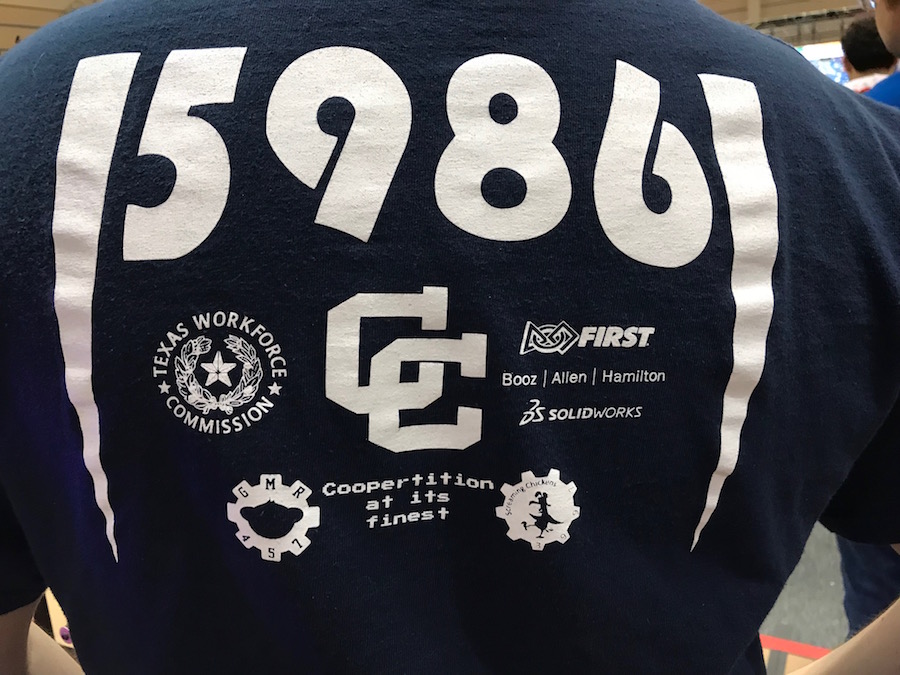 Mr. Cassler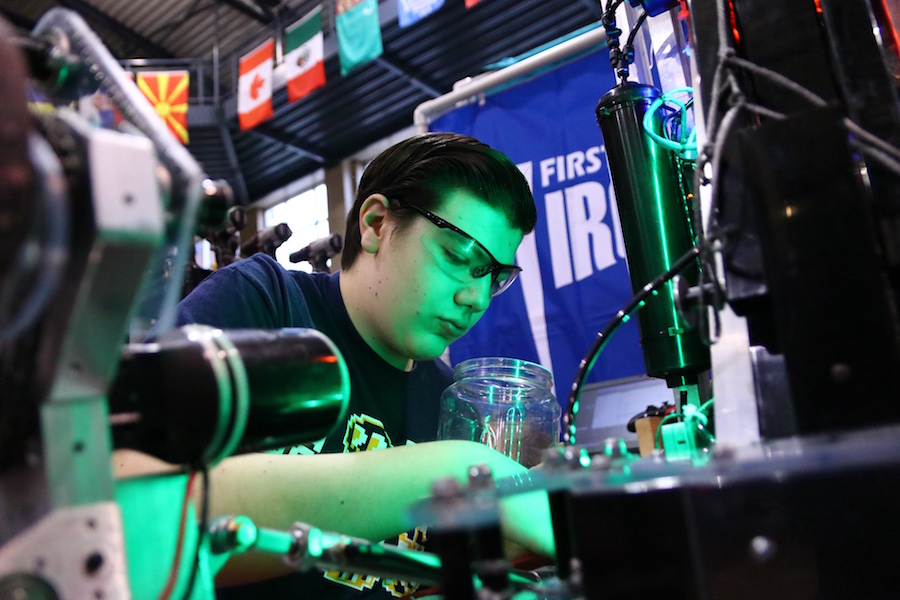 Mr. Cassler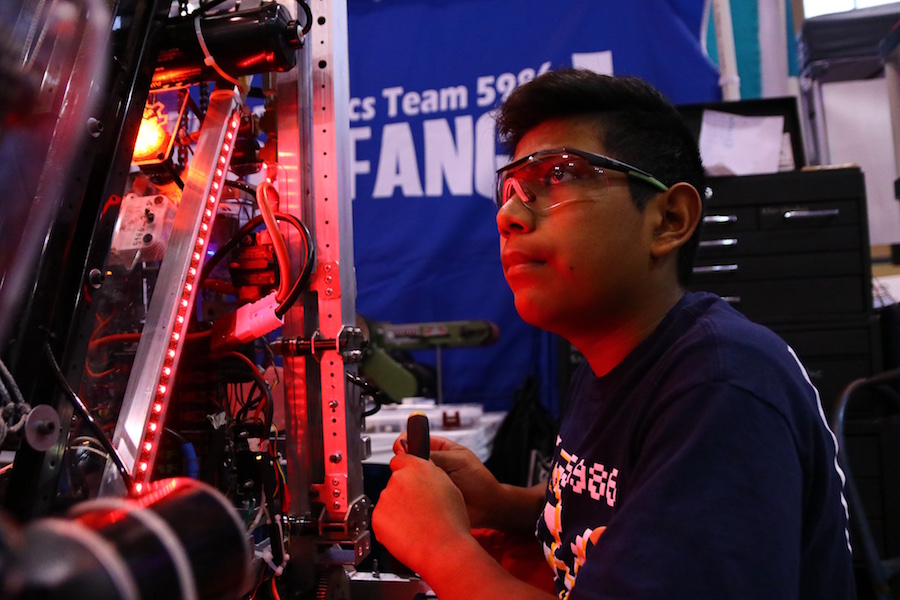 Mr. Cassler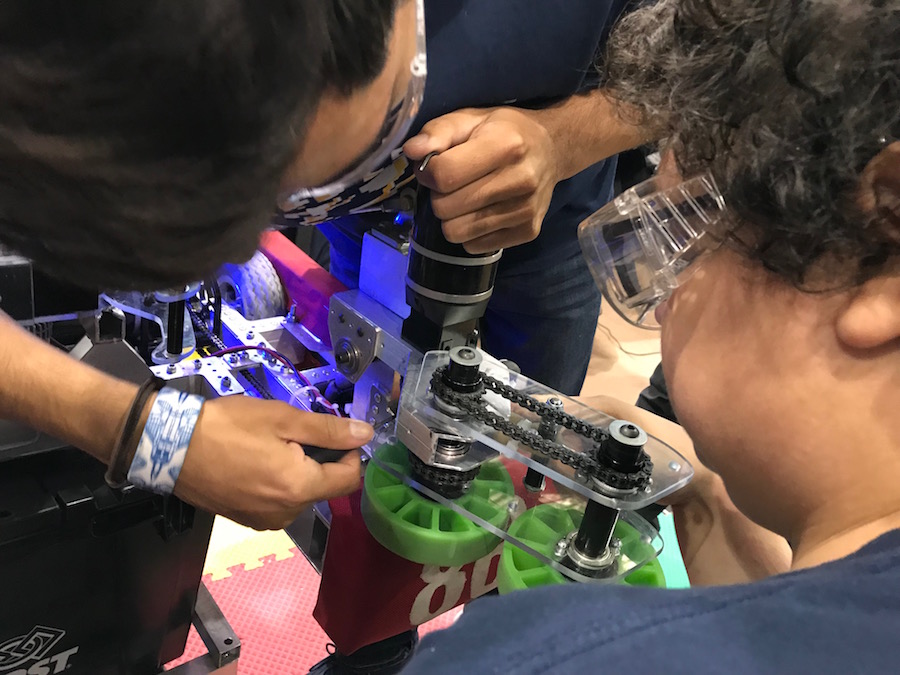 Mr. Cassler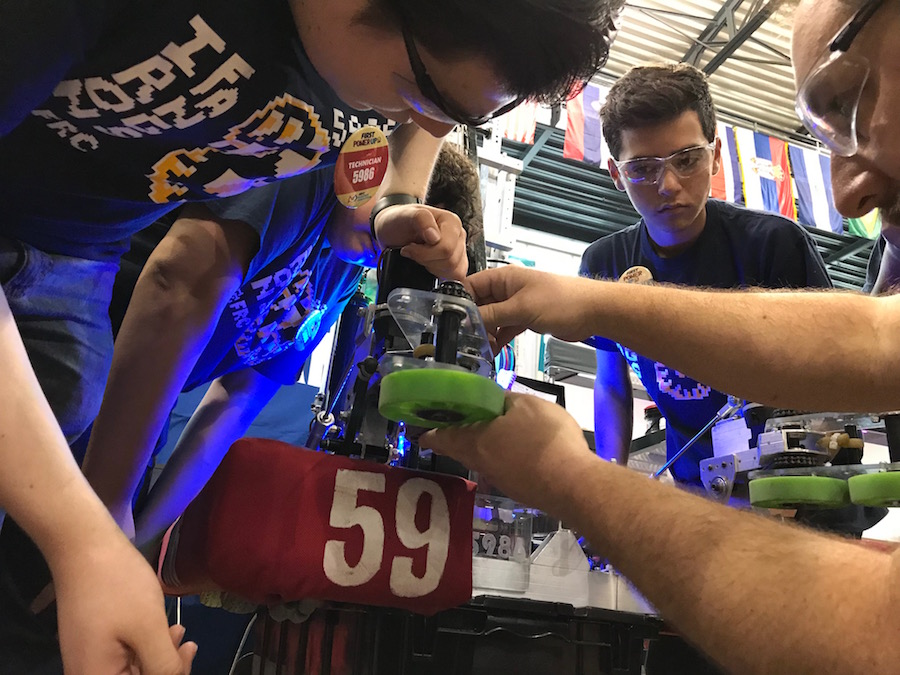 Mr. Cassler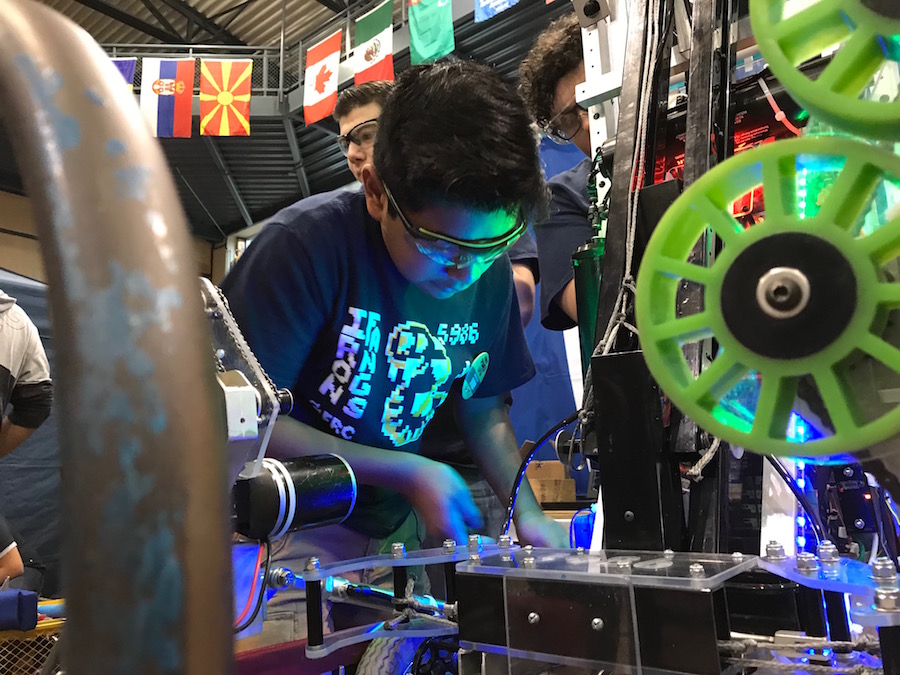 Mr. Cassler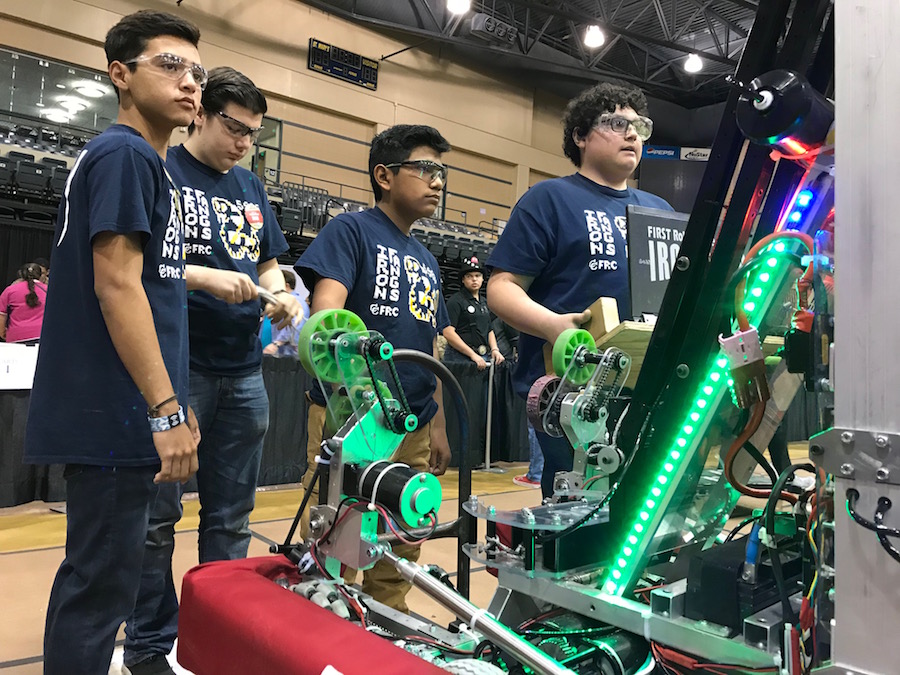 Mr. Cassler