Button Band battles to First Place in Cotulla marching festival
Mighty Button Band is marching to a successful new beat
The Mighty Button Band performed at the 3rd annual Cowboy Roundup Marching
Festival in Cotulla last Saturday, October 1st. Impressively, they took first place in the 1A division competition, and under the leadership of new band directors Mr. Sanchez and Mr. Solis, this talented band is gaining more and more recognition, respect, and achievements.
The band's performance last Saturday was "beyond our expectations" according to
Mr. Sanchez. Named "Fuego Azul" which means "blue fire", the performance contained four parts: "fire", "embers", "rekindled spirits", and "blaze". Although this band is comparatively small compared to other local bands, the music they came up with was "still impressive and amazing". "I can never play music like that", an unknown audience member said when asked about the Button Band's performance. It not is a surprise that, with its well-organized marching drills and harmonious melodies, the Mighty Button Band stood out among other schools and took first place. "They deserve it", said a big supporter of the band, Sharon Longoria, mother of band member Noah Longoria.
There would not be any good results without all the efforts put in by the band members.
Every morning, when parents drop off their students, then drive pass the band hall, the band members are already there at the band hall practicing. Every afternoon ,when parents are picking their kids up and driving past the band hall again, band members are still there practicing and haven't left yet. "Hard working," Mr. Sanchez answered when being asked to use two words to describe the band. "If it's three words, it would be 'thirsty to win'." "We are learning some new marching drills and getting the job done", said Sophomore Noah Longoria. Drum Major and Senior Richard Daul expressed his excitement about the State Competition coming up later in October: "We have been wanting to go to a competition for 4 years. Finally being able to see four years of hard work pay off through all the stuff this band has been through is amazing," he said. In describing this new era of Mr. Sanchez and Mr. Solis, Richard said that these two instructors have brought "a wealth of knowledge and experience" to Central. The band this year "sounds better and looks better" under these two great directors' supervision. "Everyone is getting ready for State, and this experience will be fun, and challenging," Mr. Sanchez said.
For the first time in the past 4 years, the band is going to the State competition in Waco on October 23rd, and is also performing at Southwest this Saturday, October 7th. Marching towards State, the Mighty Button Band is ready to face all challenges and competitors. As this awesome band continues marching on its way to success, let's keep supporting them and give this committed, hard working Button Band a round of applause!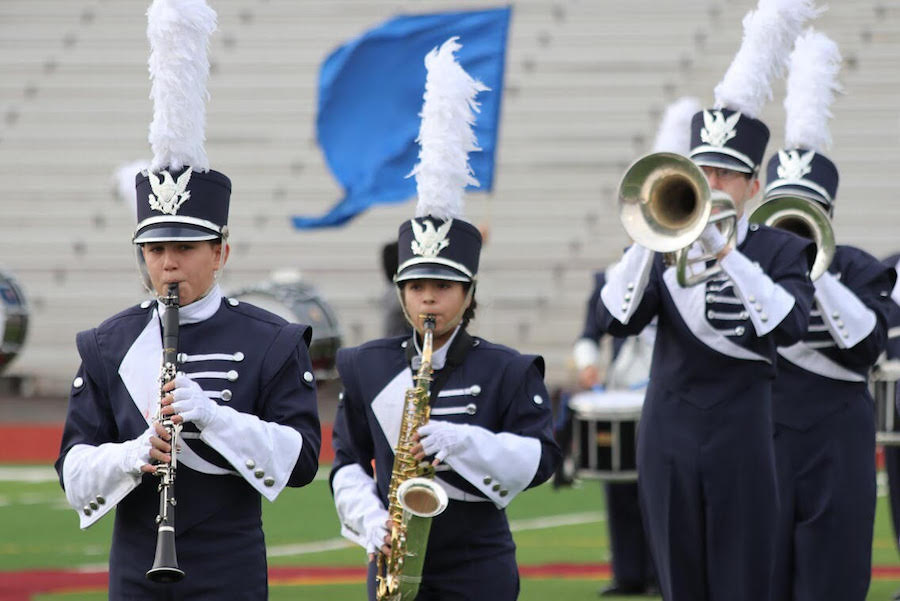 Kaiwen Wang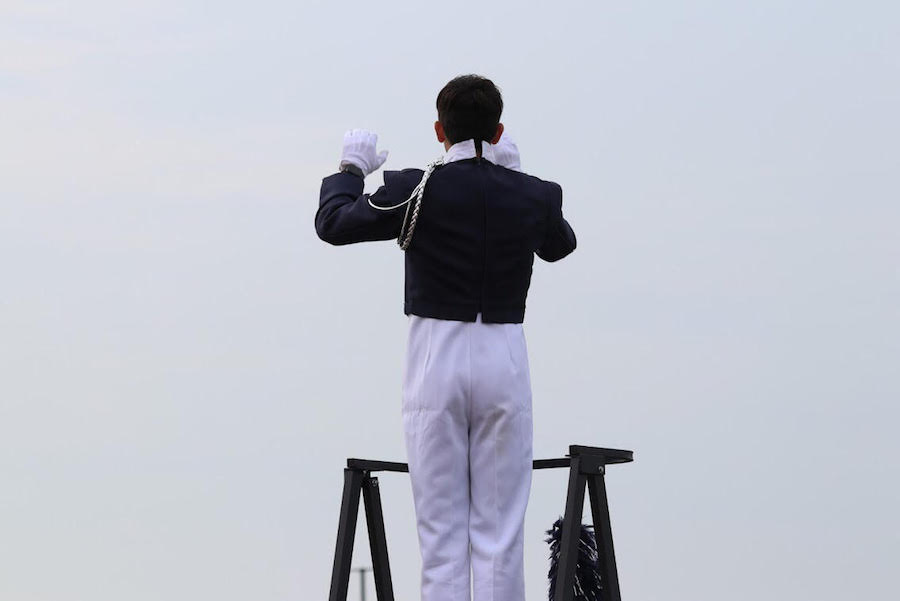 Kaiwen Wang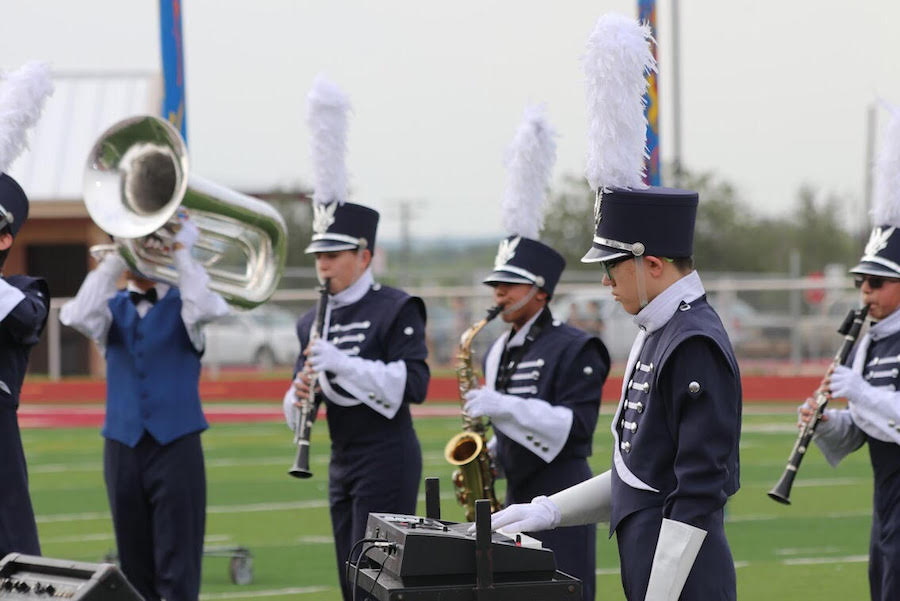 Kaiwen Wang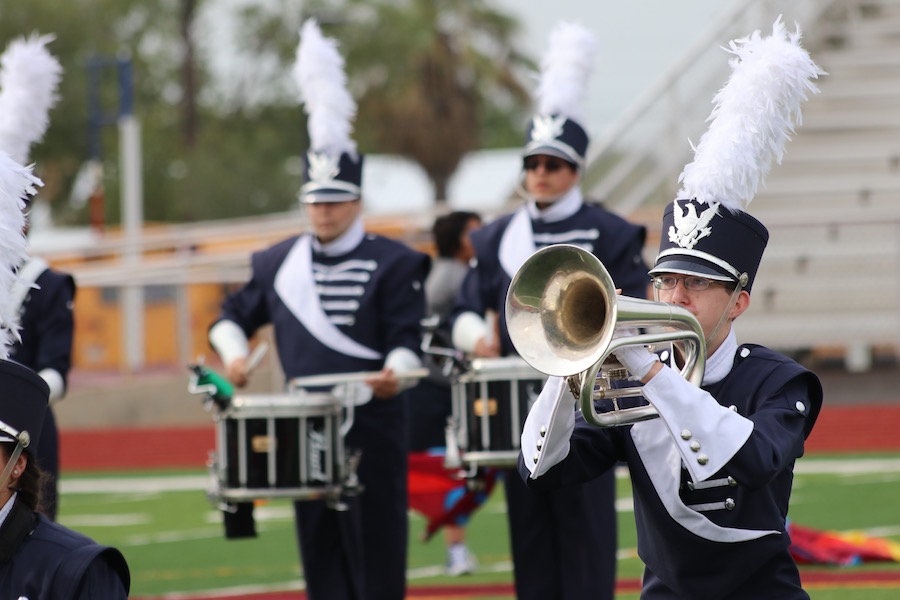 Kaiwen Wang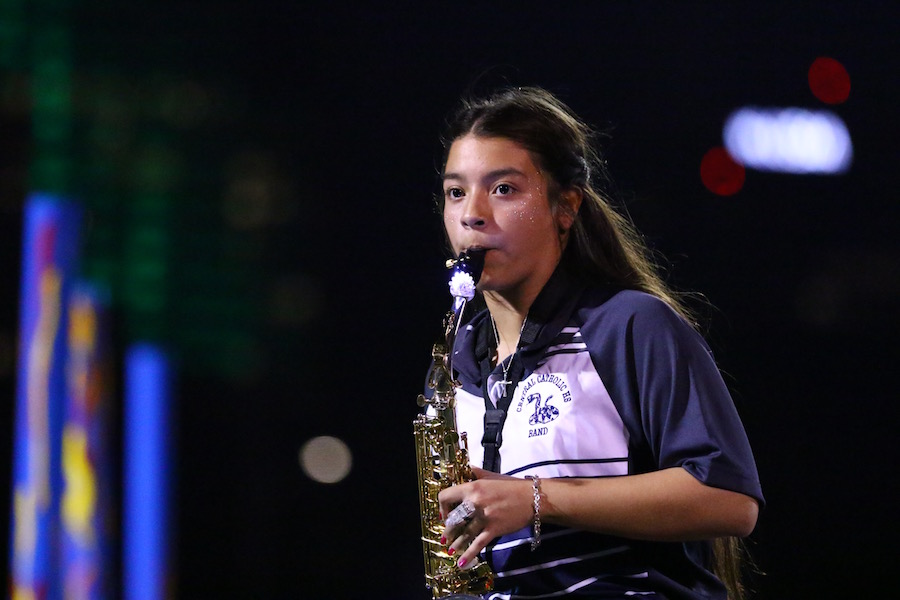 Mr. Cassler