Button defense inundates Indians in 44-3 blowout
Hang on for a minute...we're trying to find some more stories you might like.
The Central Catholic Button Varsity football team overwhelmed the Harlandale Indians Friday night at Bob Benson '66 stadium with an electric 44-3 victory in front of a packed crowd of energetic and loud visitors from home and away. The evening included an homage at halftime to Coach Carlos Enrico, who has retired after 40 years as the Central Catholic Athletic Director.
The game was a pound for pound dog fight until midway through the second quarter after Harlandale tied the game with a field goal at the 8:46 mark of the second quarter. The Buttons then started barreling through their opponent's defense, and the Buttons started on a roll that would rack up 41 more points on the board and shut out the Indians for the remainder of the game. In pregame meetings with the team, Coach Rudy De los Santos, Central's D-line coach who spent 40 years coaching at Harlandale said of the Indians,"They're 0-2, and Harlandale isn't use to being 0-2. They're going to come out hitting. Talent wise, this team isn't any better than Kennedy or McCollum. What's different from them is what's between the ears. These kids don't quit…that's how they're taught." This game was seen as a test to see just how good Central can be this year. In their home opener the Buttons faced a team that won 46-45 last year vs. Central in an overtime heartbreaker. Naturally, there was a lot of respect for this opponent and their rich football culture and history. Both teams wrestled for control in the beginning minutes, but it was Central that overwhelmingly broke away.
On the offense Coach Santiago implemented a chameleon like style of play calling as he swayed away from his pass heavy scheme to run more plays from the ground in response to the defensive tendencies of the Indians. This was clearly evident stats wise as the Buttons came away with 177 rushing yards overall. Running back, Zach Davidsmeyer stole some of Jack Perkins' thunder, Friday, as he rushed for 127 yards and a touchdown and snagged 84 receiving yards with two more touchdowns. Davidsmeyer would lead the Buttons in both rushing and receiving for the game. Despite a new found focus on the ground, Central still lit up the sky with dimes as Junior QB Nick Chavez found the endzone three times and bombed 153 yards worth of precise passes. Receiver, Jared Torralva and running back Austin Vargas both came away with their own grabs for TDs in the game. All of this offensive yardage would not have been possible if wasn't for the hard hitting, blue collared offensive line. Center, Jorge Cantu, 19', with the help of Johnny Gonzales, 18', Eric Oyervides, 18', Christian Carranza, 18', and Zach Holm, 20', were blocking machines providing lanes wide enough for Coach Walker to drive his truck through.
Defensively the Button's venom was potent as well. Harlandale's sole scoring drive revolved around numerous, preventable, and costly Button penalties. Still, the Buttons allowed just 15 yards rushing on 22 carries and just 92 yards on 14 throws. The defensive line, led by Seth McCrum, 18', and Nick Garza, 19', was crucial in confusing and stymying the Indians classic guard and tackle pull, leaving no room for the Harlandale halfbacks to find any room. The Indians did miss a few scoring opportunities due to their QB's inaccuracy, but consistent pressure on the QB from a swarming Button defensive rush helped force many of these missed passes. Good pass coverage is a direct result of a good pass rush. Additionally, the Buttons totaled seven sacks in the whole game and were constantly in a relentless pursuit of the Harlandale passer.
After the game, Coach Santiago told the players,"We're getting better. That game was close to perfect. . . but we're not there yet." The biggest problem in this game was the 14 penalties that added up to 94 yards in Harlandale's favor. Small tweaks like getting fewer penalties will be crucial in close games, though a situation that has yet to occur so far in this season's early contests. With that being the case, Central going 3-0 isn't something that happens every year. Harlandale is a respectable opponent that was dominated last night, offensively and defensively, by this 'new era' Buttons team as the game ticked on. The relief of a home opening victory against a team that beat Central last year will be very brief for the Buttons. With this year's schedule, the level of competition will continue to rise, and this scrappy Central 'new era' team will need to continue to raise their preparedness element. The Devine Warhorses are on the horizon, and the countdown to week 4's game day has commenced.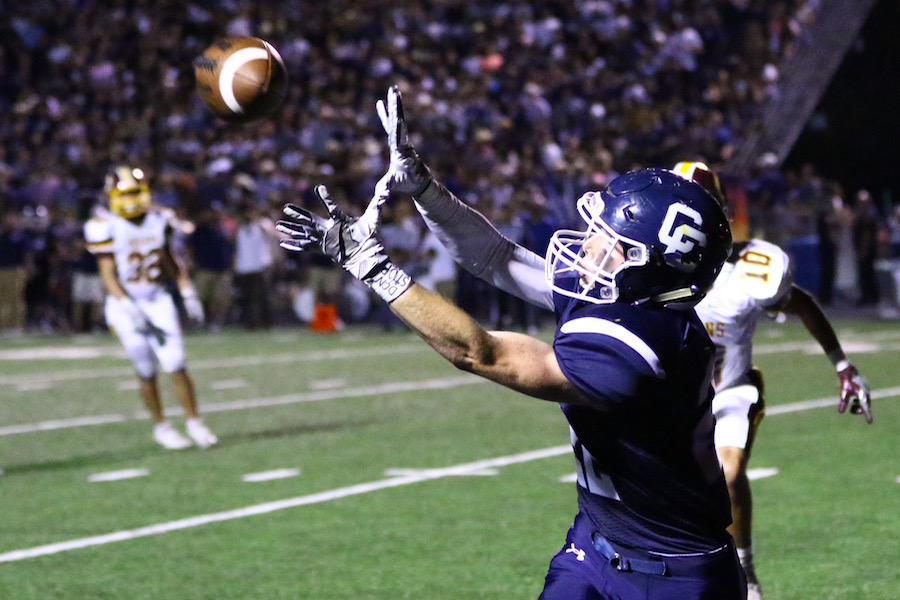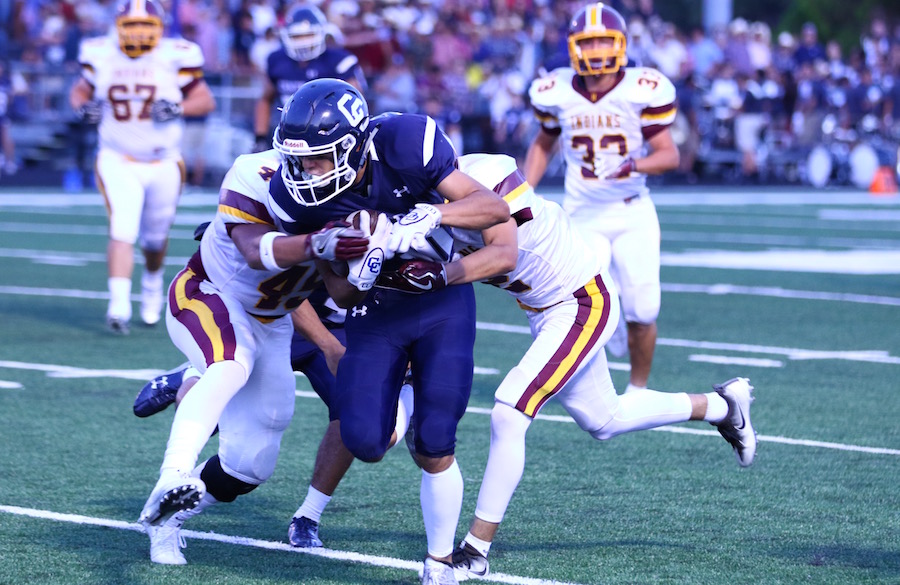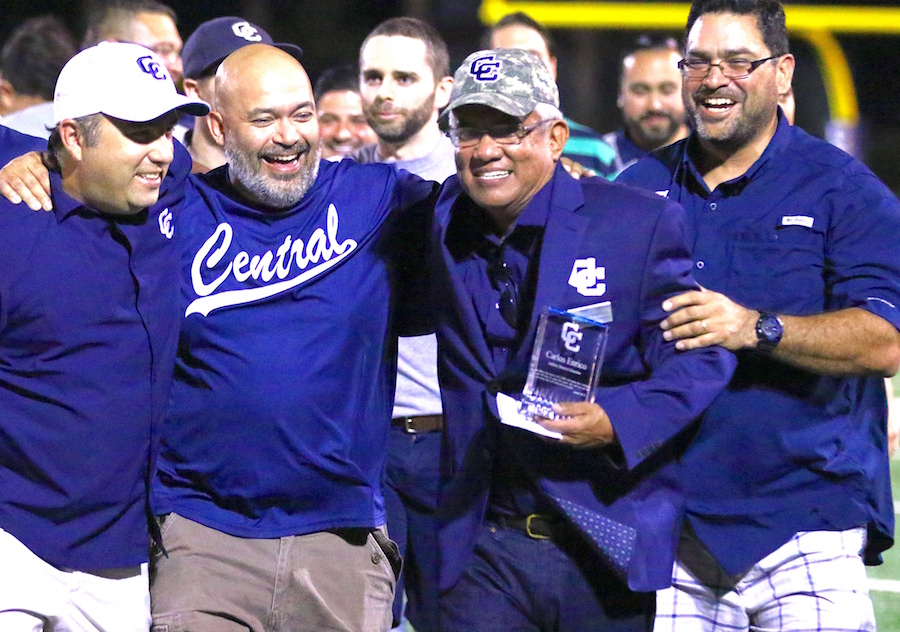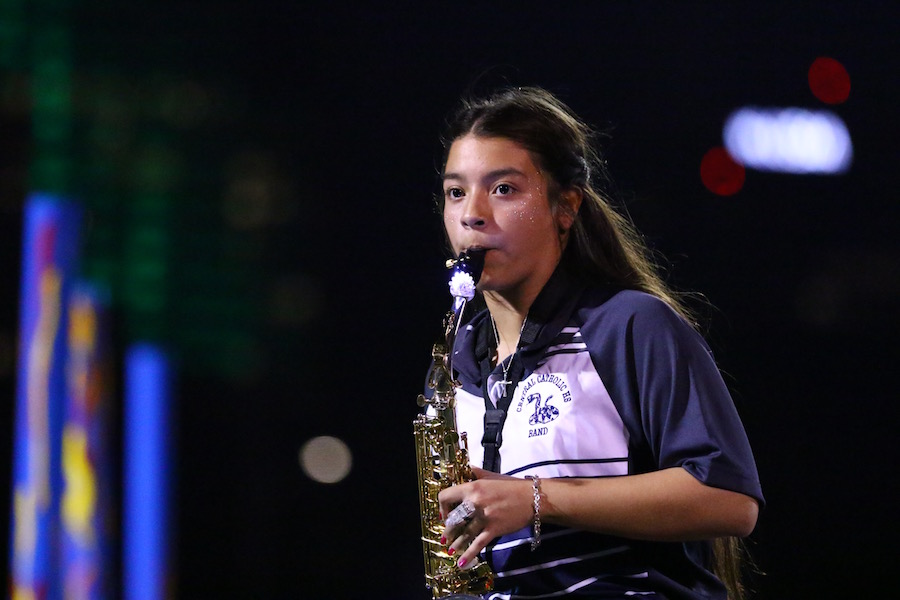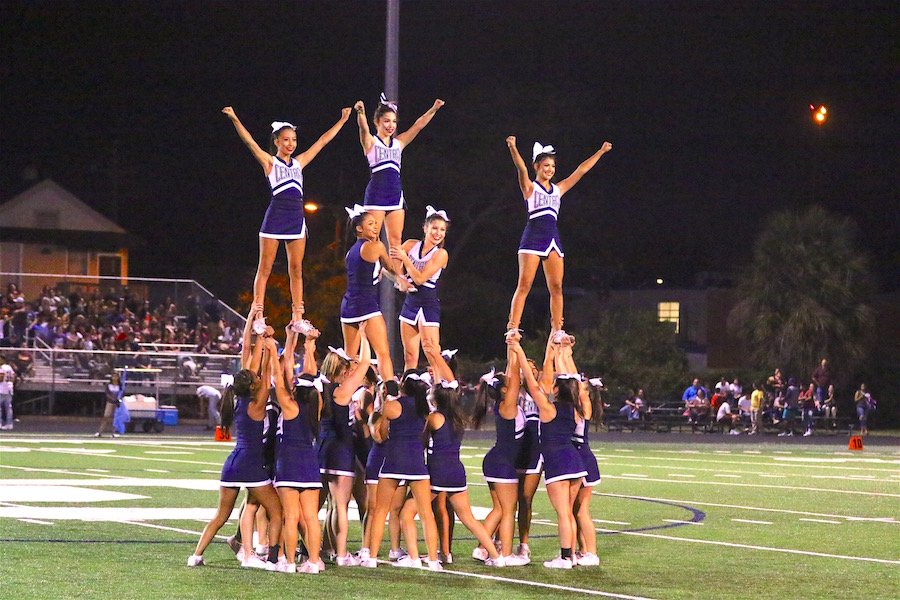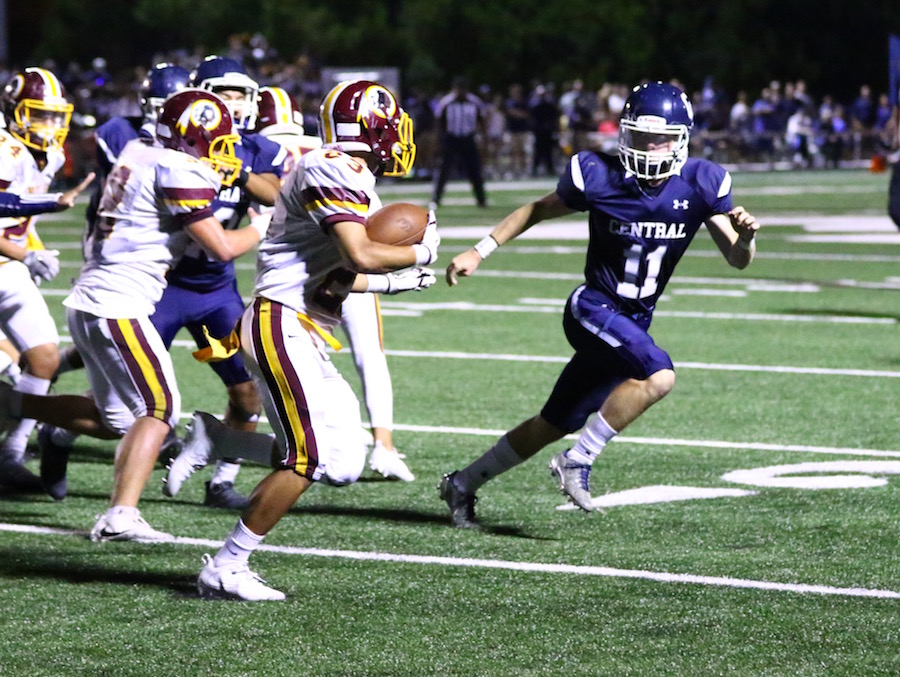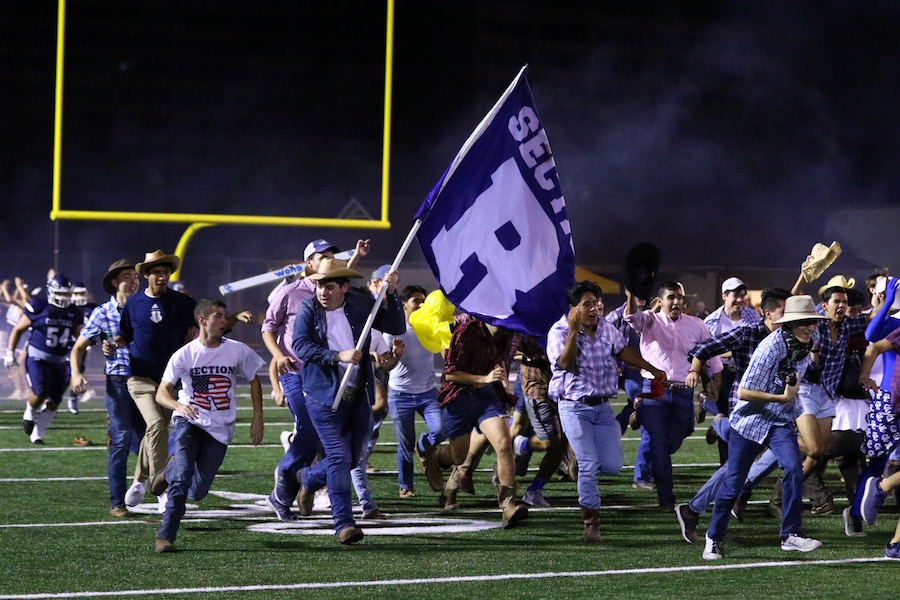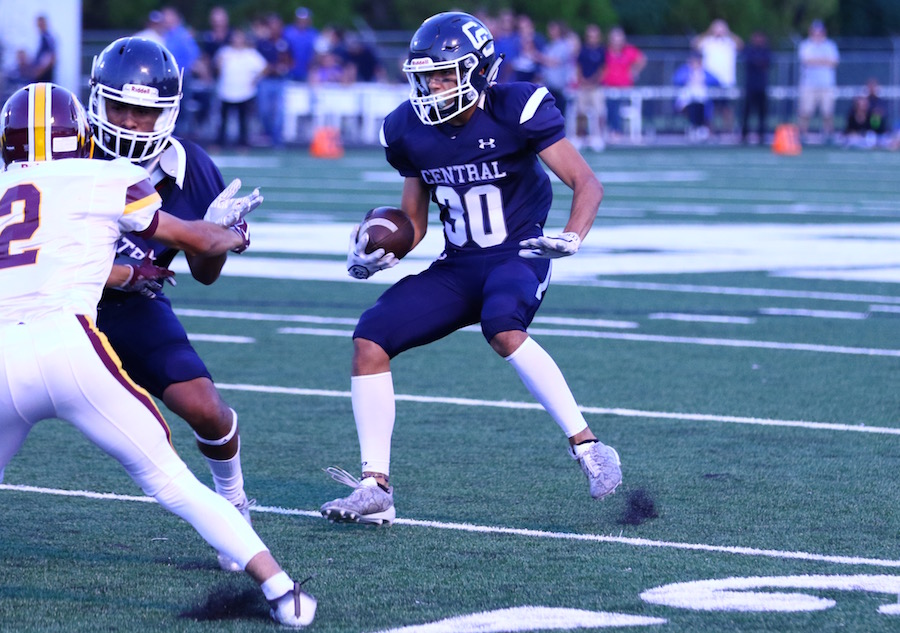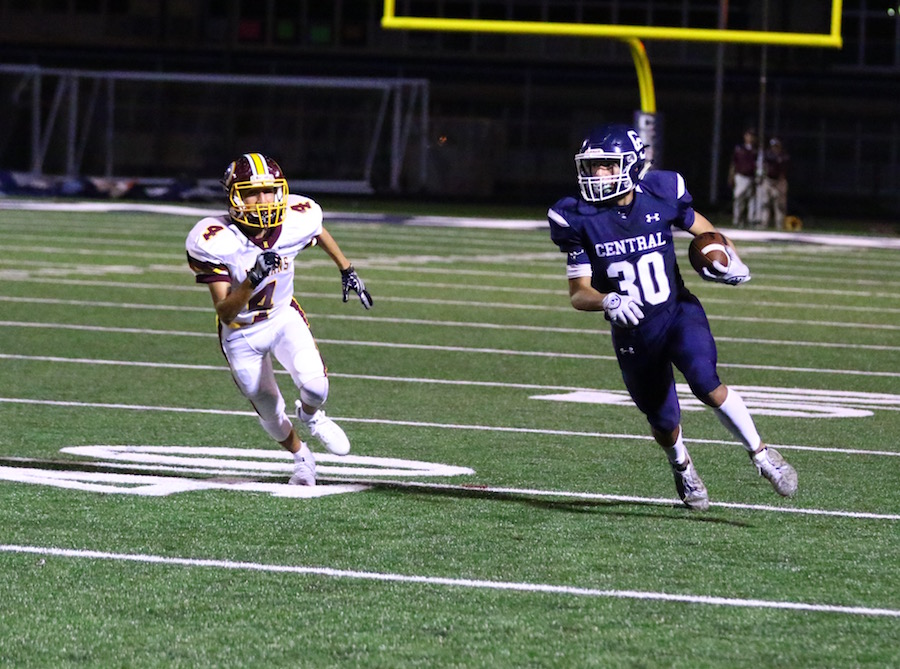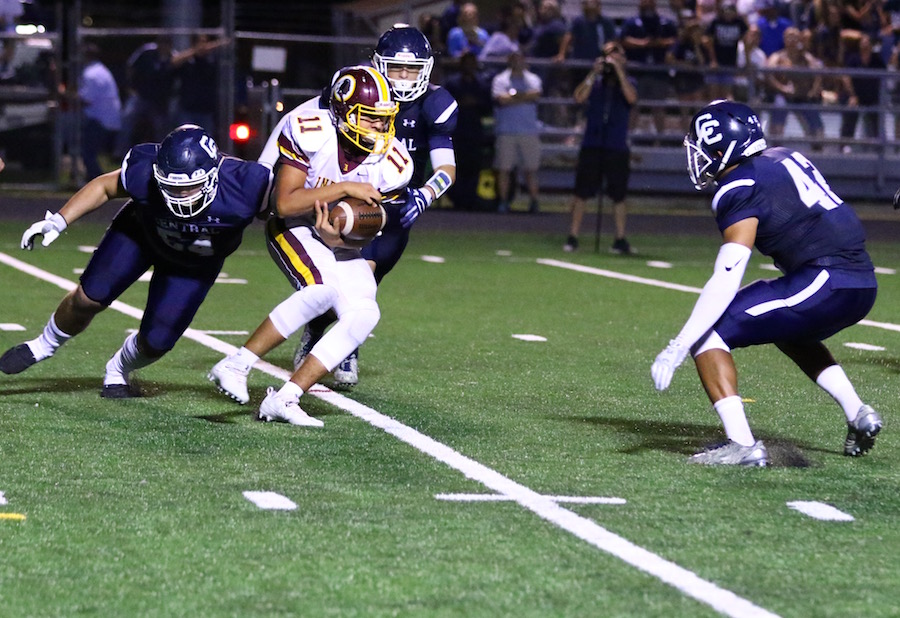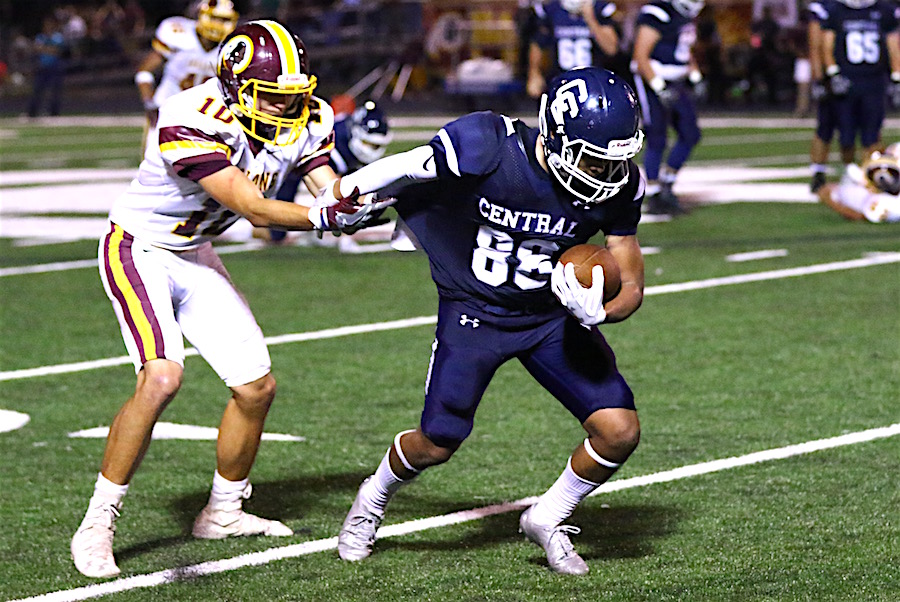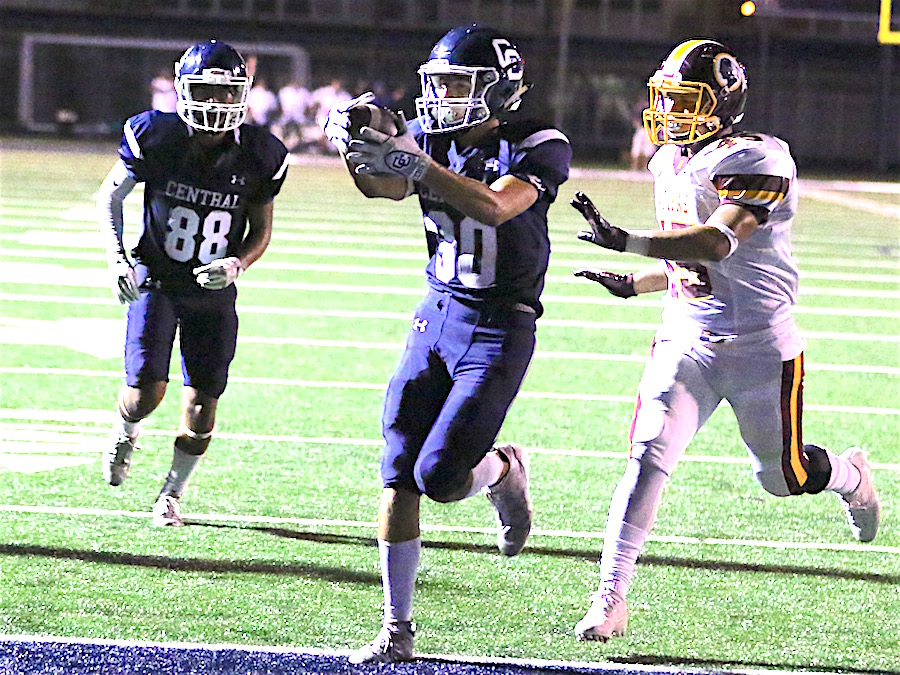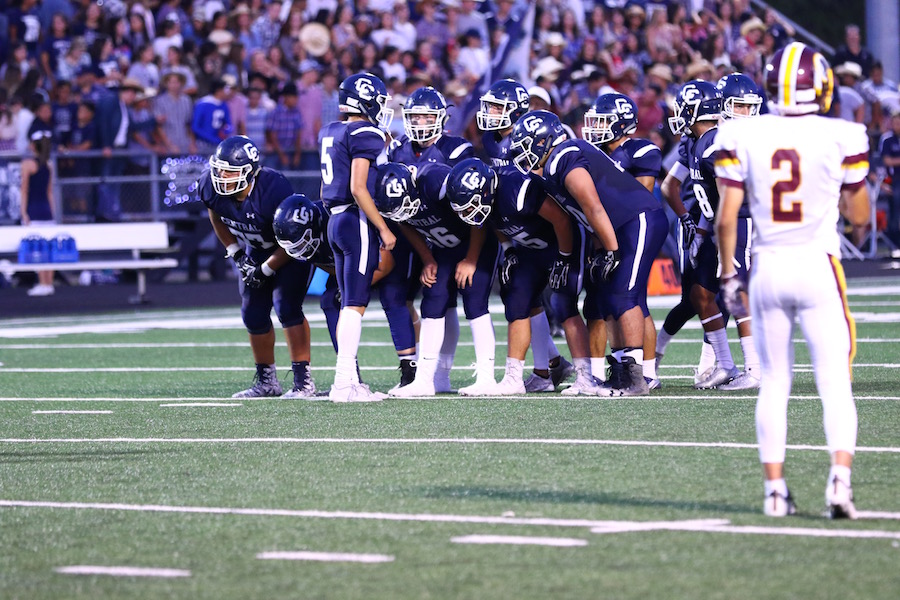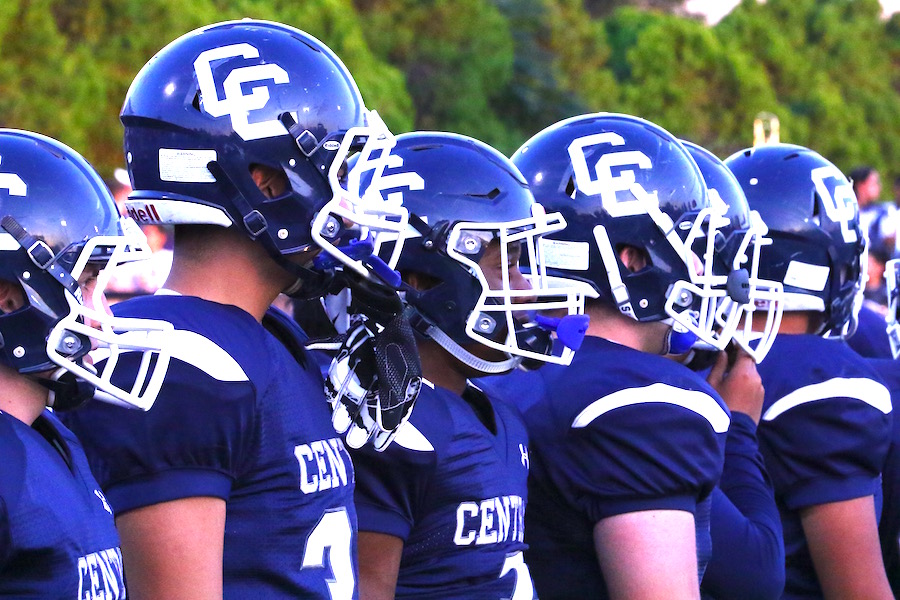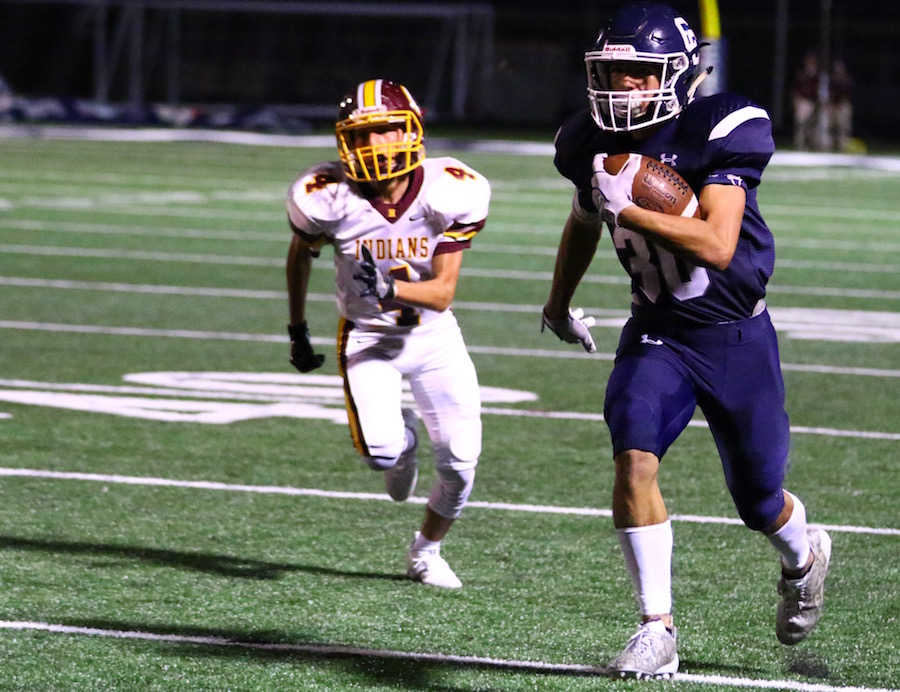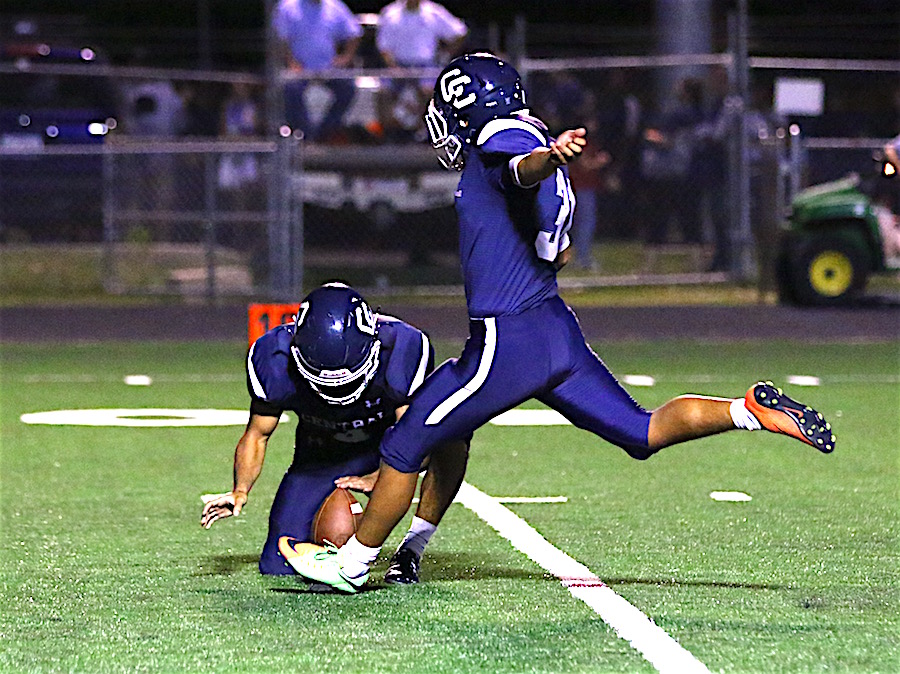 2014 Total Views
2 Views Today