Buttons wrangle the McCollum Cowboys in 39-13 win
Hang on for a minute...we're trying to find some more stories you might like.
Central Catholic advanced to 2-0 after a 39-13 thriller Thursday night against the McCollum Cowboys. In what seemed like the polar opposite from a week ago, Central started off hot with two touchdowns in the first quarter and a first half shutout defensively. With more big plays and defensive takeaways the Buttons would ultimately leave Mccollum in the dust.
Defensively Central opened the game pitching a shutout in the first half. The front 7 were electric with multiple sacks and three fumble recoveries. Seth McCrum's relentless pursuit of the QB once again was on full display with his game changing hits in the backfield. Outside linebacker Jay Juarez continuously put pressure on the passer with Central's smoke blitz schemes. It was a long game for the Button defense as they played 71 snaps which is extraordinarily high for 12 minute quarters. This was a result of the defense constantly leaving Central's offense with a short field which led to short scoring drives. If the defense has any weakness it has to be the long ball as the Buttons fell victim to a 46 yard and 23 yard touchdown passes in the second half with McCollum down substantially.
With quarterback Jay Yount under center, Central racked up 238 yards in the air with two touchdowns and an average of 17 yards per pass. Thursday night was once again the Jack Perkins show as he dazzled his way to 142 yards receiving and a touchdown on just five catches. The strong passing performance is in large part due to the crisp and Cowboy-less pockets created by the offensive line which is anchored with stars like Eric Oyervides, George Cantu, and Zach Holm.  On the ground, QB Jay Yount led the way pounding out 38 yards out of the quarterback draw. The running back duo of Zach Davidsmeyer and Gibby Garza struck once again as each came away with speedy bursts into the endzone.
While the win looks nice on paper the Buttons know there's room for improvement. Coach Santiago told the players on Friday,"We're a long way from being a good team, men. But were moving in the right direction." With every week the competition seems to get stronger, and the Harlandale Indians will certainly be a test having beaten the Buttons in a 46-45 heartbreaker just a year ago which would start an eventual 5 game losing streak. However, this is a very different team from last year, and only time will tell how the new era Buttons will write their story. Week three has officially begun.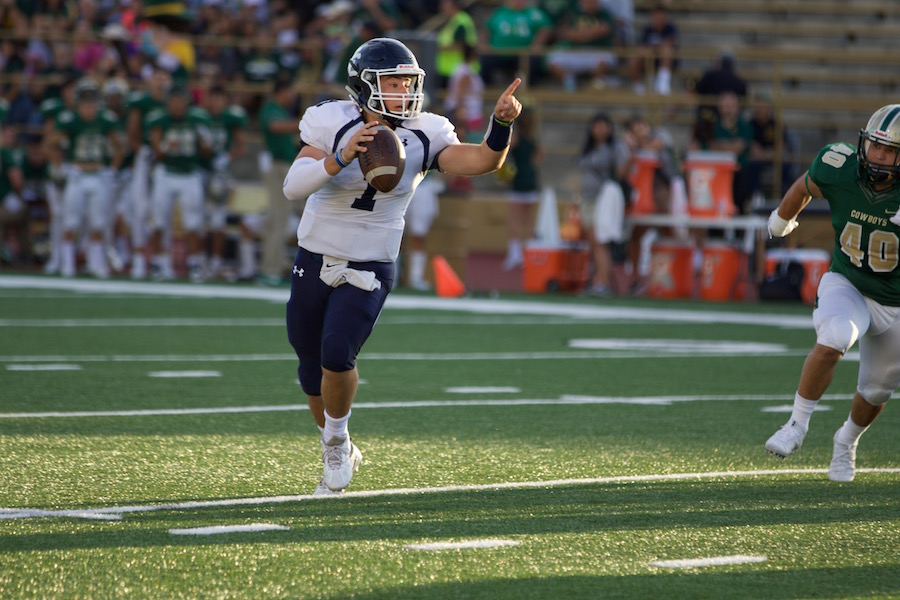 Orion Kluckhohn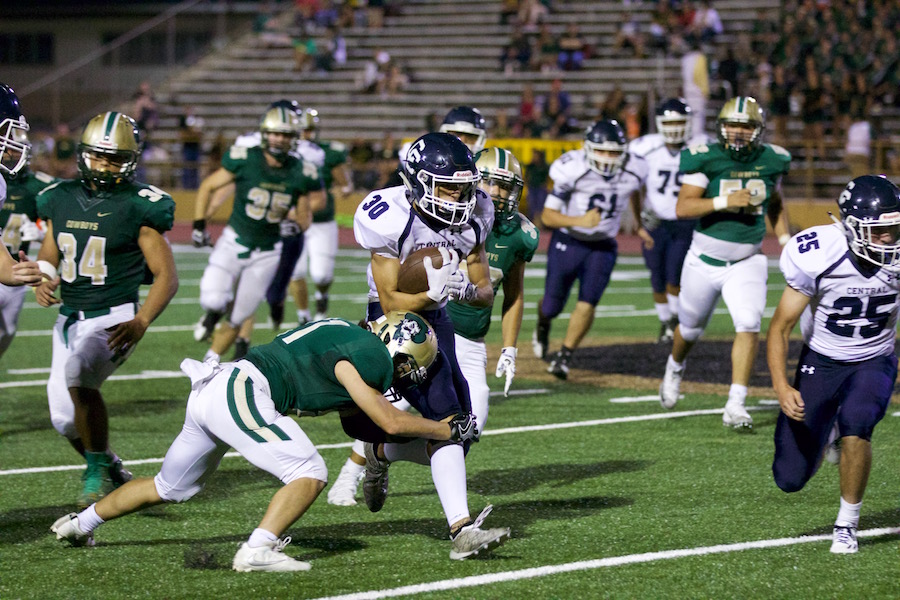 Orion Kluckhohn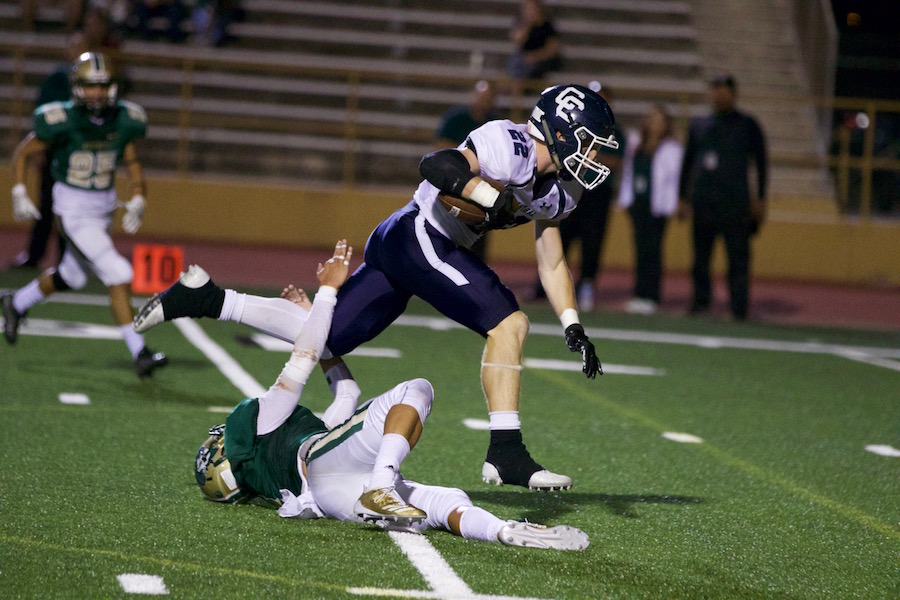 Orion Kluckhohn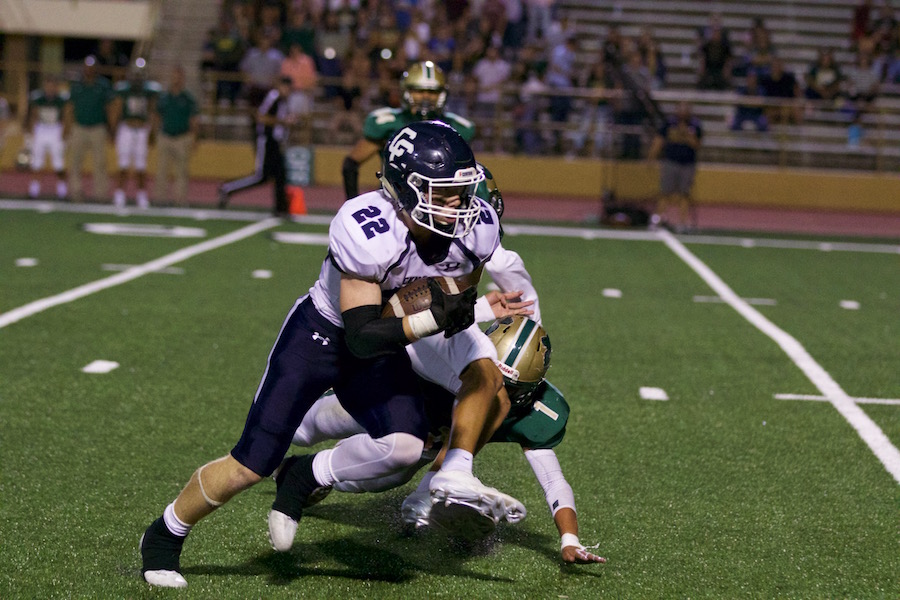 Orion Kluckhohn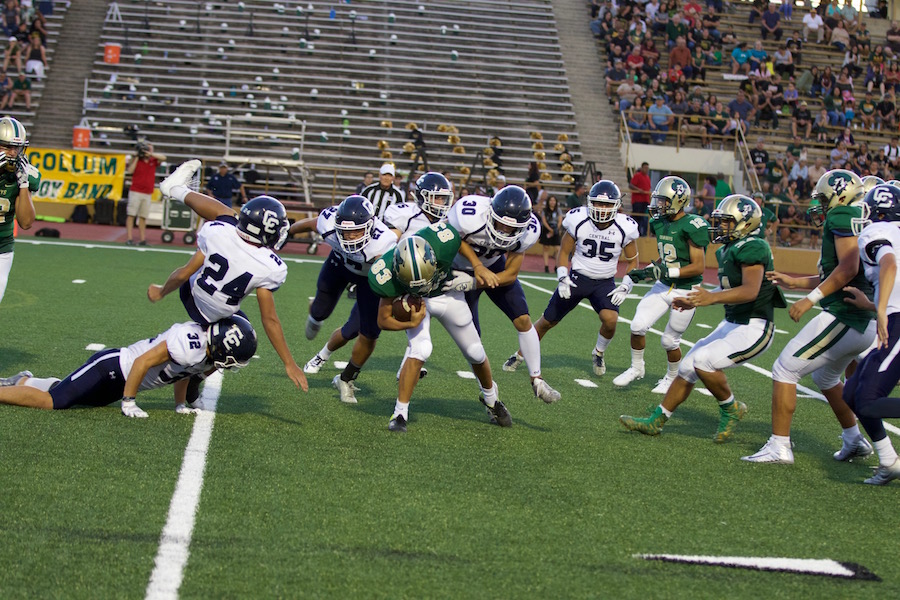 Orion Kluckhohn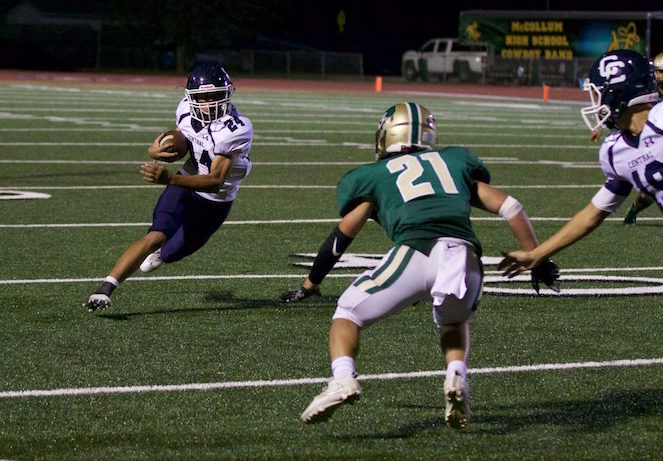 Orion Kluckhohn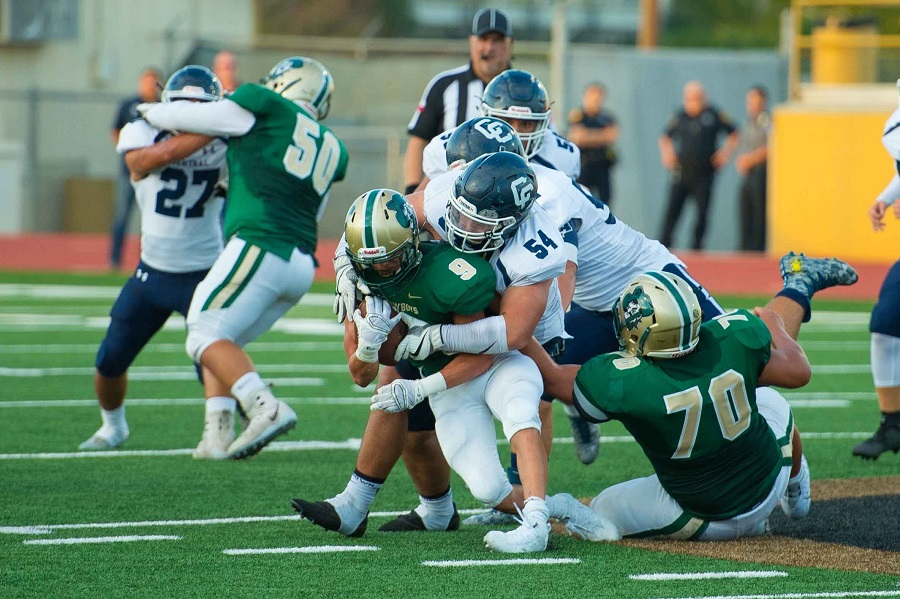 [email protected]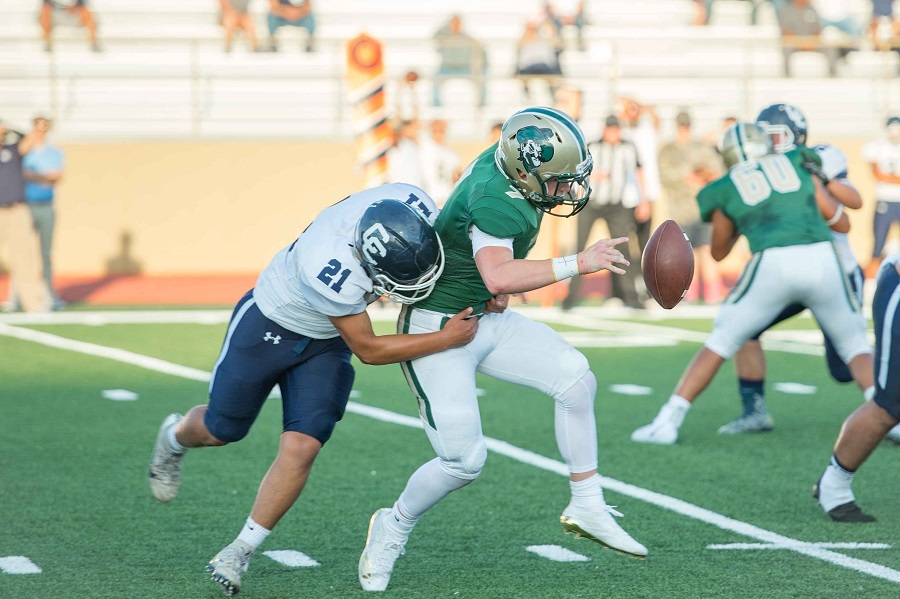 [email protected]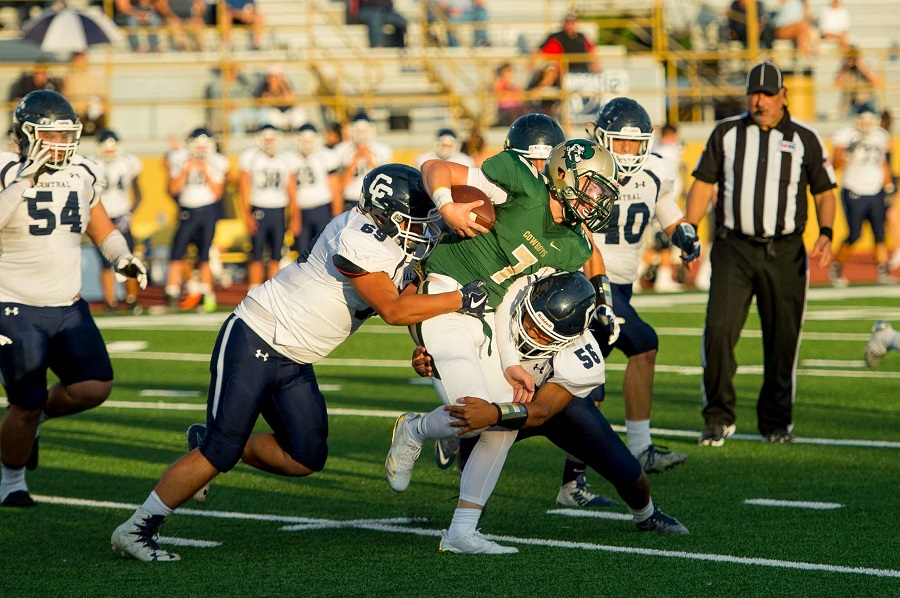 [email protected]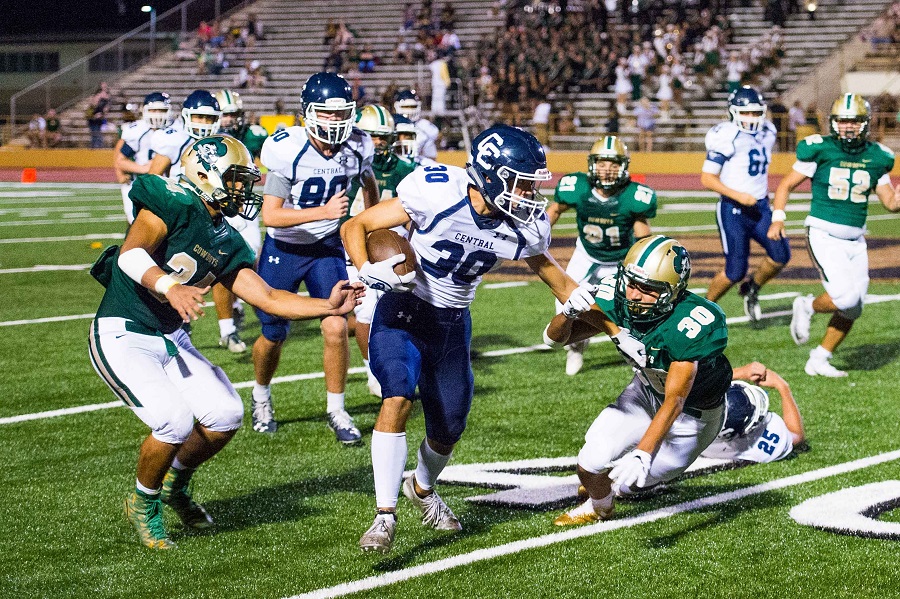 [email protected]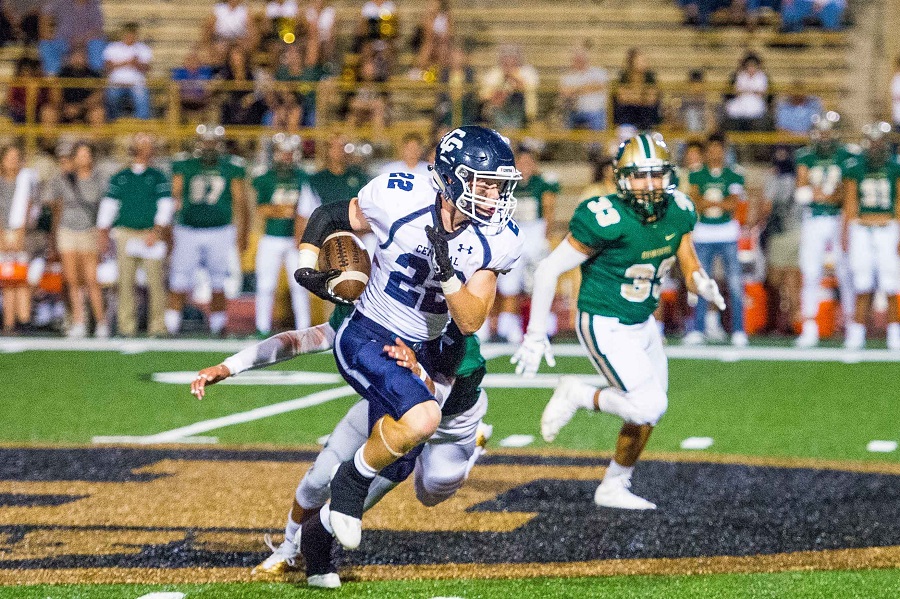 [email protected]
1022 Total Views
2 Views Today