Ranger Orienteering Team brings home some gold
At Clements Scout Ranch in Athens, TX, the Texas Stampede Orienteering competition hosted about two hundred contestants from around the state. Thirteen Central Catholic team members of Central's JROTC Ranger Orienteering Team and LTC Dennis Zink, the team moderator, competed in four different levels and won eight medals, ranging from beginner to advanced.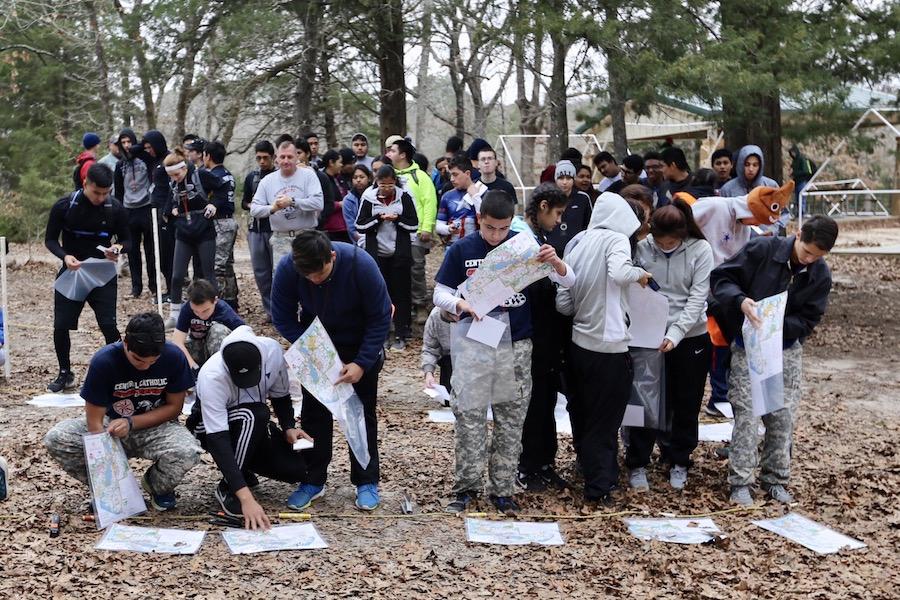 Nicole Henderson
The awards won at this meet, arranged in order of increasing difficulty, are as follows:
– Adam Tovar: 1st Place White 14-15 (Freshman)
– Nathan Staver: 1st Place Yellow 14-15 (Freshman)
– Daniel Benitez: 3rd Place Yellow 14-15 (Freshman)
– Daniel Gonzalez: 2nd Place Yellow 16-18 (Freshman)
– Daniel Guerra: 1st Place Orange 18 and under (Junior)
– Kurt Grabow: 2nd Place Orange 18 and under (Sophomore)
– LTC Dennis Zink: 1st Place Orange 45 and up
– Caleb Bravo: 2nd Place Brown 18 and under (Senior)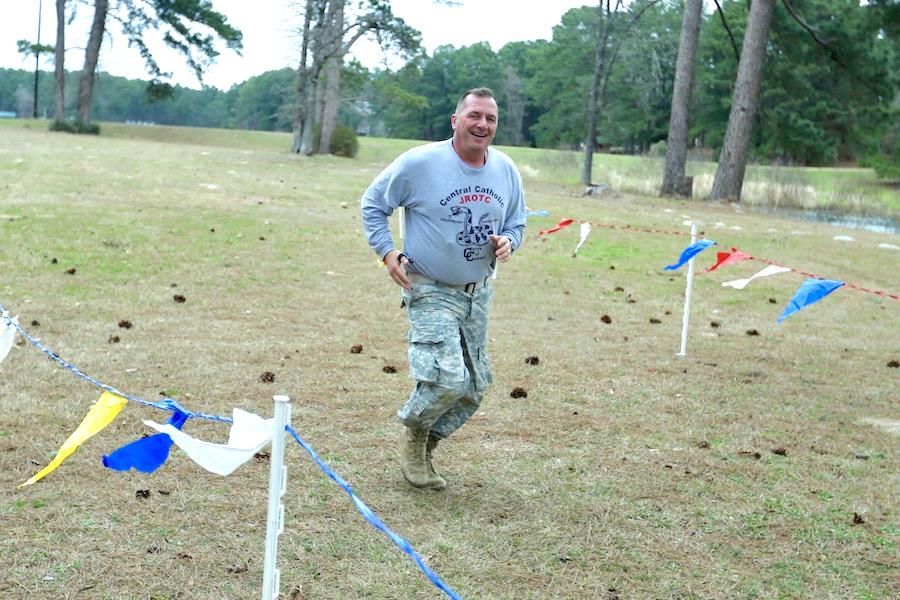 Nicole Henderson
In March, the team will travel again to north Texas for the Interscholastic and Intercollegiate National Championships. The Raiders will try to take the whole team to nationals and have all grade levels, freshman to senior, experience what it is like to compete and meet with people from all across the nation who train in high school JROTC programs, in club teams from colleges, and in local adult teams.
In addition to the March competition, the team will have the opportunity to meet with a previous Central JROTC commander, Brigitte Bordelon, who is currently in her first year at the United States Military Academy at West Point, and will be competing for the West Point team at nationals. Brigitte has been tracking our results during this year and is proud of the performance of all new and existing members. LTC Zink and all of his dedicated and committed orienteering team members are looking forward to see what next month and the next few years will hold.