CCHS Soccer ties #2 Clemens, reps in NEISD tourney
Last week our Buttons participated in a three day tournament known as the North East Invitational Soccer Tournament. In this tournament, each team has to play three games. This tournament was also set up a little differently than other ones. Instead of playing the teams in their bracket, Central played teams in other brackets. Because of this, Central was matched up against the #3 and #5 ranked team in the city. This was no problem as Central will deal with any challenges in front of them.
Central's first game was on Thursday against Macarthur. It was a very tough game as Macarthur is ranked #5 in the city. Despite the challenge Central was up against it was a great game. Macarthur had a very good defense, especially their right back who kept Central from scoring. However, Central did not give up, they fought and held their ground. Their hard work and perseverance finally pays off when with just two minutes left, Greg Petri takes the ball up his line and finds Efrain Leuck who takes a brilliant and well placed shot on goal. And what a goal it would have been but the defender stuck his hand out and blocked it. Probably not the best decision to make, especially since the handball was inside the box. Rob Anderson took the penalty kick and with ease put it past the goalkeeper making the score 1-0, giving Central the well deserved win.
The second game came Friday against Lee. This was the big match. Lee is ranked #3 in the city. This means Central was really going to have to fight just like they did in the first game. Lee's forwards had great speed, this gave our back line a very difficult time. Luckily, freshman Jose Gallegos, our star forward, put in an easy goal. However, Lee responded with an excellent counter attack making it 1-1. Not too long after, Lee scored again off a set piece which was deflected off one of our defenders but right back into Lee's feet. All they had to do was take another shot and it was 2-1.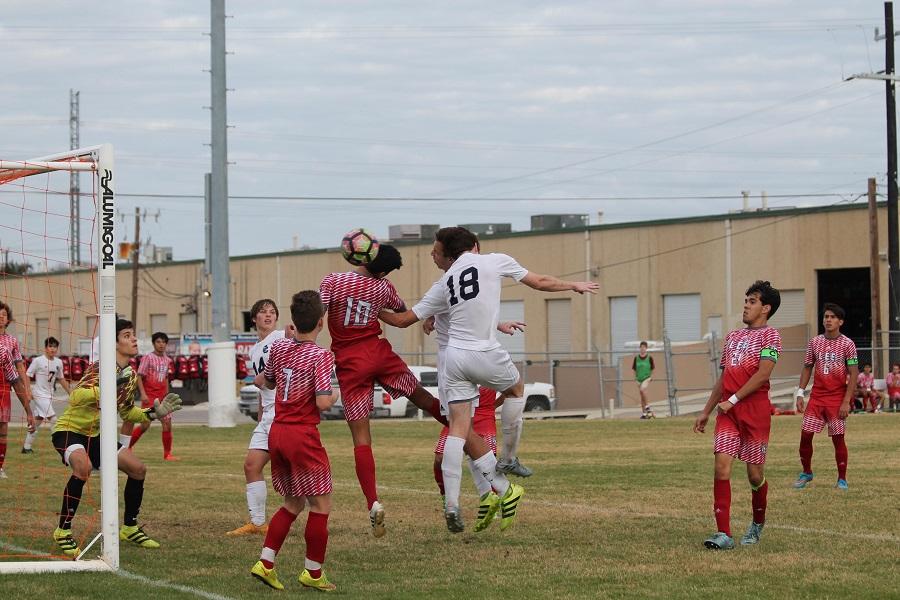 Mr. Cassler
By the half it was 3-1. Coach Cartee must have given the team a great talk because came back with another goal. This came from Rob Smith who combined with Jose Gallegos up the field. And with their efforts, came the goal making it 3-2. Now all Central needed was one more goal and they'd have a chance at moving forward. This came when Diego Gonzalez got an opportunity to take a free kick. From 25 yards out, Diego puts the ball perfectly into the top corner, the keeper had no chance. "It was truly a beautiful goal," Coach Cartee said. Diego's goal gave Central exactly what they needed, a tie. 3-3 now, and tournament rules say any tie must be resolved with a PK Shootout. The pks went through the whole cycle and in extra kicks, the winner was decided. It was 7-6, Lee took it. It was a very good game. Central played well. In the books it a loss but with us it's a tie. Central would surely not let this game put them down. Putting this game behind them and with heads held high, Central goes home ready for the next match.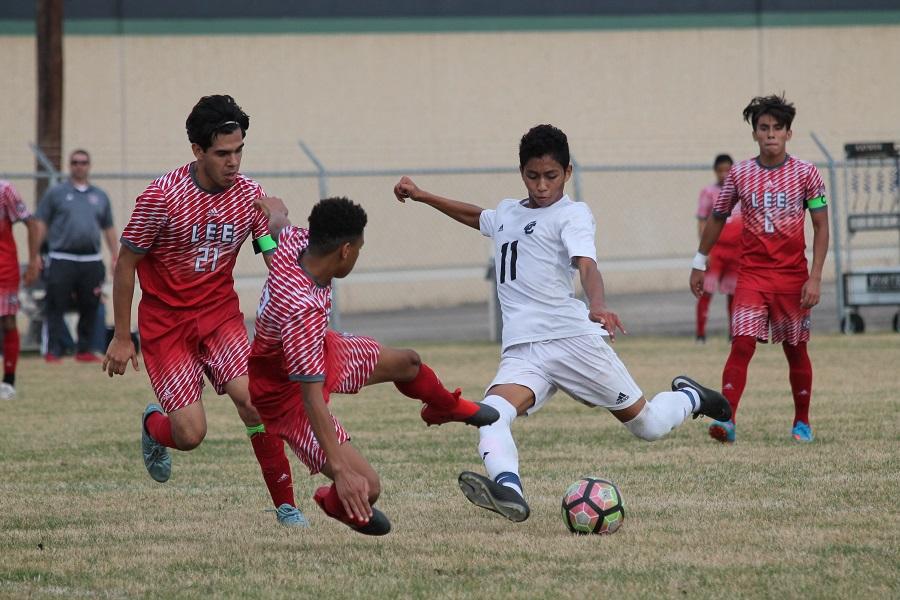 Mr. Cassler
The third and final game was against Roosevelt on Saturday, January 14. It was perfect 72 degree weather, not too hot and not too cold. The first half was a little slow with just a few chances created. The excitement came in the second half when a ball came from Diego to Rob Smith, who put it right past the keeper. With that first goal came the mentality they needed to keep trying for another. The second goal came with an assist from Franco Querido, who passed to Rob Anderson who showed great composure and put the ball into the back of the net. Central finished the game with a score of 2-0 and finished the tournament with a 2-1-0 record.
Coach Cartee gave his final thoughts on the tournament: "I think it was a very good weekend. We accomplished a lot and unfortunately we didn't get as far in the tournament as I had hoped, but we still did very well and I'm proud of all the boys who participated. In all, I think it was a very good experience for the team especially since they were up against some 6A schools from the North East." Coach Cartee also believes that with these games under their belt, the momentum will bring them forward, and they will be very well prepared for their upcoming game next week against Ronald Reagan High School, which is currently ranked #1 in the city. We now hope our Buttons will keep performing at this high of a level for the rest of the season.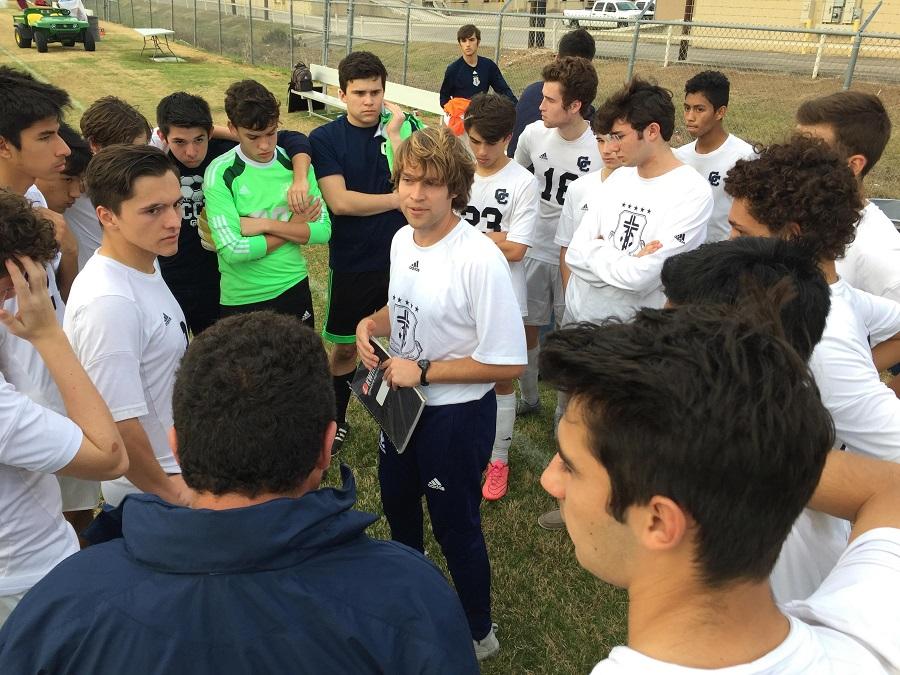 Mr. Cassler