Varsity Button Baseball Wins Big in Minute Maid Stadium
Hang on for a minute...we're trying to find some more stories you might like.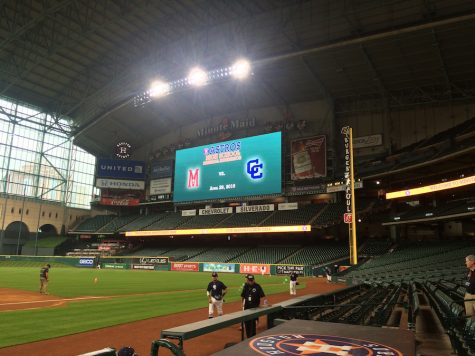 Mr. Morales
The Central Catholic varsity baseball team had an opportunity of a lifetime, to play baseball in a professional stadium on Friday, April 29. Facing St. Michaels, the Button varsity squad came away with an historic 5-3 win in what will surely be an event to remember for many players, coaches and parents.
The game was played at Minute Maid Stadium, the home field of the Houston Astros. Players were given a personalized tour of the stadium including the Astros locker room, providing these young athletes with a glimpse into what life can be like for a professional baseball player.
Mr. Morales