Guardian Angels kick-off year at Urban Garden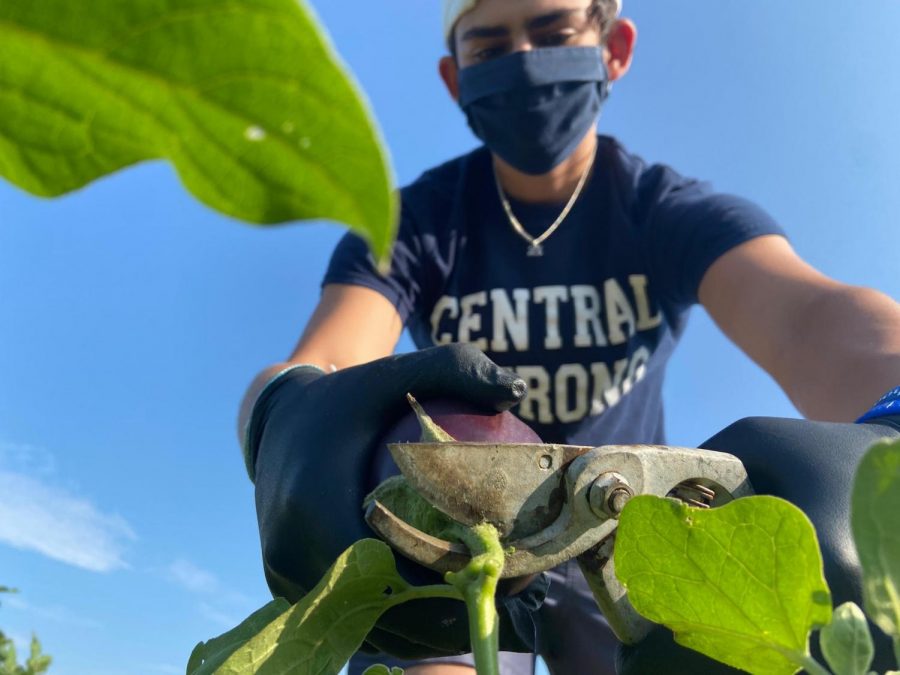 Starting off the 2020 school year, the Central Catholic Guardians Angels spent their Saturday morning harvesting eggplants for the San Antonio Food Bank in their Urban Garden.
"It felt good being able to help the community. Especially in such trying times. It felt good knowing we were helping those in need," said junior, Steven Gomez.
Amid the coronavirus pandemic, food insecurity is at an all-time high. The San Antonio Food Bank, serving 16 counties in the southwest Texas area, is now working harder than ever to continue its network of food pantries and mobile food distributions which remain fully operational and open to the public.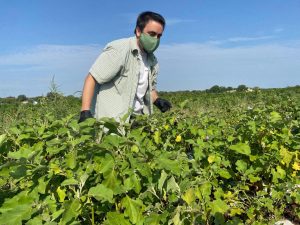 "It was amazing to be part of the first Guardian Angels event this year serving our community and showing how Covid-19 can't keep us down," said senior, Francisco Garcia.
In the 40+ acre garden, students cultivated produce to provide healthy, fresh foods for distribution. Volunteers kept a distance, regularly washed their hands, and wore their masks as they assisted the farmer with harvesting eggplants. Equipped with pruning sheers and baskets, volunteers spent the rest of their morning collecting and boxing the produce.
Steven Gomez says, "Guardian Angels is such an incredible group, and I am really excited for the upcoming service projects throughout the school year."
Collecting about 600-800 pounds of eggplants to be distributed across the city, the boys finished their first service project of the year.
If you are interested in volunteering with the Guardian Angels, stop by Mr. Bendele's class for more information.