Counselors continue crucial tasks for students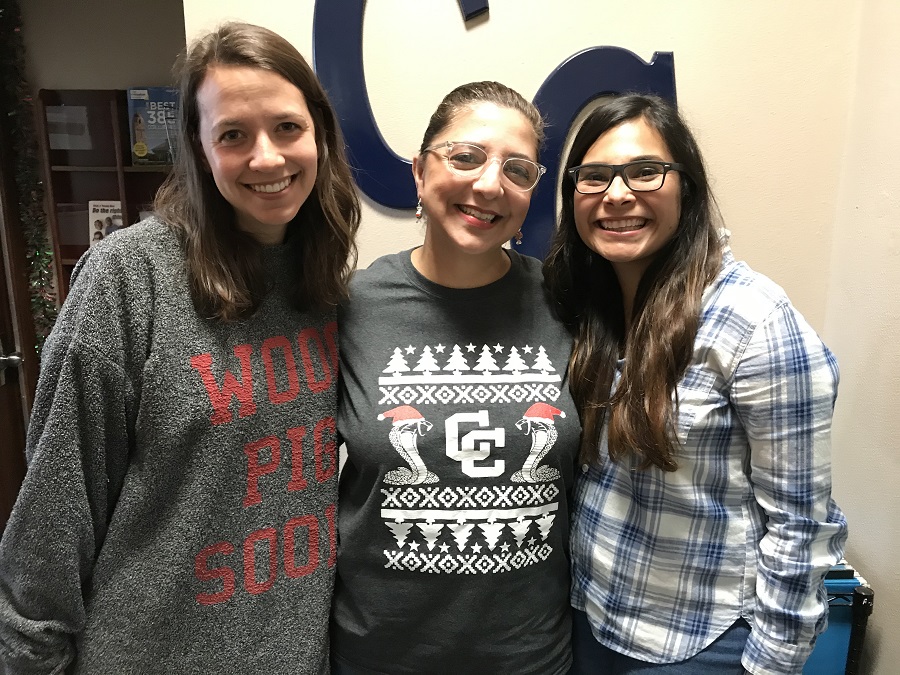 All of the departments of Central Catholic are working hard amid this global pandemic, distant from their students, and the Counseling Department is no exception, as they work toward the finish of the 2019-2020 school year, and also prepare for the uncertain upcoming 2020-2021 school year.
"We are still able to do much of our day to day work at home," Counselor Nellie Aguren explains. The counseling department, which consists of Aguren, Kathleen Antoon, and Nicolette Douglas, has been working tirelessly with helping seniors and their college admission process, along with other crucial tasks such as working with the incoming freshmen.
Aguren shared that the counselors definitely wish classes were in session. "We miss seeing our students and parents in person, but we are still able to communicate through phone and zoom. Colleges have been very understanding, and many are accepting official documents through email and extending important deadlines."
Aguren explains as well how the pandemic has affected the way they work in certain ways. "Since the pandemic transitioned us to distance learning, our day to day has looked very different. We have been offering support for our students and families mostly through phone calls and zoom meetings. We have remained very busy as students still need support, if not more support, now that they are out of their traditional learning environment."
She also says that they are "adhering to all of the CDC guidelines and guidelines given by the school", and added, "We only go to Central when completely necessary, and we limit our trip once a week."
Finally, she agreed to share some personal effects that this pandemic has had on her. She tells me, "Like most Americans right now, I wear many hats during the day. I care for my three children under 6, making sure they stay busy enough to not be destructive. I am the stand in teacher for my child in kindergarten. I check in frequently with high risk family members to make sure they have everything they need, and I work full-time to support the students at Central Catholic High School."