Ash Wednesday mass ushers in Lenten season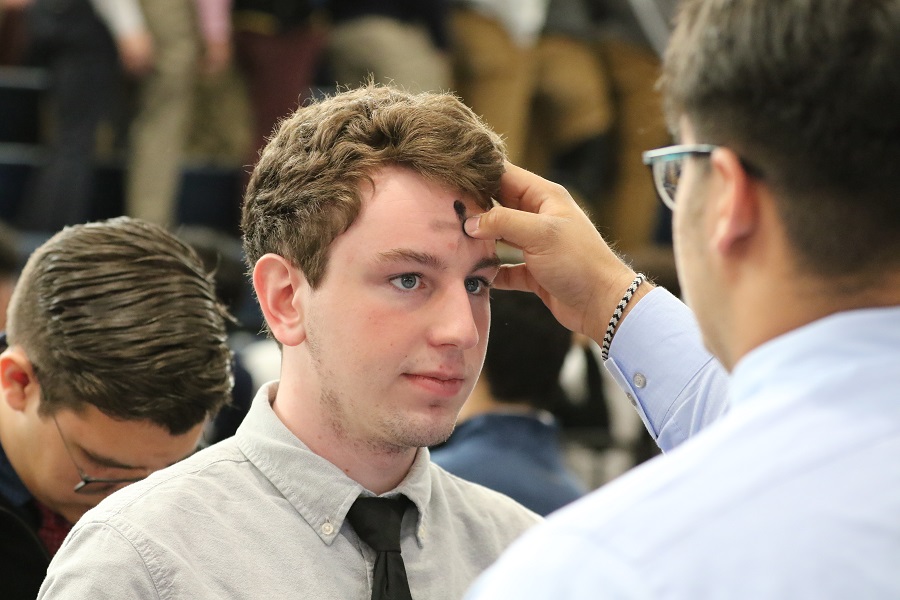 Each year, Ash Wednesday marks the beginning of Lent, and it is also known as the Day of Ashes. Ash Wednesday celebrates the beginning of the forty day long Lent by focusing the Christian's heart on repentance and prayer, through personal and communal confession. Here at Central Catholic, we celebrate Ash Wednesday with a school wide liturgical celebration. 
Running this event takes several weeks of preparation according to our Campus Minister Eric Villalpondo, who says: "It's a really important mass because it emphasizes the suffering we all have to go through." This mass celebrates our human experience as a cause for repentance during moving forward in the Lenten season. The quote you would hear when receiving the ashes comes from a bible verse: "Ashes are equivalent to dust, and human flesh is composed of dust or clay." (Genesis 2:7). The ashes are produced by burning the palms of the previous Palm Sunday, to symbolize the anticipation we will receive upon entering the Kingdom of God.  
To celebrate this mass, Father Sean Downing fielded the assistance of the choir and campus ministry. These organizations were further assisted by the tech support who run the Powerpoint presentation throughout mass. Benicio Ruiz states "it can be a little finicky, but you have to trust yourself." In order to celebrate our mortality, Father Sean beckoned to the late Kobe Bryant. Calling him a "devout Catholic who did the right thing" in his homily. Ash Wednesday encouraged Catholics to recognize their own sins in effort to receive the grace of God.