JROTC cadets train for excellence through OCS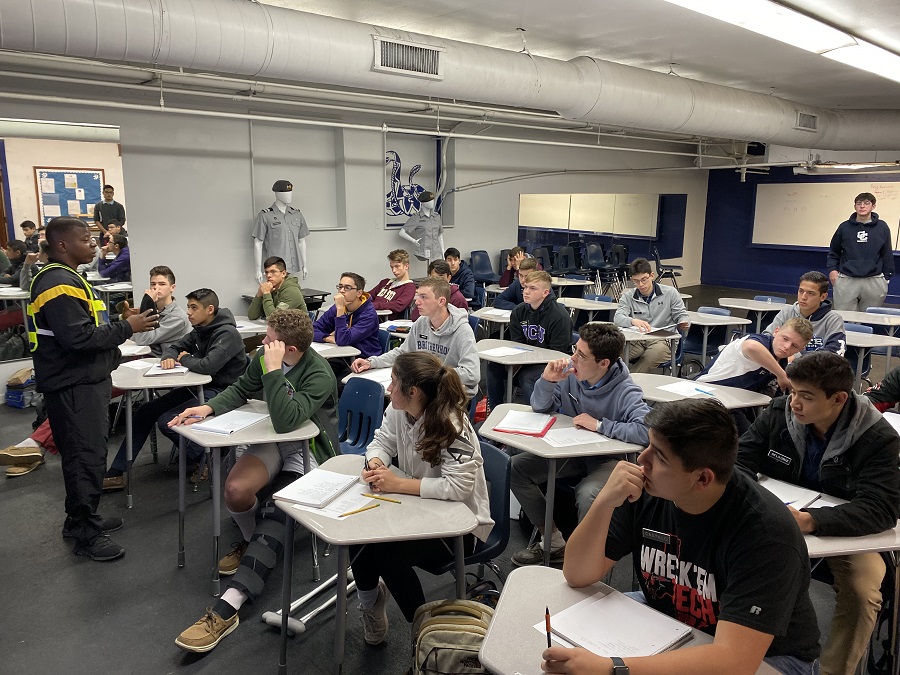 Officer Candidate School (OCS) is a semester long JROTC program dedicated to training cadets of excellence within the sophomore and junior classes for future leadership in JROTC. The class curriculum contains "leadership principles, corp procedure, and furthering discipline", said Alfredo Gonzalez, the head instructor for OCS.  This year JROTC is accommodating over 20 cadets in the program. However "Only a select few will be promoted to officers since there are limited (positions)," said Brigade Commander Will Dotin. 
When asking the students of OCS what they will gain from the experience, sophomore  Albert Wylie answered saying, "It's a great experience to contribute all I can to the Corp." Officers within JROTC are able to hold several positions including: platoon leader, company executive officer company commander, battalion commander, staff, Brigade Executive Officer, and Brigade Commander. These are the highest ranking positions, and they necessitate a level of responsibility only an officer can deliver.   
Outside JROTC, these students are expected to maintain a high caliber of academic and behavioral standards. One way JROTC enforces this notion is to have all active candidates wear their JROTC name plate everyday. This standout item is used to hold candidates accountable. This crucial step in the change of command is taken with the utmost importance.