Coronavirus: what you really need to know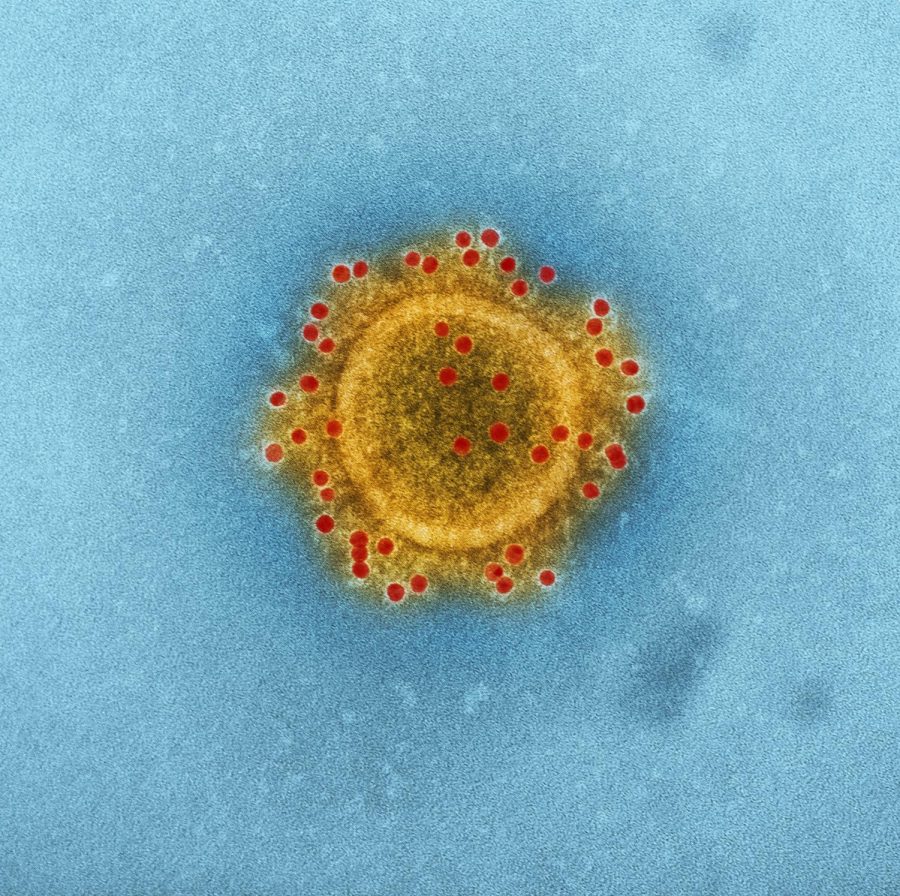 The coronavirus- the recent trend in all the media has sparked a lot of worried feelings among people all over the world. With the first cases being diagnosed in Wuhan, China, the virus has quickly spread to other international destinations, including here in the United States. People from China were flown to Lackland Air Force Base, in which they are currently housed, and are undergoing quarantine. Only one case of the virus at Lackland has been reported as of now.
According to the CDC website, 28 countries have had cases related to the coronavirus. Their website also says, "The CDC is closely monitoring an outbreak of respiratory illness caused by a novel (new) coronavirus first identified in Wuhan, Hubei, Province, China, which has spread internationally and to the United States. Investigations to learn more are outgoing."
I had the pleasure of interviewing Dr. Brandon Ballesteros, '04, Dr. Michael Vallor, and Biology major and teacher at Central, James Bendele, all at once to get their insights on the outbreak. These three work together in the science department and get along really well, and work very hard when it comes to their jobs as teachers at the school.
Dr. Vallor, Chemistry teacher at Central, believes it is hogging a lot of the spotlight in our daily worries. "It is hogging a lot of the spotlight from problems that we have that are worse. The flu is killing more people so far than the coronavirus."
Mr. James Bendele explains that the virus is definitely not airborne. During the interview, he used the live example of people touching desks, hugging each other, and shaking hands. He also used the example of a person sneezing on you, when they stand 2 or 3 feet away, and now germs remain on you. He says, "Whatever I gain from touching things on my hand, and touching my face or any body part, I just put on my body. It is scary…those little interactions that you never think of."
Dr. Ballesteros agrees with Dr. Vallor, in terms of the viral outbreak being overblown in the media. "I think there are a lot of people that are focusing on the coronavirus because it is so widespread in the media. Like Dr. Vallor said, the flu kills a lot more people and has killed off more people. It is also something that people attend to look past because they do not really talk about the flu like this, but the way the media has described it, has taken focus away from the stuff that tends to affect more people."
The three of them agree that you must think about where it started- specifically in China, which is a huge country. Wuhan, China, which is considered to be the actual source of the virus, is described by Dr. Vallor as a "small and industrial city." The virus is believed to have been started by the citizens eating animals such as bats. Vallor, Bendele, and Ballasteros explain how historical matters play a factor, such as survival in other countries, converting from nomads to farmers, and natives being infected by foreign diseases brought over, have had a lot to do with other virus outbreaks over the years and throughout history.
I also reached out to UT Health San Antonio, and Dr. Jason Bowling, an infectious disease specialist there, and he says that preventing the virus, should start with simply the good care of one's hygiene. "People should continue to use the same practices they use to protect themselves from other respiratory viruses, like influenza.  Most importantly, consistent hand hygiene – cleaning your hands with soap and water or an alcohol-based hand rub – is a very effective method of prevention.  Other important things to do: good respiratory etiquette (meaning covering your cough or sneeze with your sleeve or covering your mouth and nose with a tissue), not touching your nose, mouth, or eyes with unclean hands, and staying home when you are sick.  Also, everyone should be mindful of general good health practices: eating a balanced diet, drinking plenty of water, getting sufficient sleep, and staying active."
Specifically in South Texas, Dr. Bowling says that no indication has been giving on natives receiving the virus. "At this time, there isn't any indication that South Texas natives are at any higher risk to developing infection.  Most of the infections have been noted in people in their 40s, 50s, and older.  Also, many of the people reported to have more severe infections have other medical problems such as chronic lung or heart diseases."
As of now, some signs of the coronavirus are still being investigated by medical professionals, but Dr. Bowling says, "We are still learning about the signs and symptoms of infection but the most common symptoms are fever, cough, and shortness of breath.  Some people with COVID-19 infection have also noted fatigue (feeling very tired) and muscle aches.  As you can tell, these symptoms are the same symptoms people have with other respiratory virus infections like influenza."
Dr. Bowling also says that sadly, there is no cure at the moment for this deadly virus. "Unfortunately, there aren't any treatments currently available.  Physicians and scientists are working very hard to discover what treatments might be effective and there is ongoing work to develop a vaccine. Currently, there is a trial in China looking at the potential use of some antivirals used for other types of viral infections but more information is still needed to see if this will be effective."
If there are similar things they have all told me, it is that hygiene is important for everyone. Not worrying about the coronavirus so much, it is important that you protect yourself by washing your hands regularly, careful with your own coughs and others' as well. They also all have told me that protecting yourself from influenza is important to maintaining a healthy body, along with prevention of any contagious disease.
For any questions you may have on this virus, and tips to keep you and your loved ones safe, below is a link to crucial information on the CDC website regarding the coronavirus:
https://www.cdc.gov/coronavirus/2019-ncov/index.html