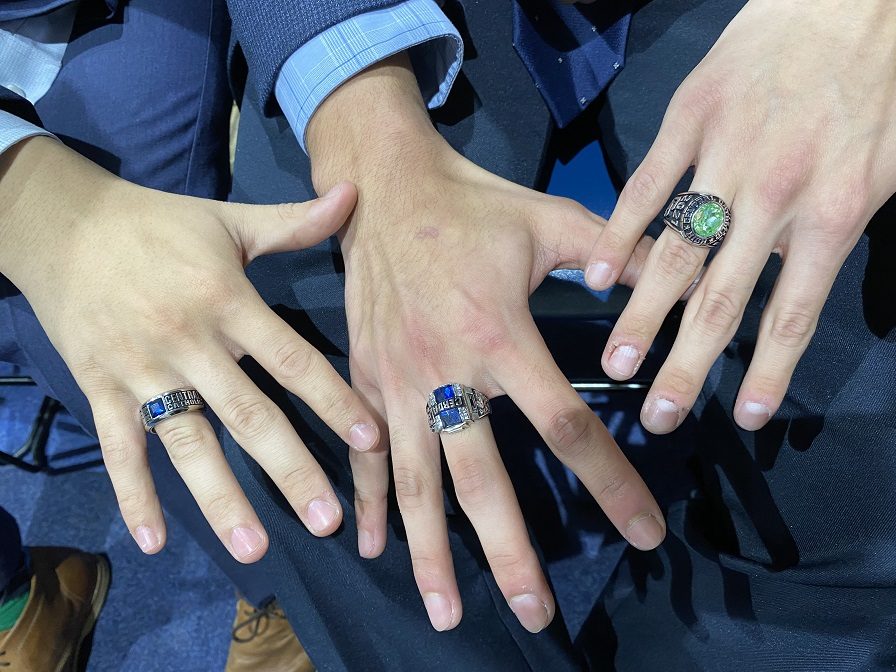 Mr. Cassler
The sun was shining and the cool air was blowing, as families of Central Catholic juniors rushed into the Historic Alumni Gym last Monday evening. It was the annual Junior Ring Ceremony that caused the flood of guests to fill the historic gym. The event ran roughly for about an hour or so, and guests were even treated to cookies at the end of it all. Families of each junior were called up to the stage one by one, and were presented with a ring, in which the parents would place on the fingers of their sons.
Fr. Sean Downing, who was present to bless the rings prior to the ceremony, explains how he thought that there was a special feeling to the event. "As far as the juniors moving forward on their Catholic faith journey here at Central Catholic, whether it is academically or spiritually, there was a real sense of brotherhood felt at the special event." This is also Fr. Sean's third year as a priest here at Central, so he started the same year as these juniors did. "I have seen overall, from when they were freshmen to now, become more focused, having fun but in a more meaningful way in times when it is more appropriate, and not just goofing off. Just coming in as being freshmen, to gradually becoming strong, young men."
Next to the table that was covered with the rings to be given out, another small table was set up with a photo and candles to honor the memory of Noah Sebastian Cullum, or "Seby," who passed away this summer. Seby's parents and little brother were on hand to accept his Senior class ring, donated to the family posthumously by Josten's.
Principal Stephen Walswick described experiencing his second ring ceremony at Central Catholic, as a tremendous event. "Families came together to celebrate the beginning of their son's journey into what I would say, Central Catholic adulthood. This is their rite of passage as they start to think about college and really, seriously consider what life will be like after Central Catholic."
The families were surely happy for their sons, and Mr. Walswick, made sure to express that positive atmosphere and what he experienced on Monday, in his memo. "The families really came together. I saw a lot of heartwarming things every time a parent put the ring on their son's finger, there was a feeling of warmth and joy. There was also a little bit of sadness too, and it really culminated into just the amazing outpouring of love and support for all the family in the end."
Mr. Walswick closed the ceremony with this speech he wrote. He closed the ceremony with this inspiring passage:
"Class of 2021, tonight is your Central Catholic commissioning. With your ring emblazoned with the CC logo, we send you out into the world to represent this school, and all that it stands for. Symbolized in the ring, you are united in this sending forth with not only all of the brothers of your graduating class, but also with each alumnus that has graduated from this school… As you leave here today with the end of Central Catholic in sight, look at your ring and remember all that it represents. It represents the sacrifice of your family to send you to CCHS. It symbolizes your everlasting connection to this school and its alumni. Finally, it signifies the virtues of our Catholic faith and the charism of the Marianist order. As you remember all of these, it is my prayer that you take them to heart and live through your actions. Congratulations class of 2021. I look forward to journeying with you over the next year and having your Central Catholic diploma be the next object I hand to you as a class."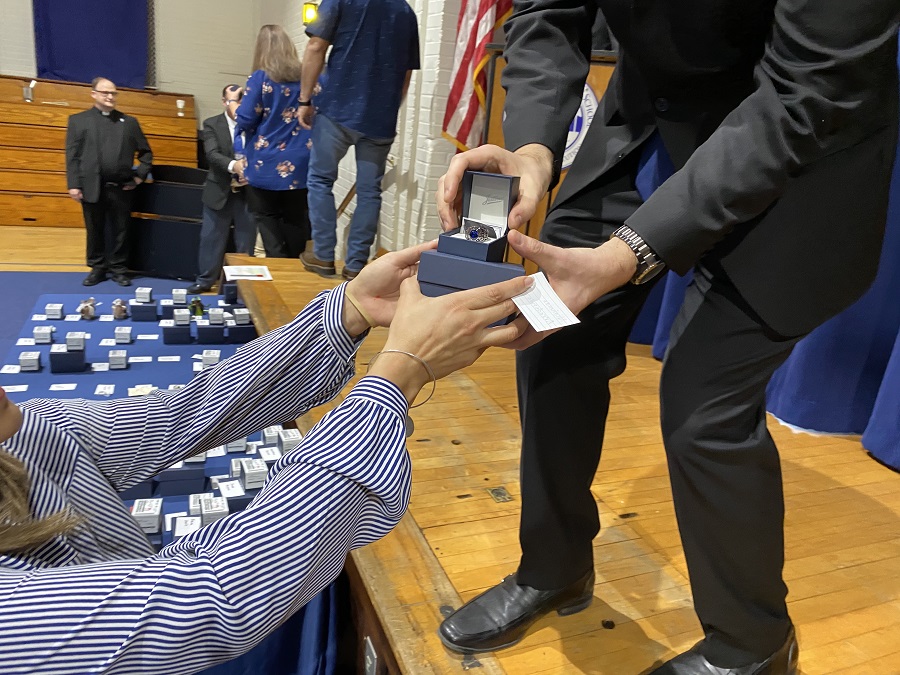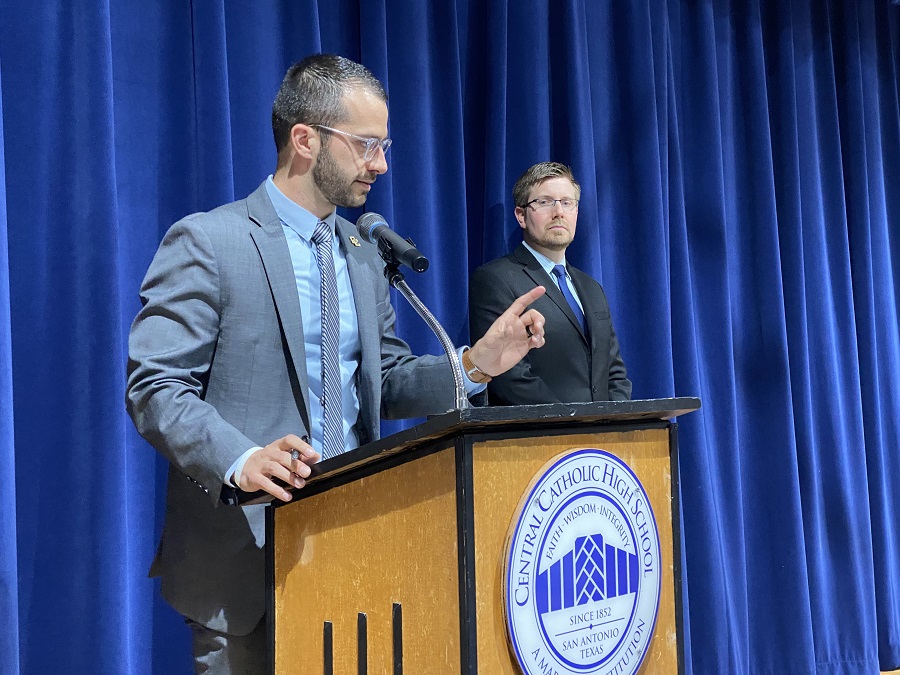 Mr. Cassler