Academic team preps for tough competitions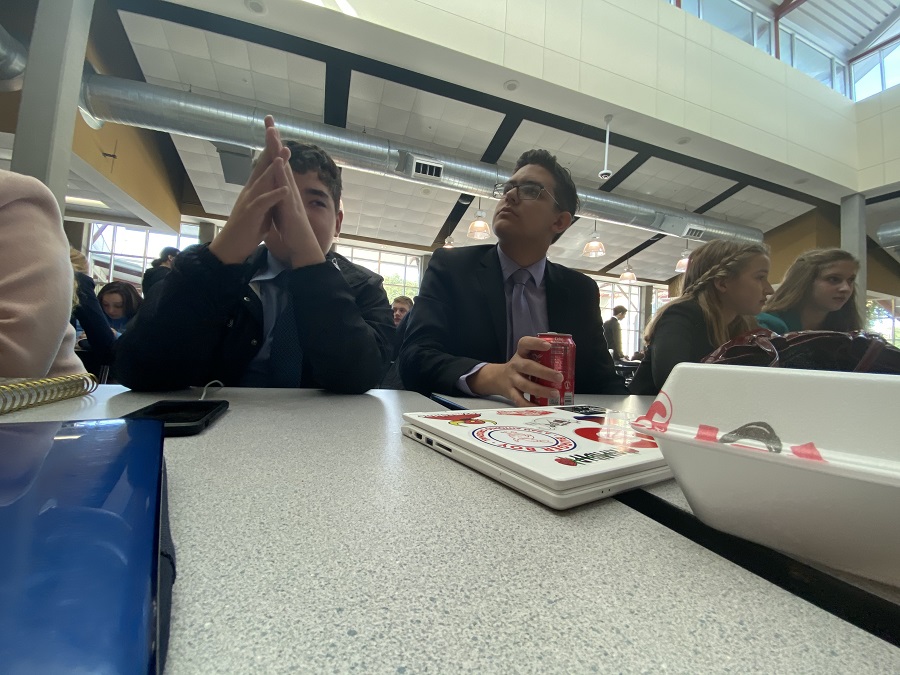 What do you get when you cross mentally astute Central Catholic students, with an organization that provides an outlet to intellectual and character development? I'll tell you what you get, you get the Central Catholic Academic team along with the Speech and Debate team. 
The academic team has been a long standing point of prestige within the Central Catholic community. When asked about the history of the team moderator Mrs. Uriegas said "the team has been going on for at least 15 years…and have been very successful." The Academic team is set to have their first competition is set for December 7 at Madison High school.
 Significant achievements have already been achieved by another competitive thinking group, the Central Catholic Speech and Debate team. They have already participated in the St. Mary's Hall competition, and placed in the Boerne Champions HS competition. All members  of Central Catholic's extemporaneous speaking categroy earned semi-finals. It takes a special student to compete and win in this challenging extra-curricular.
Being a competitor in these events warrants a sense of responsibility. The members who stick with the team are "self starters" and are independent. Mrs. Uriegas characterizes the boys involved as being outstanding representatives each with their own reason, but always united in a sense of duty. 
This year, efforts from Mrs. Uriegas to "make the coaches much more available" is but one strategy the team is using to enhance its abilities. The team is on its way to compete and train boys for TAPPS state. Stay tuned for more info.