JROTC annual Turkey Shoot aims to help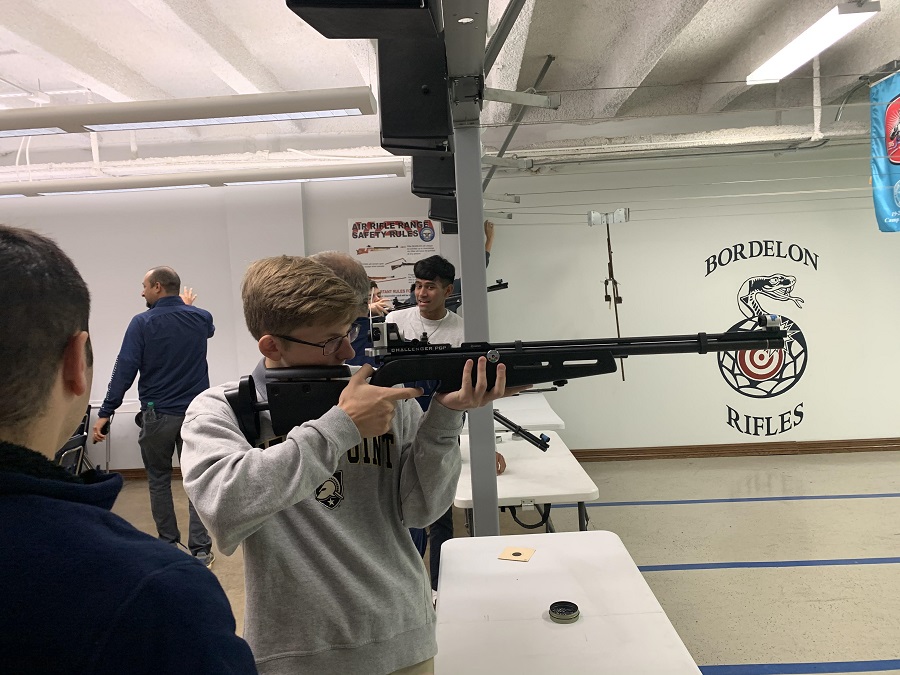 When students and faculty enter room 059 during the annual Turkey Shoot and donate a dollar, they are greeted by the cracking sound of air rifles, and with the William J. Bordelon Rifles team led by Commander Zackary Escobedo and senior Noah "Q" Quilantan. These Bordelon Rifle Team leaders as well as "the whole (of) the Rifle Team" are involved, Escobedo commented on the logistical side of organizing the Turkey Shoot. When the donors give their dollars, they are gifted with three opportunities to score on the famous Bordelon Rifle range by accurately putting a few rounds downrange. 
With the highest score being a perfect 30, all donors compete against one another in effort towards earning a better score than the other donors. The top two scores of the day earn a 10 lb. turkey as reward. The turkey, being a staple of Thanksgiving for decades, is highly valued among not only the students, but also the faculty and staff of the Central Catholic community. Some of the winners were: Gavin Mesias, SFC Horton, Coach Brody, Louis Pohl, Coach Bobby, Matthew Milligan, Mrs. Bethany Herman and Alejandro Herredia. 
All the winners received their 10 pound turkey after school. The event raised "(over) 350 dollars" according to 1st Sergeant Edward Bradford. This money is used  for the betterment of the Central Catholic community as a whole. Enrollment Director Bethany Herman, a winner of the Turkey Shoot, stated that "the idea of (sport being) us(ed) is in a way really beneficial as an educational tool." This just goes to show that something really fun and engaging, like the Turkey Shoot, can also go towards being beneficial for the Central Catholic community.