Cyber Patriots synergy secures early success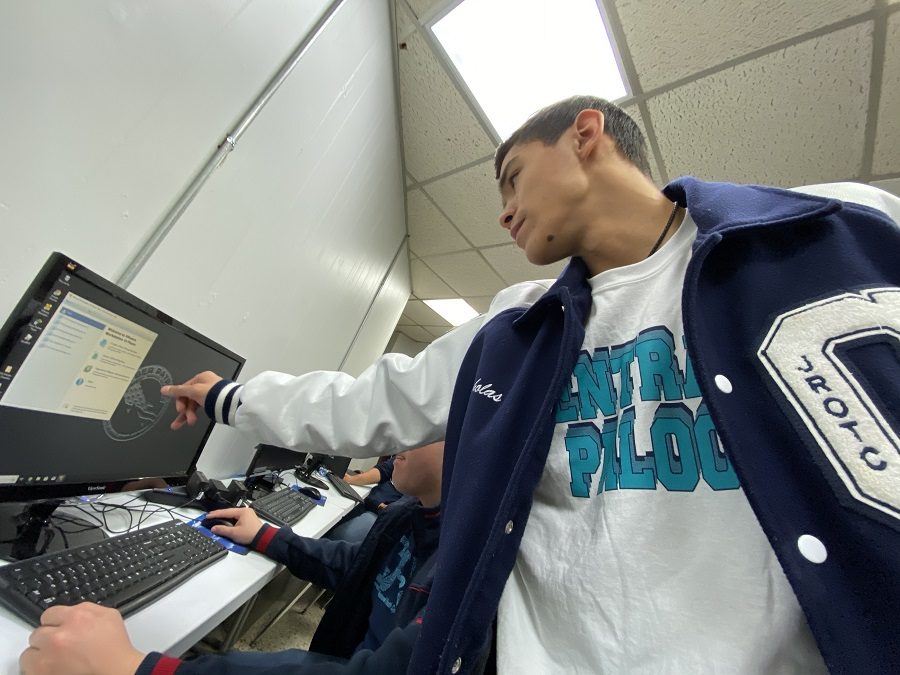 Cyber Patriots may be the most intriguing JROTC special team Central has to offer. They are a team that holds neither drums nor rifles, and doesn't venture to other JROTC skills meets. Yet, they are, in fact, the most modern team with an amazing track record. Instead of going to a competition these boys bring the competition to Central itself. They spend hours and days on end practicing to compete in major operating systems against teams locally, state, and even nationally.  All this within the comfort of their own school.
This year, JROTC chose to run three separate teams to compete individually on behalf of Central Catholic. When asked about the attitude of the Cyber Patriots, Senior Nicholas Tey, the team caption for two years, said that "The team is not like every other sports team…we all have a (synergy)." 
The first of many competitions occurred this past Friday the 25th, and Saturday the 26th. The team competed in Windows 10, Ubuntu Linux, Windows network 2016, and Cisco networking. To the uninformed eye, one may see a group of nerds learning dangerous tech jargon, but what is far more revealing is the fact that the team is "highly experienced and full of rational minded people", said Tey. The actual competitions are operating system debugging for hypothetical schools and businesses. These competitions provide communication, problem solving, and many other modern skills useful in the new job market. 
     These boys work selflessly and extensively to achieve some amazing results. Among 815 teams all over the nation Central Catholic's top Cyber Patriots team #1 is 18th overall with both other teams placing in the top 50% and above. Members of Team #1 are Nicholas Tey (captain), Ryan Trudell, Francisco Fabregat, Demitri Garcia, and Kieran Ralston. When asked about how the team does so well, Tey answered, "Our (common) experience(s)…create an (environment) where can do our best." Last year the team made semi finals and lost only by a hair to have the privilege to compete on the national front. However,  with a newly trained Cisco team and record high member numbers there is little doubt about the certainty of their success.