Spanish Club Salsa competition spices things up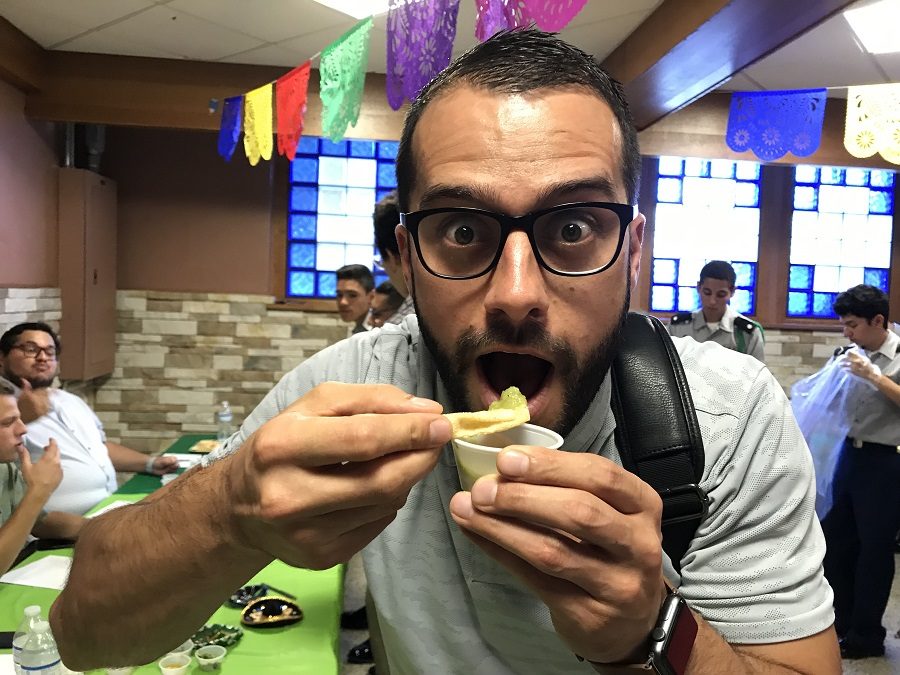 As Hispanic Heritage Month closes we reflect on its effect on our community. Most noteworthy of such effects is Central Catholic's Spanish Club's annual salsa making competition.
The Spanish Club made a great effort in decorating and volunteers from all backgrounds came to put their salsa under professional scrutiny. As well as Spanish club moderator Señora Garcia put it "Anyone can join." As you can see teachers and staff in every nook and cranny from Central were more than eager to participate in this annual event.

Concerning the scrutiny of these salsas, these salads are critiqued in varying requirements and adjectives concerning their appeal to consume. The winners of the competition are as follows.
1st Place: Matthew Gauna
2nd Place: John Cruz
3rd Place: Antonio Lopez
Student Choice: Devin Guerrero
Now if you are like me and wonder why salsa of all Hispanic traditions is the main focus of a highlight event form the Spanish Club, Señora Garcia has this to say: " Salsa is symbolic of many Hispanic traditions… the rich and poor the distinguished and the and ruin."
I saw this in the event occurring in a gym with people dressed in uniforms, gym clothes, some coming with friends, and some coming to get some quality salsa. This philosophy held by the Spanish club Central, and even perhaps the Hispanic community as a whole is representative of the Marianist charism of inclusivity.
Señora Garcia also made note that the Spanish Club is always looking for new members. Whether you're in Spanish or not, upperclassmen or freshmen, Hispanic or anything else, go to Señora's room and join the google classroom. The password number is on the front white board.