Coach Mike Gomez runs marathon to raise funds for senior's tuition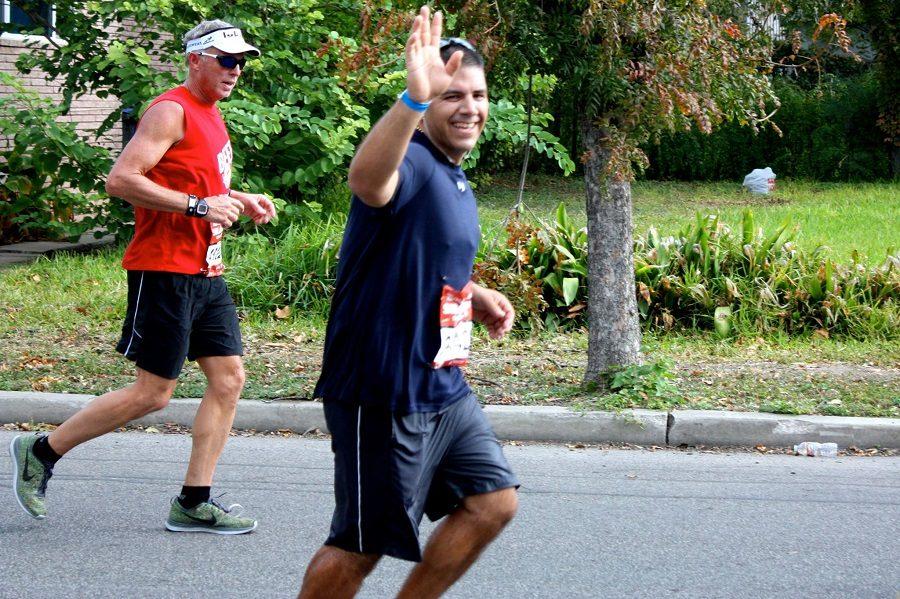 Leo Gallegos, Staff Writer
December 1, 2016
Central Catholic football and baseball Coach Mike Gomez is going to participate in a marathon to help a senior struggling to pay tuition. He's having multiple people pledge for the number of miles he runs. On Sunday December 4th, Coach Gomez is going to run his first marathon in his life to help a Central Catholic student.
26.2 miles seems endless but his energy is fueled up by the Central brotherhood. When interviewed, coach stated his motives by adding "there's not a whole lot that I can personally do financially" so when the opportunity presented he thought "what a great way to rally around one of our seniors to finish school here." He further explained the importance of the family spirit here at Central. He explained that if students want to get involved they're always welcome to help in any way they can by donating a small portion of money or spreading the word. Some of his baseball players are going to help at the event. Coach Gomez is not only showing his strong character, but he is representing the school with the pride and honor that is expected of members of the Central Catholic community.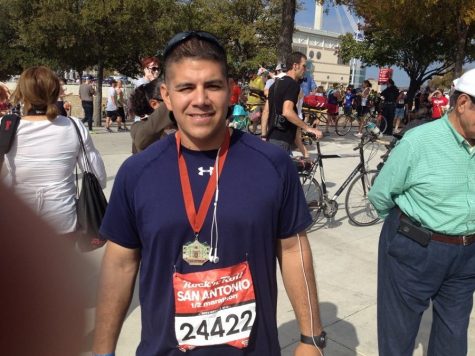 Photo provided by Coach Gomez from one of his previous 1/2 marathons.